Parents Group Petitions Congress, Attorney General to Investigate MTV for Child Pornography in 'Skins' Series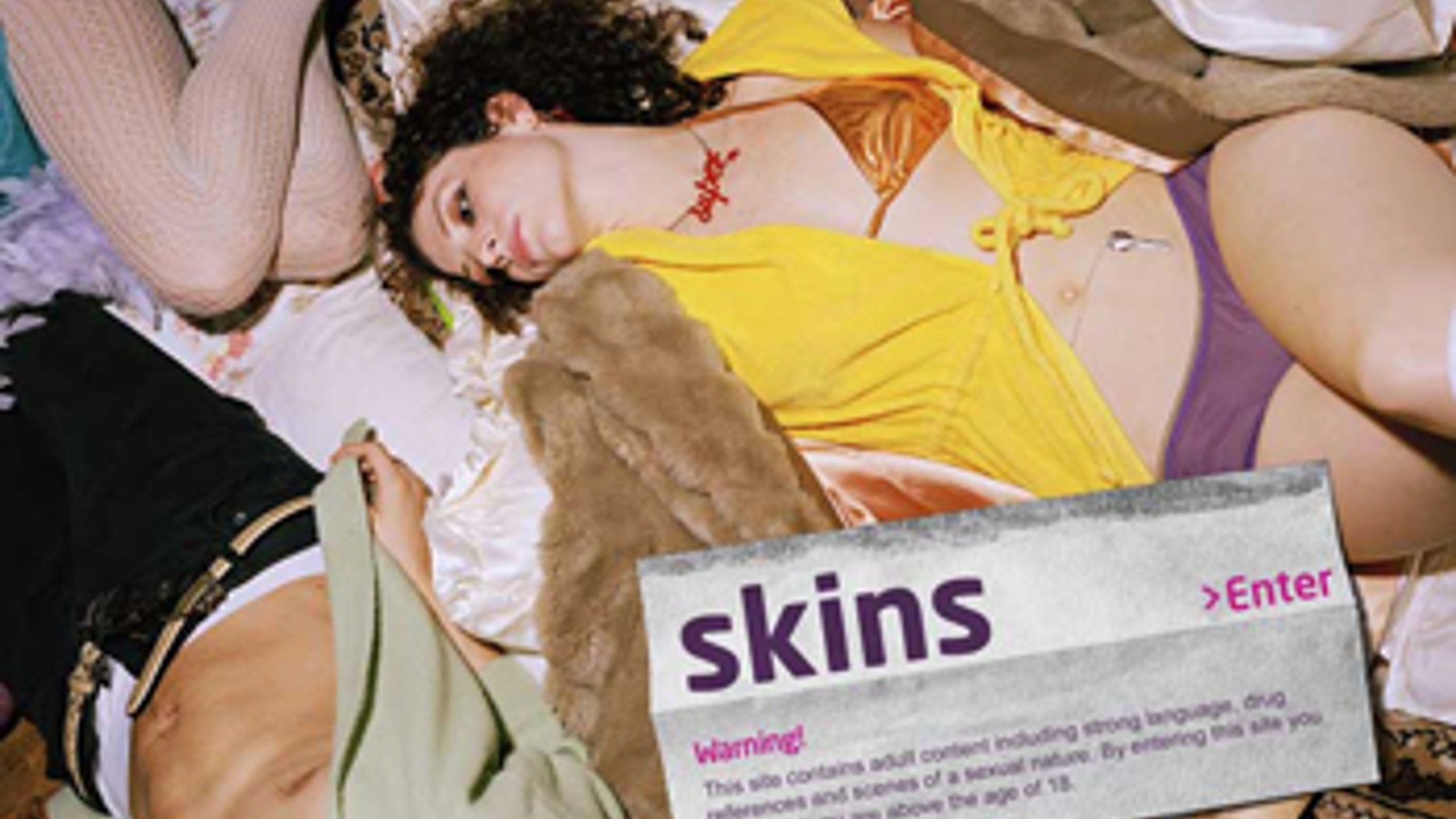 Is MTV a purveyor of kiddie porn?
The Parents Television Council wants to find out.
The media watchdog group called on lawmakers and law enforcement officials Thursday to open an investigation regarding possible child pornography and exploitation on the cable network's new series "Skins."
"On January 17, the Viacom-owned cable network MTV aired a teenager-based drama, 'Skins.' The episode included all manner of foul language, illegal drug use, illegal activity as well as thoroughly pervasive sexual content," PTC President Tim Winter said in a letter sent to the chairmen of the U.S. Senate and House Judiciary Committees and the Department of Justice. "Many of the actors appearing in the show are below the age of 18. It is clear that Viacom has knowingly produced material that may well be in violation of [several] federal statutes."
"Since it is not necessary for Viacom or MTV to distribute the material in order to be in violation of the law, we call upon your committees to immediately investigate Viacom and MTV for the production of this material," Winter said in the statement. "Furthermore, we urge you in the strongest possible terms to compel the attorney general to mount an investigation by the Department of Justice into whether the production of 'Skins' has violated federal law meant to protect minors from exploitation."
The controversial British import series "Skins" made its debut on the cable network last Monday, causing uproar for its frank depiction of teenage sex and drug use. But unlike MTV's envelope-pushing shows of the past, "Skins" features underage actors engaged in sexual situations. The youngest star of the show is 15.
"Putting aside whether it is socially acceptable, I certainly believe that MTV is unnecessarily tempting fate," Ian Friedman, an attorney specializing in computer-based sex offenses, told FOX411.
"It is not clear as to whether MTV is in violation of federal or state child pornography laws, but that does not mean that they won't end up defending themselves somewhere in the United States," Friedman said, noting that attitudes toward nudity and sexuality are far more lax in the show's native England.
According to The New York Times, a series of panicked meetings took place at MTV headquarters in New York on Tuesday, where one executive allegedly even discussed the possibility of criminal charges and jail time. Reportedly, nervous execs forced producers to edit out some of the more explicit content from future episodes.
But even if potentially damaging footage is edited out, that may not be enough to protect MTV from legal repercussions, said Friedman.
"While the images that are portrayed on television may be considered legal, that may not be the case for the edited footage," Friedman said, echoing the view of the PTC in their statement. "If that actor is underage and under the age of consent, possessing that raw footage may be problematic."
With "Skins," MTV execs knew that they had a controversial show on their hands, but one that they hoped would be a hit, a source close to the network told FOX411.
"When (MTV programming president) Tony DiSanto and (senior VP of series development) Liz Gateley landed 'Skins,' everyone at MTV couldn't stop congratulating each other," the MTV insider said. "They acquired a show that became a cult favorite in the UK, and they knew that casting actual teens doing what teens actually do was going to be controversial, ground-breaking -- and a huge hit for them."
But was it worth it? "This situation presents a minefield of legal issues that may not have been considered prior to filming," Friedman said. "In the event that some of the footage does constitute child pornography or obscene material, MTV will face the dilemma of what to do with the material. To discard it now may raise another host of legal issues pertaining to the destruction of evidence."
MTV defended its show in a statement released Thursday: "'Skins' is a show that addresses real-world issues confronting teens in a frank way. We review all of our shows and work with all of our producers on an ongoing basis to ensure our shows comply with laws and community standards. We are confident that the episodes of 'Skins' will not only comply with all applicable legal requirements, but also with our responsibilities to our viewers. We also have taken numerous steps to alert viewers to the strong subject matter so that they can choose for themselves whether it is appropriate.‬"
"Skins" is rated TV-MA. According to tvguidelines.org, a TV-MA rating signifies that the program "is specifically designed to be viewed by adults and therefore may be unsuitable for children under 17."
Nielsen ratings for the premiere, which was heavily promoted during MTV's TV-14 hit "Jersey Shore," show that it drew 1.2 million people younger than 18, or more than a third of its total audience.
"If MTV were my client, I would advise them to scale it back some," Friedman said. "I do not see any benefit here except maybe an initial boost in ratings. The question may become whether it was worth it in the end."
To contact MTV, email:
viewerservices@mtvn.com

To contact the FCC:
Federal Communications Commission
Consumer & Governmental Affairs Bureau
Consumer Complaints
445 12th Street, SW
Washington, D.C. 20554
Phone: 1-888-225-5322
Fax: 1-866-418-0232.
Online complaint form: http://fjallfoss.fcc.gov/cgb/fcc475B.cfm