Oscars 2018: Blanca Blanco explains why she didn't get political on the red carpet: 'I value independence'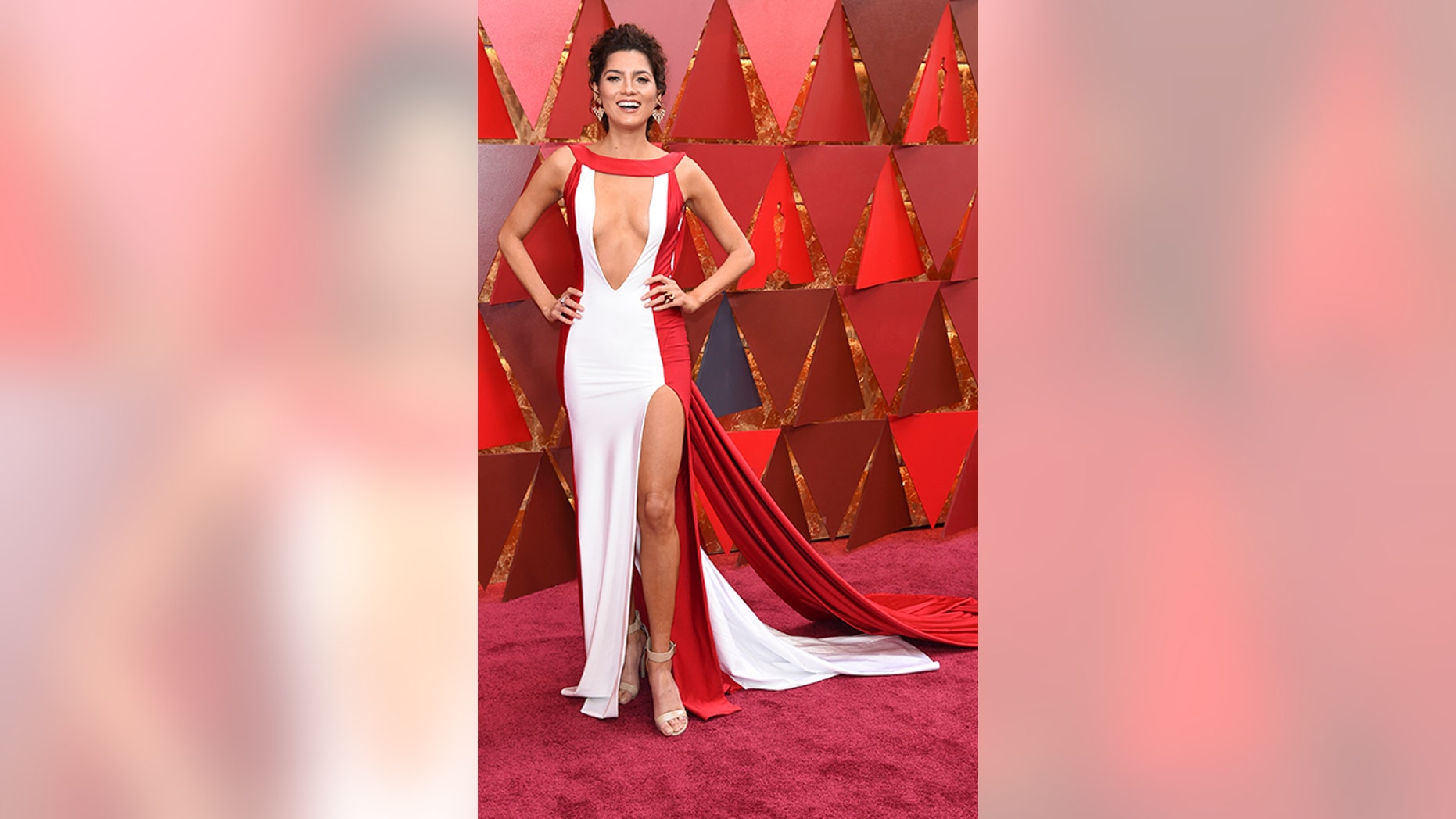 Blanca Blanco, the actress who made headlines for skipping the black dress code at the Golden Globes, aimed to turn heads at the Oscars with her revealing dress.
The star turned up Sunday in a very low cut white dress with red accents.
"I intend not to be political at the Oscars," the 37-year-old told Fox News ahead of the show. "I tend to stay neutral because as a public figure it is wiser. I wasn't political at the Golden Globes, but I was still criticized for being my own independent thinker.
"I value independence and will continue to be true to myself and stay neutral, not political. My choice of clothing does not reflect my values, but rather artistic expression and freedom."
Some of the biggest stars previously stepped out in black outfits for the 2018 Golden Globes earlier this year to keep the spotlight on sexual harassment and assault scandals that have rocked Hollywood and similar industries. Time's Up, an initiative that aims to eliminate sexual misconduct, organized the demonstration.
Blanco stirred headlines for choosing a risque red gown that featured a thigh-high slit and a plunging neckline.
The political trend continued on after the televised ceremony. At the Grammys, many attendees wore white roses and at the SAG Awards, there was an all-female presenter lineup. Then at the BAFTAs, attendees chose to wear all-black, similar to the Golden Globes.
Filmmaker Ava DuVernay, one of the leaders of the Times Up movement, told the Los Angeles Times guests were expected to "stand down this time" for the Oscars because "we are not an awards show protest group."
Blanco said she is collaborating with Atria Couture, the same designer behind her Globes red gown.
"I had an idea of what I wanted to wear and contacted Atria Couture," explained Blanco. "Together, we worked to create a one of a kind masterpiece. I was involved in selecting the color for the dress and also sketching the design… The colors I selected were important to me because those colors symbolize equality, new beginnings and passion."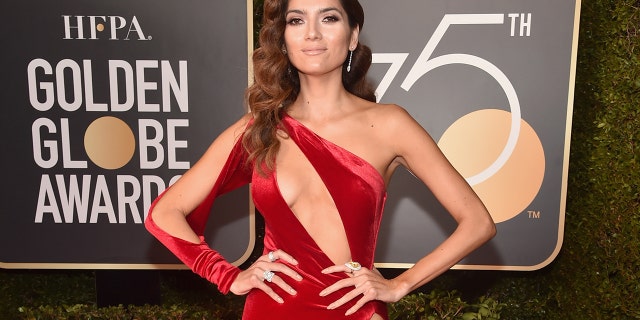 Blanco stressed that while she may be skipping a so-called dress code on the red carpet, she does support Me Too's message.
"I support the Me Too movement 100 percent because I believe sexual assault and harassment is totally unacceptable behavior," she said. "Every behavior is connected with consequences and people should be aware that their negative actions will be paired with negative consequences. Empowering each other will only give us even more awareness of how powerful we are."
The California-born talent previously told Fox News her style choice garner criticism among women who felt she should have taken a public stand against sexual abuse in Hollywood.
"I love red," she said after the Golden Globes. "Wearing red does not mean I am against the movement. I applaud and stand by the courageous actresses that continue to break the cycle of abuse through their actions and fashion style choices. It is one of many factors leading women to a safer place because of their status. I am excited about the  #TimesUp movement; true change is long overdue."
Blanco added, "It hurts my feelings, but I guess it's part of being in our industry. We have people who appreciate you and others that don't. The designer Atria Couture did an amazing job with my dress and I appreciate them for dressing me. Shaming is part of the problem."
Back in January, the Times Up group created a legal defense fund for both women and men who believe they've been discriminated against or harassed in the workplace.
More than 300 members of the entertainment business signed a "letter of solidarity," resulting in a coalition to combat harassment in the workplace "across all industries."