Olympic Skier Gus Kenworthy reveals the dog he adopted in Pyeongchang has died unexpectedly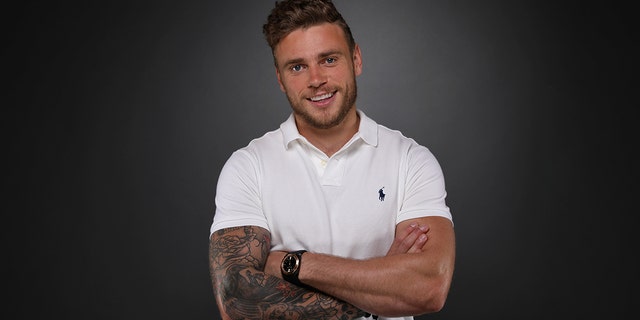 The dog Olympic skier Gus Kenworthy rescued during the 2018 Winter Games in Pyeongchang, South Korea has died suddenly while in his care.
The 26-year-old athlete broke the news on Instagram revealing that the dog, Beemo, died after veterinarians discovered a previously unknown birth defect that he says couldn't have been helped. The dog was rescued from a meat farm in South Korea and lived with Kenworth and his boyfriend Matthew Wilkas in the U.S.
"Two days ago my beautiful baby Beemo passed away. It was completely unexpected and Matt and I are beside ourselves trying to cope with her loss," he wrote in the caption of a photo of him holding the pup. "
Kenworthy explained that the Beemo showed less and less interest in her food prompting several trips to the vet. He insisted on a full body scan which revealed her lungs were deteriorating and her heart was simply too big for her body. The scan itself reportedly took a physical toll on Beemo's breathing.
"Unable to treat her there, I rushed her to the emergency vet where a breathing tube was put down her throat. They hoped that with a respirator breathing for her they could get her vitals back to a normal level so she could be treated but they were never able to do so," he wrote. "The past two days have been a blur. It all happened so fast that it's still hard to believe it. The ER doc told us that even if we'd somehow spotted the issue earlier it wouldn't have made a difference in the end. He said that she'd been living on "borrowed time" from the get go."
He went on to describe Beemo's friendly personality and the impact she had on his and Matthew's life, noting she was "truly the best thing that ever happened," to him.
"If any of you have pets up in doggy heaven please tell them to go find Bee because she could really use a good play date right now," he concluded. "RIP sweet creature - your daddy loves you more than you could ever even know!"
In February Kenworthy visited a dog farm in South Korea and shared the deplorable conditions there.
"The dogs here are malnourished and physically abused, crammed into tiny wire-floored pens, and exposed to the freezing winter elements and scorching summer conditions," he wrote.
The Olympic silver-medalist noted that raising dogs for food is part of Korean culture, but that the inhumane conditions were not something that the concept of cultural differences could excuse. He rescued Beemo from these conditions.
He previously adopted pets during his Olympic travels in Sochi, Russia during the 2014 games as well.