Olivia Newton-John's daughter Chloe Lattanzi slams body shamers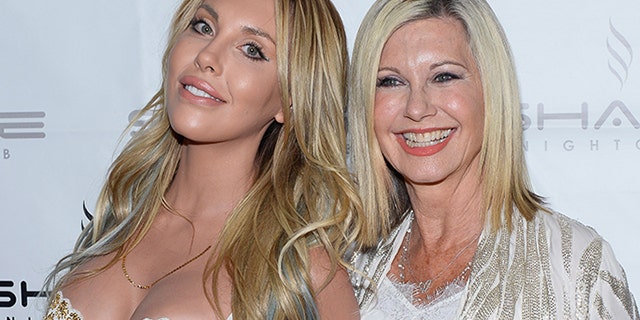 NEWYou can now listen to Fox News articles!
Chloe Lattanzi has something to say.
The daughter of Olivia Newton-John and Matt Lattanzi took to Instagram on Friday to fight back against haters who suggested that the size of her bust line must be related to the size of her brain.
WATCH: Olivia Newton-John and Daughter Chloe Lattanzi Pay Tribute to 'Zanadu' in Trippy New Video
While the comments have since been deleted, Lattanzi took no time in shutting down her critics. "Being unashamed of your feminine form makes you strong. It takes strength to accept and love yourself," she wrote, along with a stunning bikini pic. "This is message is for every woman who has ever been called stupid or a bimbo for having confidence and for loving your body."
"Having big breasts does not make you stupid. It's calling people stupid for having big breasts that makes you ignorant," the singer said. "I love you all. I celebrate the sexy free confident woman."
The 30-year-old is definitely not afraid to show off her body; she's posted several other sexy snaps in the past few days.
EXCLUSIVE: How Olivia Newton-John & Daughter Chloe created 'Magic' in the Studio
As the saying goes, if you've got it, flaunt it -- and Lattanzi's definitely got it. In fact, she got it from her famous mama.