Nicki Minaj's ex-boyfriend Meek Mill arrested for reckless endangerment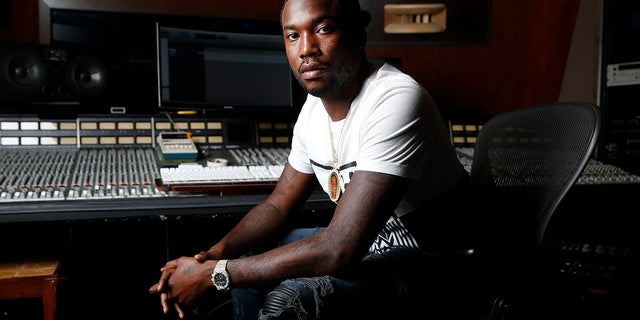 Nicki Minaj's rapper ex-boyfriend Meek Mill was arrested Thursday night in New York City for reckless endangerment.
Mill, born Robert Rihmeek Williams, 30, was seen driving his quad bike "around the streets of Upper Manhattan" without a helmet on Wednesday night, the New York Police Department told People. Police said they saw a video of Mill riding the bike through a video posted on Instagram.
ACTOR WHO APPEARED IN 'TWIN PEAKS' CHARGED WITH ATTEMPTED MURDER OF GIRLFRIEND
Authorities claimed the "All Eyes On You" singer "was riding his bike in a dangerous manner," according to People.
Hours before Mill was arrested, he had performed his new song "YBA (Young Black America) on "The Tonight Show Starring Jimmy Fallon."
Police said the rapper spent the night in central booking and would appear before a judge on Friday.
Joseph Tacopina, Meek's lawyer, told the New York Daily News that Mill was arrested because of his celebrity status.
'LION KING' PRODUCER REVEALS BOMBSHELL: MUFASA AND SCAR ARE NOT BROTHERS
"It really stinks of obvious targeting an individual who is a celebrity and maybe who law enforcement don't like, and it's not what the system is supposed to be about," Tacopina said. "If his name was John Smith, he wouldn't have even been arrested," the lawyer said. "You could go to 110th St. and Dyckman right now and you'll see 10 kids popping wheelies on their bikes. Nobody gets arrested."