Nick Cannon in 'a Lot of Pain' with Kidney Failure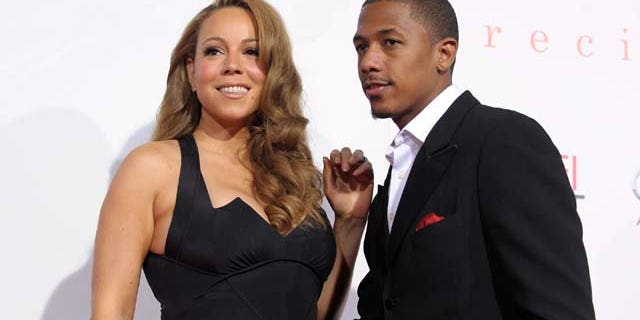 TV Personality/ actor Nick Cannon is doing all he can to stay positive while being hospitalized for mild kidney failure, Entertainment magazine People is reporting.
The comedian, who is married to superstar singer Mariah Carey and shares 6-month-old twins Moroccan and Monroe with the star, is in stable condition but nonetheless "in a lot of pain," according to his wife.
"As always, he's in good spirits considering the situation," Carey told the publication. "The situation is not easy."
On Wednesday, Carey posted on her website that she and Cannon were "stranded in Aspen" and that despite the doctors trying to kick her out the hospital, she would not leave her hubby's side.
"We are hopeful that he'll be 100 percent as soon as possible," she adds. "We really appreciate everybody's love and support."
Cannon took to Twitter to thank his fans for all of their support.
"Currently being transferred to a hospital in L.A.," Cannon posted Wednesday afternoon.
"Thank you all for all your love, prayers and concern."
"You know me... I will be a'ight," added the star.
On Wednesday Carey revealed that Cannon was going through "mild kidney failure."
"Please pray for Nick as he's fighting to recover from a mild kidney failure. #mybraveman" Carey posted on her Twitter account.
She then added a photo of herself and Cannon on the hospital bed.
"We're trying to be as festive as possible under the circumstances but please keep Nick in your thoughts because this is very painful," the part-Venezuelan singer wrote.
"This is us in the hospital - role reversal; Last year it was me attached to the machines," she said referring to giving birth to her children. "Nick was there with me through it, and now here we are."
You can reach Alexandra Gratereaux at: Alexandra.Gratereaux@foxnewslatino.com or via Twitter: @GalexLatino
Follow us on twitter.com/foxnewslatino
Like us at facebook.com/foxnewslatino