Newly Single Jake Pavelka to Stop By Bachelor Pad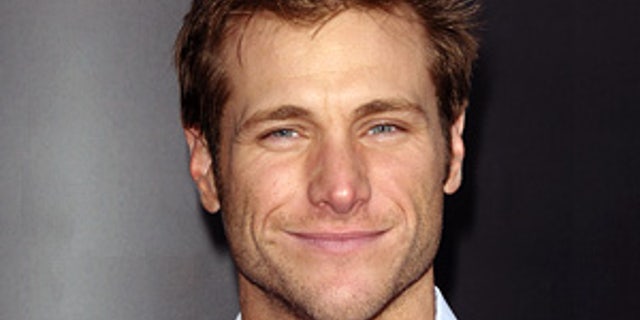 Newly single Jake Pavelka is getting back to his Bachelor roots with an appearance on the upcoming spinoff Bachelor Pad, a series rep says.
"I can't explain everything. It just happened, but Jake Pavelka will definitely play his part in Bachelor Pad," host Chris Harrison told Entertainment Tonight, which first reported the news. The competition series shows former Bachelor contestants vying for $250,000 and a possible second shot at love
Bachelor's Jake Pavelka: There were "trust issues" with Vienna
The show will possibly reunite the 32-year-old pilot with former love interests Tenley Molzahn, Gia Allemand, Michelle Kujawa, Elizabeth Kitt, Ashley Elmore and Jessie Sulidis from Pavelka's season of The Bachelor, as well as Kiptyn Locke, Wes Hayden, David Good, Jesse Kovacs and Juan Barbieri from The Bachelorette.
Pavelka fought for Jillian Harris' heart on Season 5 before (briefly) finding happiness with Vienna Girardi.
ABC to interview Jake Pavelka and Vienna Girardi together
Bachelor Pad marks Pavelka's third post-split TV gig. He also has an ABC interview with Girardi on July 5 and an upcoming guest spot on Drop Dead Diva, set to air on Aug 22.
Bachelor Pad premieres on Monday, Aug. 9 at 8/7c on ABC.
Are you excited to see Pavelka on Bachelor Pad?
Comment on this article at TVGuide.com >
Related Articles on TVGuide.com
Other Links From TVGuide.com