Newcomers 'Glee,' 'Modern Family' Seek Emmy Wins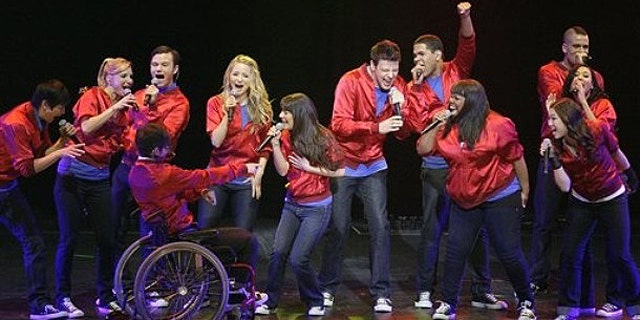 "Glee" is about to learn if the Emmys care to sing its praises.
The hit musical-comedy show about a high school glee club was a leading nominee at Sunday's Emmy Awards, including bids for best comedy series and cast members Matthew Morrison, Lea Michele, Jane Lynch and Chris Colfer.
"Modern Family" was another freshman comedy front-runner, while "30 Rock" was trying for its fourth consecutive best comedy series Emmy and "Mad Men" competed for its third drama series trophy.
Others defending their title included Bryan Cranston of "Breaking Bad" and Glenn Close of "Damages," who claimed drama series acting honors last year, and, on the comedy side, Toni Collette of "The United States of Tara" and Alec Baldwin of "30 Rock."
Jimmy Fallon was hosting the 62nd Primetime Emmy Awards on NBC, airing live nationwide after three decades of tape-delay broadcasts for the West Coast.
The public had a hand in writing some of Fallon's material. He planned to bring many celebrity presenters onstage with introductions submitted through Twitter.
Other Emmy contenders included Conan O'Brien's short-lived "Tonight," which was nominated as best variety, music or comedy series while the show with Jay Leno back in charge was snubbed. David Letterman's "Late Show" also missed out on a nod, but 2009 winner "The Daily Show With Jon Stewart" was nominated.
The final season of "Lost" competed for best drama series and for acting honors for star Matthew Fox and supporting cast members Terry O'Quinn and Michael Emerson, chosen as best supporting drama actor last year.
HBO came into the ceremony as the kingpin after claiming 17 awards at the Aug. 21 creative arts Emmys, followed by ABC with 15 and Fox with nine. CBS, NBC and PBS each claimed seven.
"The Pacific," the World War II miniseries produced by Tom Hanks and Steven Spielberg, was the top nominee and captured a leading seven creative arts awards, which recognize technical and other achievements.
Ratings for the awards have increased importance: The TV academy's contract is up for renewal with the four major networks that had been airing the show in rotation for eight years, and the academy hopes last year's 8 percent audience increase is a trend after an all-time low in 2008
The show's live nationwide broadcast and scheduling could be factors. The Emmys typically have aired immediately before TV's mid-September kickoff, but NBC pushed up the awards telecast to avoid a conflict with its Sunday night National Football League games that begin Sept. 12.
But fewer people tend to watch summertime TV, and the 5 p.m. PDT pre-primetime slot for the Emmys on the West Coast also tends to draw a smaller audience.