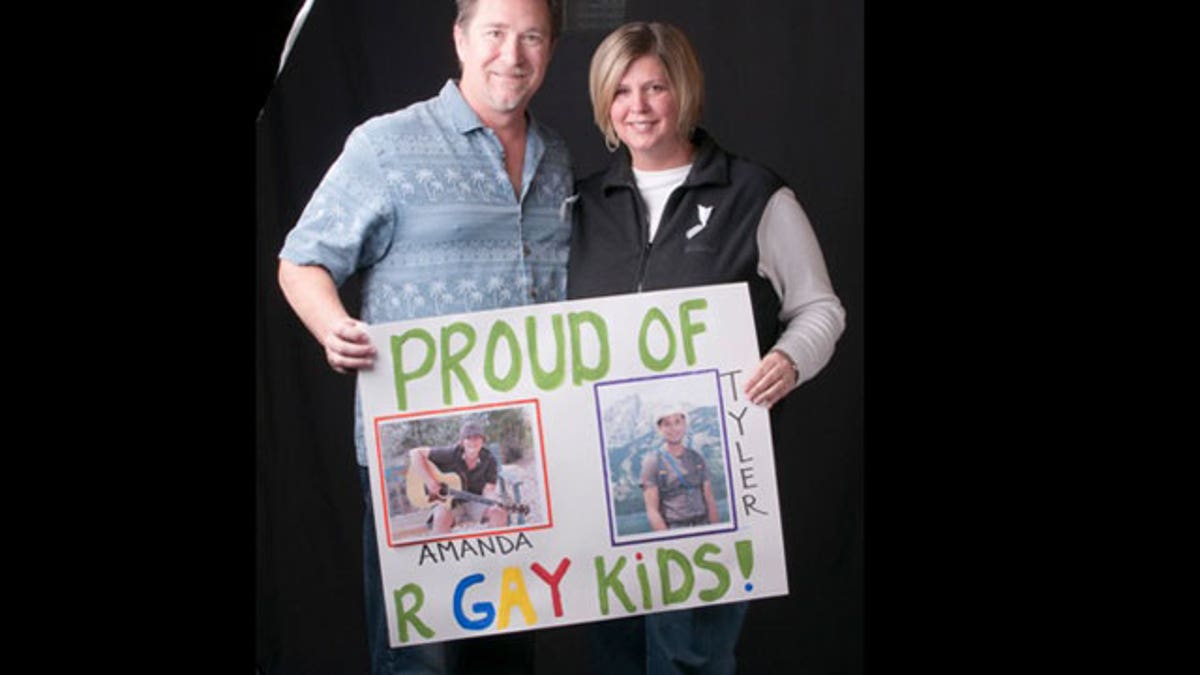 Following a lengthy investigation, California's Fair Political Practices Commission ordered The Church of Jesus Christ of Latter Day Saints last month to pay a $5,539 fine for failing to accurately report $37,000 in contributions to the victorious effort to pass Proposition 8, which banned same-sex marriages in California in 2008.
One of the key figures behind exposing the Church was Linda Stay, whose ancestor was a founding member. But Stay parted ways with the Church in 2008, and later joined forces with filmmaker Reed Cowan to detail the prominent role the Mormons played in the reinstatement of Prop 8 in the new documentary "8: The Mormon Proposition", which is narrated by Oscar-winning "Milk" writer, Lance Dustin Black.
"The documents we exposed really started a lot of activity; I believe that certainly the film did play a part in bringing to light what the Church did. Audiences have been shocked – members of the Church knew it was involved in so many ways, but they had no idea about the extent of the involvement," Stay, who has a gay son and lesbian daughter as well as seven other children, told Pop Tarts. "I hope this sends a message loud and clear."
A spokesperson for the Mormon Church said they had not seen the film.
"We have not seen '8: The Mormon Proposition.' However, judging from the trailer and background material online, it appears that accuracy and truth are rare commodities in this film," Kim Farah, a representative for the LDS Church told us. "Clearly, anyone looking for balance and thoughtful discussion of a serious topic will need to look elsewhere."
In their defense, the LDS Church stated that the violations were unintentional and that the Church mistakenly overlooked the daily reporting requirement and instead reported those contributions together in a later filing.
Cowan initially intended to make a documentary on the issue of gay homelessness and suicide in Utah, but soon realized that, in his opinion, the homophobia that propels otherwise loving parents to kick their teens out of home is deeply entrenched in Mormon ideology. He and Stay have also sought to illuminate what they believe to be hypocrisy embedded in the Church's act of funneling money in the campaign to fight the legalization of same sex marriage.
"As a Mormon, I knew the Church's stand on homosexuality," Stay said. "We weren't expecting them to change that, but for them to aggressively promote and create ads preaching that religions would lose their freedom of speech and freedom of assembly, that they would have to marry gays in their temples, swayed the whole proposition."
After a limited theatrical release, "8" was released on DVD this week, and Stay is now urging Mormons to stand up to the Church and its strong stance against marriage equality for gays and lesbians.
But, not surprisingly, a number of members are less-than-impressed with the documentary.
"The director has certainly received some hate mail," Stay said. We've received some derogatory statements from people. And that's to be expected."
But negative feedback is no deterrent for Stay, who has set up her own website MomsForEquality.com and is in the process of writing a book in the quest for "spiritual equality" across the entire nation.