NBC News' Noah Oppenheim under increased pressure to resign or apologize for spiking Weinstein exposé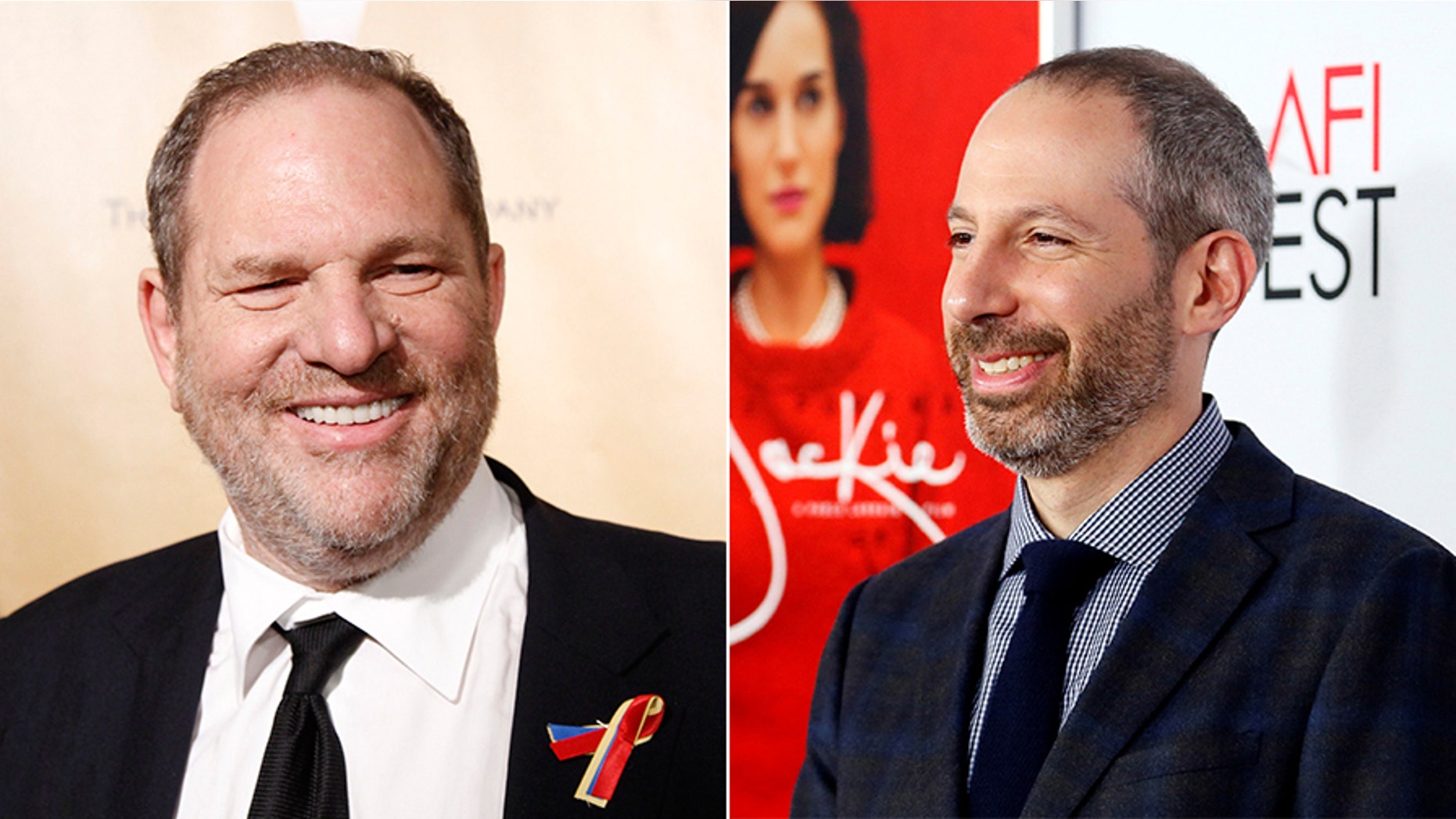 NBC is tentatively standing by its embattled news president, Noah Oppenheim, who killed its long-gestating investigation into scandalized producer Harvey Weinstein. Oppenheim, who's denied any ties to Weinstein, is now facing allegations that he sat at the same table as Weinstein at a glamorous New York gala in April. It's a tense situation in the halls of 30 Rockefeller Plaza which could give credence to President Trump's recent claim that NBC News is "dishonest."
Oppenheim, who moonlights as a Hollywood screenwriter, spiked the story that would have outed Weinstein as a serial sexual harasser months before The New York Times and The New Yorker published the stories that derailed Weinstein's career. NBC had the story but passed on running it, a decision that's resulted in an avalanche of accusations that the network has conflicts of interest and is lying about its reasons for killing the story.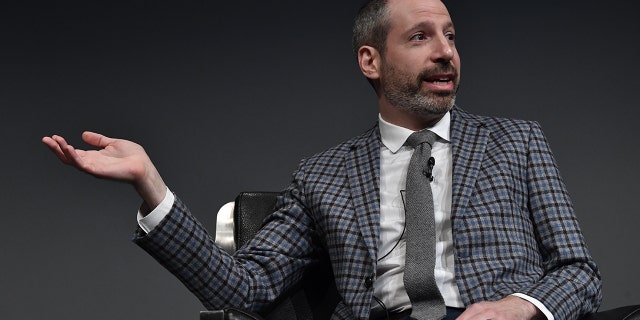 NBC issued a statement on Friday insisting that Oppenheim "has never had any ties business or personal to Weinstein," despite Oppenheim's extensive work in Hollywood. On Monday, an NBC News insider said that "Oppenheim is held in the highest regard throughout the organization," but an official spokesperson declined to answer if Oppenheim would be disciplined for passing on the Weinstein story.
On Monday, the prominent producer Gavin Polone published a blistering attack in The Hollywood Reporter urging that Weinstein's accomplices "be exposed". Prominent among these alleged accomplices on Polone's list is Oppenheim. Polone alleges that Oppenheim sat at the same table as Weinstein during the Time 100 gala in April of this year. The tables at this exclusive event are relatively small, affording conversation between all those seated.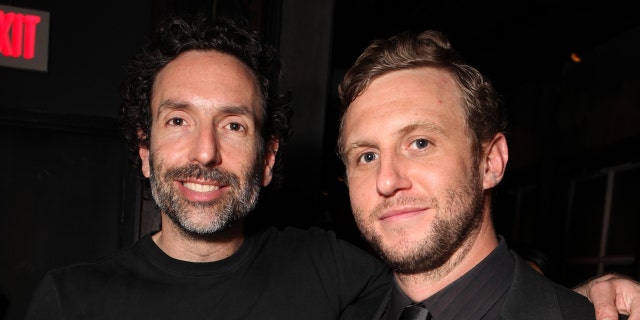 NBC directed Fox News to its response to Polone: "NBC News emphatically disputes the characterizations in this column. As Oppenheim said last week in comments that were released publicly, the notion that we would try to cover for a powerful person is deeply offensive to all of us. And, as has been previously stated on the record, Oppenheim has never had any relationship with Weinstein, business or personal."
Oppenheim has not apologized for spiking the story, which was written by Ronan Farrow, the celebrity scion and NBC News correspondent. Farrow eventually took the story to the prestigious New Yorker magazine, which is known for its fact checking and high editorial standards and which published the explosive piece without reservation. Oppenheim then contended during a private NBC News event last week that the "incredible story" Farrow published in the New Yorker was "not the story that we were looking at when we made our judgment several months ago."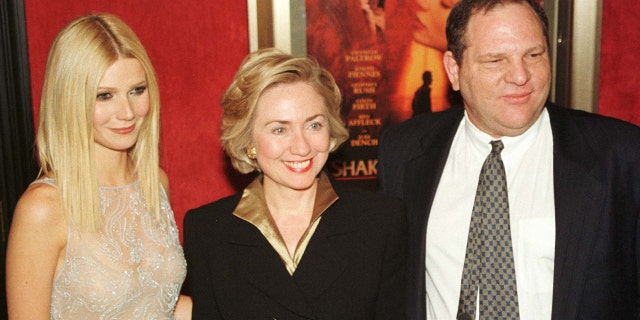 Farrow essentially accused Oppenheim of lying about the situation when he appeared on MSNBC's "The Rachel Maddow Show" hours after his story was published, saying The New Yorker "immediately" realized his story was reportable and "there were multiple determinations" that NBC had enough to run it.
The contradiction could make it appear that Oppenheim was trying to protect Weinstein or a future relationship with Weinstein, something NBC strenuously denies.
"You can't run a news organization, demanding transparency from anybody and everybody, and then run and hide when you're the focus of a hot news story."
According to Polone, "I was in touch with Farrow throughout the period he was working on this epic project and can say that Oppenheim's statement does not comport with what I know." Polone said that Farrow had "an overwhelming amount of evidence" incriminating Weinstein at the time he was still working on the story for NBC. "From what I can tell," Polone wrote, "Ronan had more hard evidence in August than The New York Times had for the article they published."
Polone conjectured that one reason Oppenheim may have killed the story was "the possibility that Weinstein could hinder Oppenheim's side career as a screenwriter."
The Hill Media Columnist Joe Concha says Oppenheim needs to speak publicly about the situation to "some sort of media outlet that isn't NBC" to explain why his network said Ronan Farrow's bombshell wasn't good enough for NBC.
"He should sit down with some entity that he doesn't consider to be a rival media outlet and answer questions about this. You can't run a news organization, demanding transparency from anybody and everybody, and then run and hide when you're the focus of a hot news story," Concha told Fox News.
Fox News host Tucker Carlson doesn't buy NBC's explanations for spiking the story, and called on the NBC News president to step down over the situation.
"Noah Oppenheim ought to resign immediately, and if he doesn't, he ought to be fired immediately by NBC's parent company Comcast," Carlson said last week on "Tucker Carlson Tonight."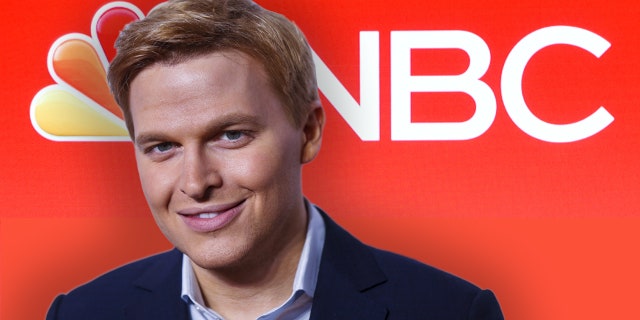 Carlson continued: "News executives are not allowed to tell lies. They're not allowed to participate in cover-ups. They ought to answer straightforward questions straightforwardly. When they don't, you know they're corrupt, and that's exactly what NBC News is."
"Fox News's coverage of this matter seems to be motivated by competitive concerns, so we are not going to respond," an NBC News spokeswoman said when asked if Oppenheim will be disciplined.
However, the Fox News star isn't the only person calling for a change at NBC. In fact, CNN reported that a source called NBC's decision "indefensible" and longtime New Yorker media critic Ken Auletta said it's a "scandal." The story has also been covered by The New York Times, HuffPost, Daily Beast, The New York Postand a variety of other publications.
"This was one of the biggest news stories last week, in an era of Trump, and it's hard to push him off any front page," Concha said.
Washington Examiner Media Correspondent Eddie Scarry says the network has major problems in addition to Oppenheim.
"If the goal is to restore some sense of credibility to NBC, it would take more than Oppenheim's resignation," Scarry told Fox News. "Farrow should name all of the producers and editors who put up roadblocks on his reporting. Any real news organization would replace them with actual journalists."
NewsBusters Managing Editor Curtis Houck said Oppenheim didn't "help his case" when he told staffers during the town hall that he took great offense at being accused of covering for a powerful individual, because it's since been reported that NBC sat on damning police audiotapes in which Weinstein admitted to groping the breasts of an Italian model.
"This also goes to show how his background as a screenwriter hasn't exactly translated into being a sound leader of a news organization," Houck told Fox News.
Some NBC insiders say it may be the best scenario for everyone involved -- including Oppenheim -- that he depart his role and return to screenwriting. The insiders tell Fox News he's viewed by some of his colleagues as a detached, callow executive who talks openly about returning to Hollywood at any moment. Oppenheim was an unusual choice for news president, with significantly less news producing experience than many of his counterparts and subordinates. "He's always coasted," said one source, who attributed Oppenheim's career success to his Hollywood connections. "Now for the first time in his career he's actually responsible for something, and look what's happened."
Oppenheim continues to work actively as a screenwriter in addition to his duties as NBC News president, something that has rankled some of his colleagues. He told The Hollywood Reporter this spring that he's working on a new draft of a movie about the escape artist Harry Houdini to be produced by Lionsgate, saying he can "carve out the time" when "moved" to write. He's also been attached to a gestating remake of "1984."
Oppenheim's perceived detachment from his day job recalls one of his predecessors, Michael Gartner, who while president of NBC News in the early 1990s also very publicly retained the title of editor of a small Iowa newspaper, leading to resentment among NBC staff. Gartner eventually resigned from his NBC post in a scandal over "Dateline" staging the explosion of a GM pickup truck.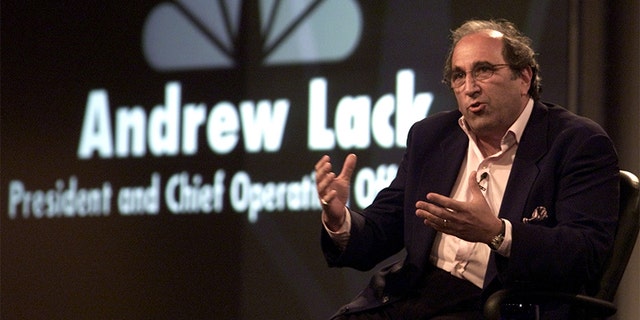 Perhaps an even bigger problem for Oppenheim than the Weinstein situation is his role in NBC's troubled rollout of former Fox News star Megyn Kelly. The ratings of her much-hyped new daytime hour have fallen to a "possible all-time low," according to a New York Post report on Monday. "Oppenheim and [NBC News and MSNBC chairman] Andy [Lack] are in big trouble," a source told the Post. Another source told the paper, "That's a big drop. They have to turn this around."
Oppenheim was charged with finding an executive producer for "Megyn Kelly Today", and his "hand-picked choice" of the "Today" show's Jackie Levin "deserves some of the blame for the show's inauspicious start," according to Variety. Levin's longtime role at NBC was booking authors for "Today" appearances, and insiders say she simply lacks experience in producing a daytime hour.
Oppenheim was also in the middle of NBC's decision last fall to sit on another explosive audiotape, the notorious "Access Hollywood" tape of Trump making lewd comments about women. At the time that NBC was debating what to do with the tape, Oppenheim was overseeing "Today", co-hosted by Billy Bush -- who was also heard on the tape egging on Trump. Eventually, the tape was leaked to The Washington Post's David Fahrenthold, a friend of Oppenheim's from prestigious Harvard University. As with the Weinstein story, NBC was deeply embarrassed to have been scooped on the story and spent days defending itself in the media.
Insiders also cite failings on Oppenheim's watch that go beyond the Weinstein, Kelly and "Access Hollywood" woes. Ratings for the hugely profitable 7-9 a.m. hours of "Today," by far the most important product of NBC News, have been in steep decline. "Today" finished the 2016-17 down 8 percent in total viewers and 11 percent in the demographic most desirable to advertisers compared to the 2015-2016 season, according to TVNewser.
Most of NBC News' sizzle in the last year has come from MSNBC or its recently ramped-up digital operation, neither of which reports to Oppenheim. He has a far smaller portfolio than his equivalents at other TV news operations, as Oppenheim reports to powerful NBC News Chairman Andy Lack. Many parts of NBC News report directly to Lack, who has been conspicuously silent as Oppenheim's taken heavy fire for the Weinstein scandal. "If Noah goes, it will be largely symbolic and maybe just deflate some of the resentment he stirs up," said the NBC insider.
Lack's NBC News as a whole has been coming under increasing fire from President Trump. Last week, Trump warned viewers to "beware" of NBC's news division because it is "dishonest and disgusting." He even said it "may be worse" than CNN, which really demonstrates the president's disdain for NBC, as the liberal CNN has been the network most commonly labeled "fake news" by Trump and members of his administration.
Trump wasn't even referring to Oppenheim's perceived attempt to cover up the Weinstein story when he labeled the network as "dishonest," as NBC News also reported stories that the president didn't agree with regarding his nuclear ambitions and Secretary of State Rex Tillerson allegedly calling him a "moron."
As for Weinstein, "Ironically the network that brought us 'To Catch a Predator' let this predator go," Gavin Polone wrote on Monday.
Fox News' Mike Arroyo contributed to this report.