Murder of 'Killing Fields' star Haing Ngor still haunts detective: 'I didn't have any answers'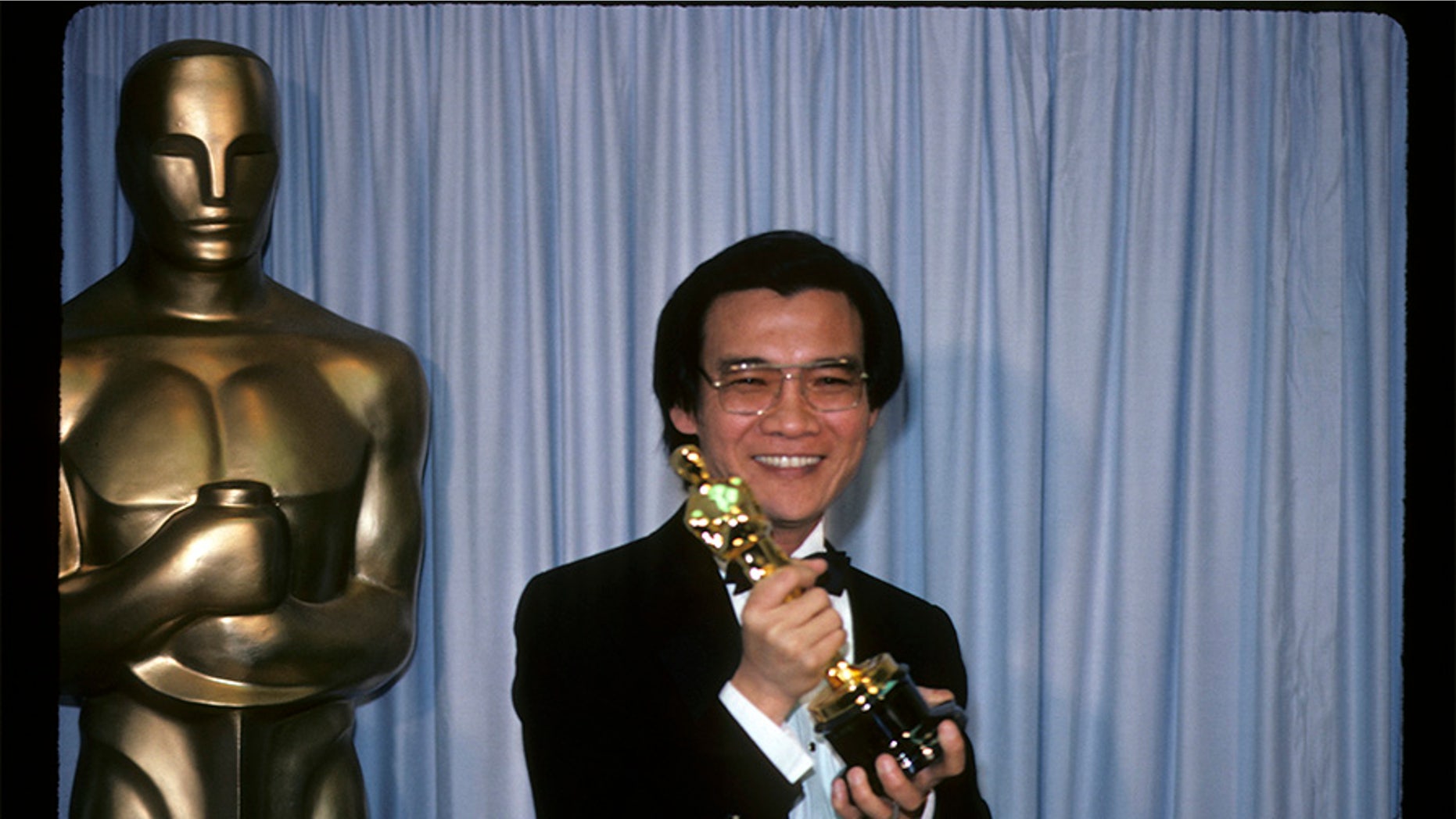 Retired LAPD detective John Garcia has tackled more than 300 murder cases in his career, but one case he can't get over is the brutal killing of one Oscar-winning actor.
Dr. Haing Ngor, a Cambodian physician who won an Academy Award for his role in the 1984 film "The Killing Fields," was gunned down in the parking lot of his Los Angeles apartment complex in 1996 at age 55.
SAM ROCKWELL WINS BEST SUPPORTING ACTOR AT 2018 OSCARS
Garcia, who investigated Ngor's death, is coming forward to share his story in a new Oxygen docu-series titled "The Price of Duty," which follows detectives from across the country as they recount the details of complex cases that emotionally impacted them. Garcia's episode aired on Monday.
Garcia admitted to Fox News he still finds it difficult to remember Ngor's tragic demise. However, he hopes his participation in the show will encourage other homicide detectives to seek help for the emotional trauma they may be faced with.
"We deal with a lot of grief and after a while, we choose not to talk about it," explained Garcia. "We don't want to relive it… It hurts us. All the time. And I just wanted to come out and say it's OK to talk about it.
"We deal with grief, we deal with death daily… Somebody has to do this work… It was a healing process for me to know I wasn't alone."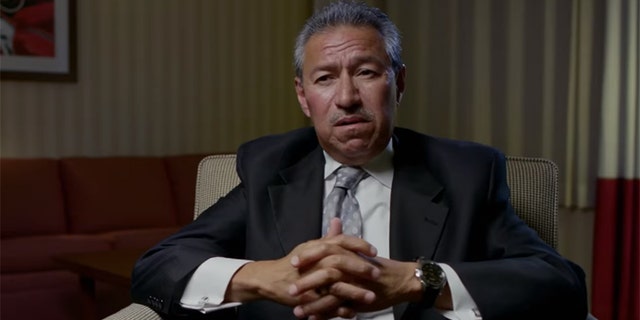 Garcia described how when he got to the crime scene, there were no witnesses or a weapon. He discovered approximately $2,900 in cash sitting undisturbed in the backseat of Ngor's car. There was also a media frenzy Garcia wasn't prepared for.
"[The media] was constantly calling, showing up at the crime scene, asking questions, which I didn't have any answers to," said Garcia. "There was a tremendous amount of pressure that I took upon myself to perform not only for the command staff, but more so for me.
"And you have to think about Dr. Ngor, a Cambodian refugee who went through tremendous ordeals in Cambodia. He lost his wife and child in Cambodia… I didn't know what the heck I was getting involved in."
And as Garcia learned about Ngor's tumultuous life before finding fame in Hollywood, the investigation became personal.
Before his rise to stardom, Ngor was a surgeon who escaped from the communist Khmer Rouge regime with his 10-year-old orphaned niece Sophia, eating rats to survive and dodging land mines. He witnessed his wife die in childbirth at a camp and was unable to save her. If Ngor's identity as a doctor was revealed, the couple would have been executed.
Ngor and Sophia ultimately made it to America in 1980 where he was discovered by casting director Pat Golden. The Hollywood Reporter revealed Ngor had to be persuaded to take on the role of Dith Pran in "The Killing Fields," which would require him to leave Sophia with a guardian while he shot on location in Thailand.
He also endured revisiting his painful past for the film, which followed a journalist trapped in Cambodia during tyrant Pol Pot's bloody "Year Zero" cleansing campaign.
Ngor, seeking a new life for himself and Sophia, reluctantly said yes. It would lead to a brief, but thriving acting career. He used his fame to publicly speak out about the horrors in his homeland.
"I took it to heart," said Garcia. "The ordeals that he went through and his life, losing his wife? I could not believe that he would die in the streets of Los Angeles in such a horrible manner after surviving everything he endured. Did I feel pressure? I think pressure is an understatement. Because I took it [personally]."
The Hollywood Reporter added that at the time of Ngor's death, those within the Cambodian community, both local and overseas, believed his advocacy made him a target for a political hit.
"I still get the same question to this day," said Garcia. "'This was a political hit, wasn't it?' No, it was not. It was not a political hit. Although at the onset, I didn't know. It could have been. There's a lot speculation, but it was not a political hit… It truly was not."
That same year, the New York Times reported three men were charged by the LAPD for Ngor's murder. Investigators said the suspects set out to get money for crack cocaine.
Police revealed Ngor gave up his Rolex watch to the thieves but refused to hand over a gold locket with a picture of his late wife. He was then fatally shot. Garcia said the necklace has never been recovered.
"If I had any clue as to where it is, I would go out of my way to get it, grab it and give it back to the family," he said.
In 1998, the three gang members, immigrants from Cambodia, were convicted of robbing and murdering Ngor. Jason Chan, 20, was sentenced to life without parole, Tak Sun Tan, 21, to 56 years to life and Indra Lim, 21, to 26 years to life.
Garcia said he became so consumed by Ngor's death, he resorted to drinking.
"[I was trying to escape from] the pain," he said. "The misery. The stress. The pressure. You name it. I was just trying to escape. That was my escape route. Not a healthy choice, but it was mainly to numb myself… The mere fact of seeing all the dead bodies, going to autopsies and doing the death notifications during the wee hours of the morning.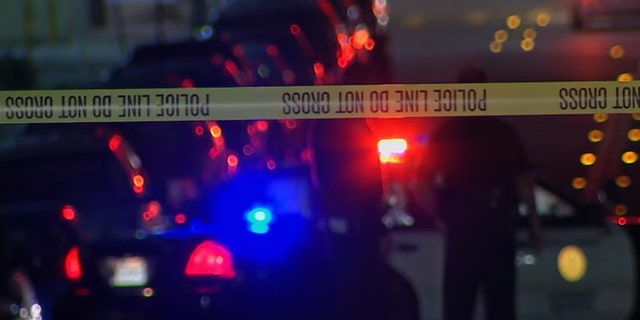 "And hearing the aftermath of the grieving family members. I was the bad guy. I am the one who knocked on your door. I am the one who has told you your life is going to change now because your loved one is gone. I would go home and dwell on that… I still think about that. And I never, ever, ever want to do this again… I would go home and to numb myself, yes, I would drink and fall asleep, maybe for a couple hours, to wake up and do it again."
Garcia added he still suffers from PTSD. However, it's Ngor's niece Sophia, who has helped him cope with the actor's slaying.
"I still speak to Sophia frequently," said Garcia. "Her daughter sends me messages. I'm part of the family. And I am grateful. I'm honored. Very honored. But still, in the back of my mind, I have to remember how this all formed."
The Associated Press contributed to this report.