Motorcycle racer Kurt Caselli dies in crash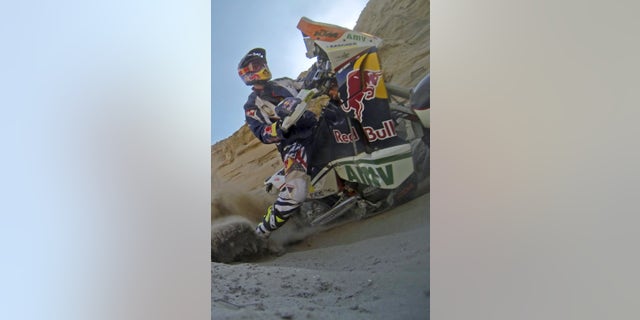 American desert motorcycle racer Kurt Caselli died Friday after wrecking in the Baja 1000 in Mexico, event sanctioning body Score International said Saturday.
Score said the 30-year-old Caselli, from Palmdale, Calif., died of trauma after losing control of his KTM in a sandy, high-speed section while leading with about 100 miles left.
Caselli won the San Felipe 250 last season and finished second and third in the other two Score Baja races this season. He won two stages in the Dakar Rally in January, and took the Desafio Ruta 40 Rally in June in Argentina.
"Our desert racing family has lost a very special person in Kurt," Score President Roger Norman said. "Kurt was a superb racer and this is a tragedy that affects us all. We extend our deepest condolences, thoughts and prayers to the Caselli family. Their loss is immeasurable and we grieve with them."