Miranda Lambert says she 'had to sing with someone with a penis' to get another No. 1 song
NEWYou can now listen to Fox News articles!
Miranda Lambert is opening up about her and Jason Aldean's summer hit "Drowns the Whiskey."
The song, which was released in May and reached No. 1 status three months later, was the country singer's first tune to reach the same accomplishment in four years, according to The Washington Post.
Lambert's last No. 1 hit was her single "Automatic" off of her "Platinum" album in June 2014.
"Yes, I had to sing with someone with a penis to get a number one," Lambert, 35, told the outlet in a new interview published on Tuesday about the radio chart disparity.
"I do like this person, Jason Aldean, a lot . . . so it was a great song with an old friend," she continued, explaining that "it is interesting that I haven't had even a Top 20 in a long, long time. And then it goes No. 1 because it's a dude."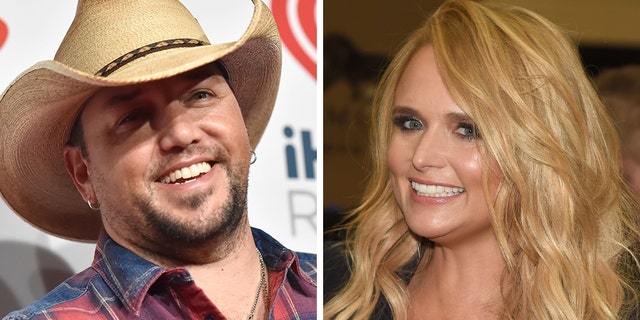 MIRANDA LAMBERT GETS HER 'NAME CHANGED BACK' IN NEW PISTOL ANNIES MUSIC VIDEO
The two-time Grammy winner added: "But you know — if we went and looked at how many singles or records were sold for the Top 10 songs right now, I'd probably triple it on record sales. So it doesn't matter."
The country superstars are set to perform the single at Wednesday's CMA Awards, where it's up for three awards including single and song of the year.