Miranda Lambert Opens Up About Falling in Love With Blake Shelton While He Was Married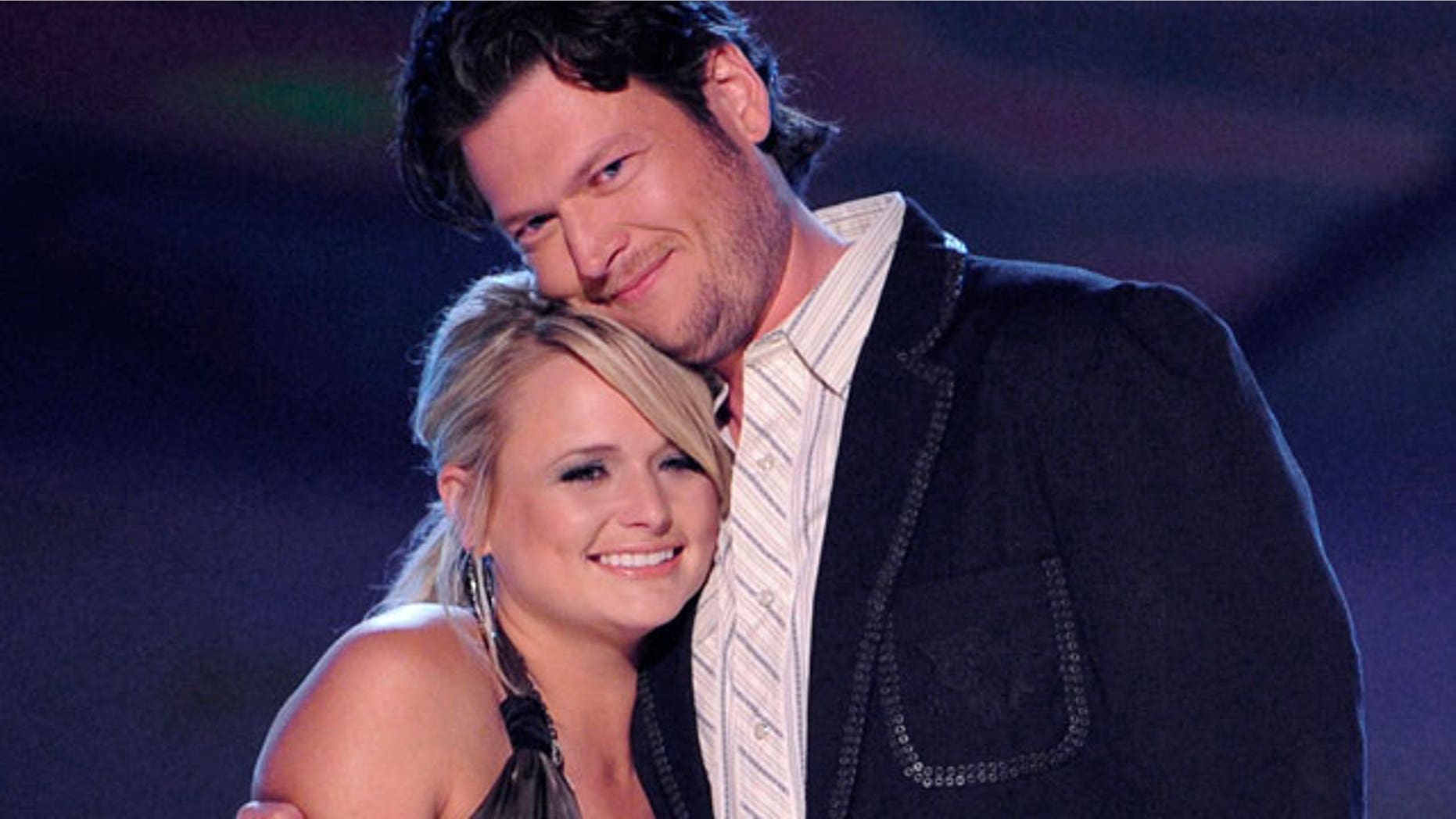 Miranda Lambert says it was love at first sight when she met her husband Blake Shelton and sang a duet with him for the first time, despite the pesky little fact that he was still married to someone else at the time.
In an interview with "Dateline" airing Wednesday, the singer said she felt an immediate draw to him when they sang that first duet back in 2005.
"I didn't know what to do with it," she said when asked about their visible chemistry together. "It was my first duet with another country star. And I didn't know if it was just initial butterflies because of that, or I didn't know what it was. It was just this draw to each other."
Lambert added that she had seen his wedding picture in Country Weekly magazine and was well aware of his wife.
"I knew he was married," she said. "I had seen their wedding picture in Country Weekly. I knew better, like this is off-limits. Because my parents are private investigators, for God's sakes. I've seen this my whole life, affairs. And I'm like,  'Of all people to know better, I know better than this."
In a recent interview, Shelton spoke of similar feelings that first night.
"I've never had that kind of experience with anybody … I was a married guy, you know? Standing up there and singing with somebody and going, 'Man, this shouldn't be happening.' Looking back on that, I was falling in love with her, right there on stage."
Shelton divorced his wife just months later and began dating Lambert shortly afterward.
They married in May of this year after dating for five years.
Visit msnbc.com for breaking news, world news, and news about the economy