Military funeral planned for Sherman Hemsley, months after death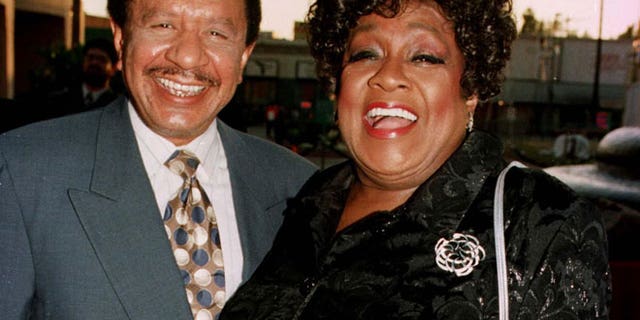 Three-and-a-half months after Sherman Hemsley's death from lung cancer, an El Paso, Texas court finally put an end to the bickering over his estate – and body – on Friday.
"It is taken care of. It has been ruled on my behalf, and how Sherman wanted," Flora Enchinton told FOX411's Pop Tarts column. "They were bringing up untrue facts, and it was sad because Sherman had to suffer for it."
Enchinton, who was a manager and the self-proclaimed best friend of the late "Jeffersons" star was listed as beneficiary on the will, which was drafted six weeks before he died. However, Hemsley remained on ice at a local El Paso funeral home for an extended period of time because Richard Thornton, a man claiming to be the actor's half-brother, challenged its validity.
A lawyer for Enchinton confirmed that a military funeral is now being planned for Hemsley, who served in the United States Air Force for four years before pursuing a career in acting.
"My client is planning on a military funeral for Mr. Hemsley at Fort Bliss National Cemetery here in El Paso. Mr. Hemsley previously served in the United States Air Force and thus is eligible for a military funeral," said attorney Alexander Neill. "At the present we are waiting for all of the final orders to be entered by the Court so the funeral plans can proceed."
Estate records show that the value of Hemsley's estate was $50,000.
At a deposition in September, Thornton was ordered by the judge to take a DNA test to prove his relationship to Hemsley. According to his attorney, the tests did prove their brotherhood – but at that point the judge refused to take the evidence into consideration as Thornton missed the deadline to submit the results to the court.
The proceedings were dragged out due to complications associated with gathering evidence, and then pushed back to the travel woes caused by Hurricane Sandy. However, court proceedings may not be completely over just yet.
"The judge admitted the will to probate and appointed Flora Enchinton Bernal as the independent executrix of the Estate. The Court also ruled that Ms. Enchinton Bernal was the person authorized to make the decisions as to Mr. Hemsley's burial arrangements. At the conclusion of the trial, Mr. Thornton's attorney indicated that he planned to appeal. To my knowledge, no appeal has yet been filed," added Neill.
An attorney for Thornton did not respond to a request for comment.
- Danielle Jones-Wesley contributed to this report