Miley Cyrus won't do another red carpet while 'people are starving'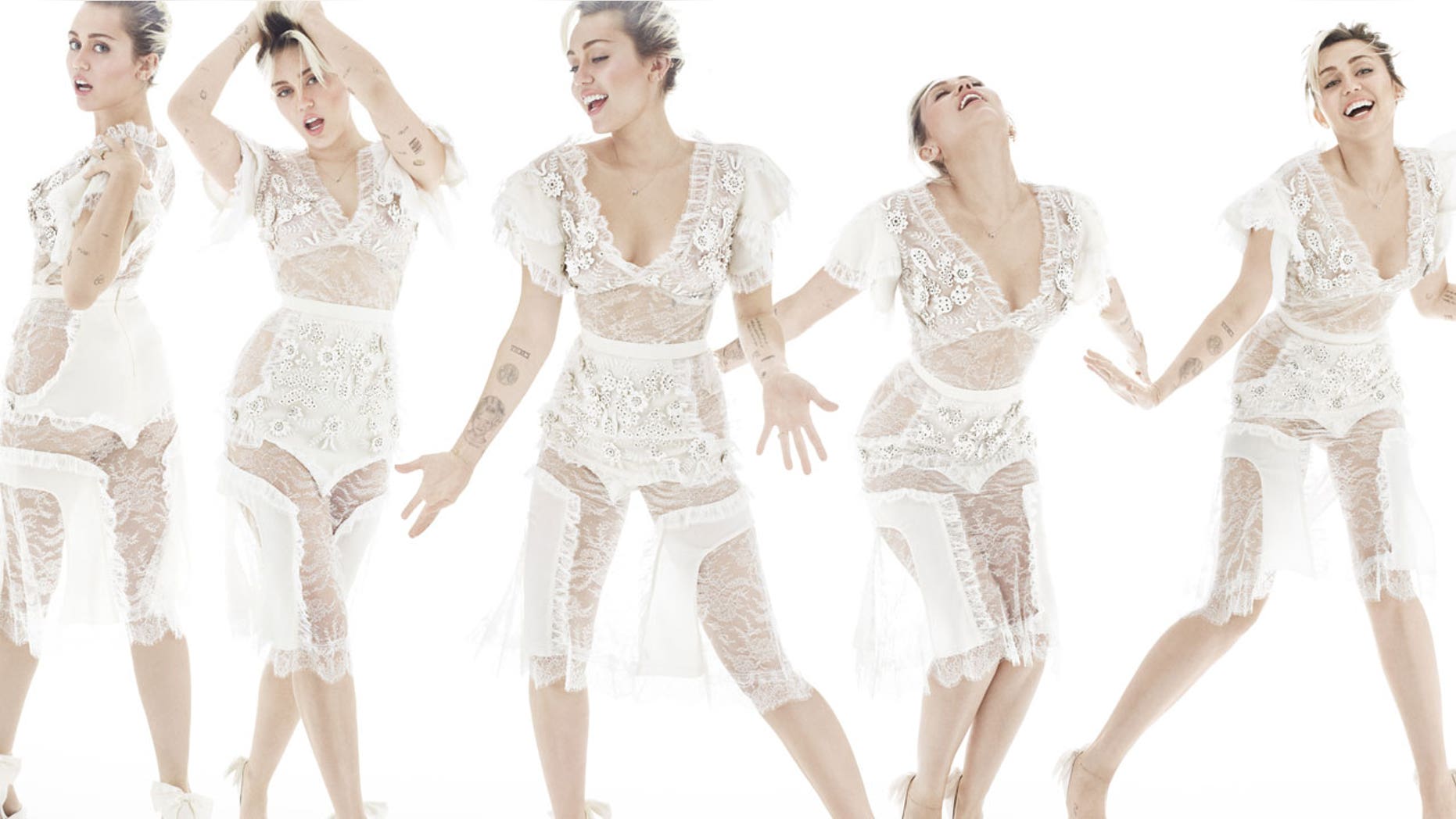 Miley Cyrus has her reasons for not walking a red carpet since December.
"[A year ago] I had to do the ['A Very Murray Christmas'] premiere, and I will never do a red carpet again," she tells the October issue of Elle magazine. "Why, when people are starving, am I on a carpet that's red? Because I'm 'important'? Because I'm 'famous'?"
WATCH: Liam Hemsworth Shares Shirtless Throwback Pic With Miley Cyrus on 'Last Song' Set
"That's not how I roll," Cyrus further insists. "It's like a skit -- it's like 'Zoolander.'"
The 23-year-old star -- who poses in a sheer Giambattista Valli dress for the magazine -- may not be doing red carpets any more, but she would like to expand her social media presence. "I want to be [on Snapchat]. I don't know how to use it," she admits. "I feel like I'll be an old lady that's too held back, because I don't keep up with it."
WATCH: Miley Cyrus and Liam Hemsworth Adorably Sing Along to Justin Bieber in the Car
Cyrus adds that she doesn't participate in the latest game, Pokemon Go, though her 26-year-old boyfriend, Liam Hemsworth, is obsessed with it. "[This morning] Liam woke up and tried to go to the car wash because it was a -- what do you call it? -- PokeSpot," she quips. "Like, 'Got to go find them and catch them all! Ahh!'"
Cyrus also opens up about her friendship with fellow pop star Britney Spears. "She's a little distant in her world," "The Voice" mentor says. "I just want Britney to be happy. Every time she puts out new music, I'm like, 'Is that what she wants to be doing? Or does she just want to chill?' She's looking so good right now, and looking happy."
EXCLUSIVE: Miley Cyrus Gushes Over 'Real,' 'Authentic,' 'Genuine' Experience Coaching on 'The Voice'