Mila Kunis Forced to Work at Drug Store Even When She Was Famous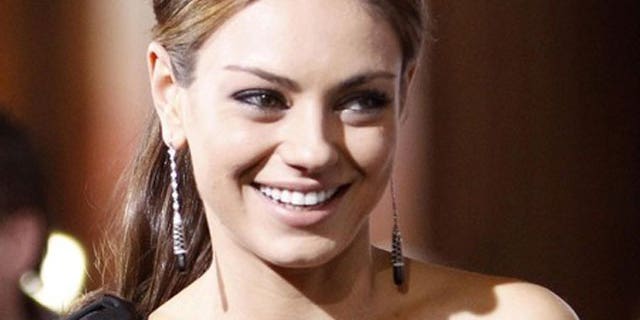 LOS ANGELES – She may be one of the most in-demand stars in Hollywood, but actress Mila Kunis says her mother kept her humble by forcing her to work a part-time retail gig – even when she was starring alongside Ashton Kutcher, Topher Grace and Wilmer Valderrama in "That '70's Show."
"My mother made me work at Rite-Aid, because my parents work full-time. I worked at '70's' on Laurel & Ventura and I couldn't drive because I wasn't sixteen yet, so my mother would come on her lunch break and pick me up from work," Kunis told Tarts while promoting her latest flick, the post-apocalyptic tale "The Book of Eli." "But she didn't have time to drop me off back home, so I would have to go to work with her, and what did I do for six hours? My mother would put me behind the photo or ice cream counter and made me work."
And despite the glitz and glam that can often seduce young stars, Kunis always had her feet firmly on the ground.
"My parents did a fantastic job raising me," she said. "I cannot even begin to explain the stuff they made me do – they took my keys away, there is so much there. My parents really made me have a regular life."
Perhaps that's why Kunis has managed to keep herself DUI and sex-tape free…
But even in her not-so-regular life as a film star, the 26-year-old has had to deal with some harsh realities and has spent the last few months battling injury after injury, thanks to the heavy training regime that comes with playing a ballerina in "Black Swan" alongside the very skilled Natalie Portman.
"I've dislocated my shoulder," Kunis said when we asked how her body was holding up. "But Natalie is doing fantastic because she's been dancing for a little bit longer than I have."