Michelle Rodriguez, promoting 'Milton's Secret,' laments 'lack of spirituality' in world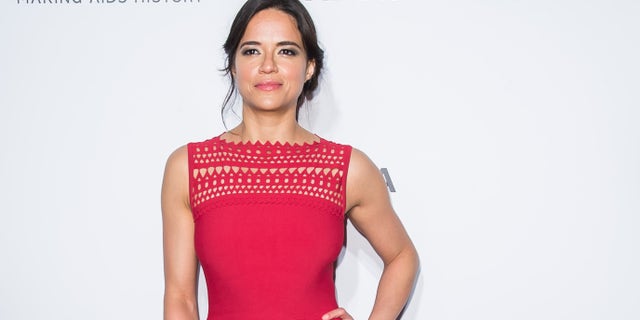 NEWYou can now listen to Fox News articles!
Michelle Rodriguez believes there is a lack of spirituality in the world that could be a detriment to young people.
The actress, promoting her new film, "Milton's Secret," told the Associated Press in a recent interview that she used to meet spiritual people more often while she was going up – but now, in general, people are less in touch with that side of themselves.
"There are many variables," she said. "I mean, I could hang out in Tibet, and I would surrounded by it. It's all relative."
Rodriguez told the wire service that she feels happy that she had "some sort of religious background" growing up that helped her tap into a different world. But that can't be said about children today.
"I think mythology is really powerful. I think that archetypes exist and they resonated with me growing up and they gave me an ethnical, moral backbone," Rodriguez said. "I think kids growing up in this scientific, rational era when everything needs evidence, and everything has to be materialized and proved is to their own detriment, because to have just super-heroes as your mythological moral backbone, I think, is pathetic and sad."
She added, "There is just this plethora of symbolism left throughout history … There is just so much beautiful stuff out there."
"Milton's Secret" is the film adaptation of Eckhart Tolle's and Robert S. Freidman's 2008 children's book of the same name. The 38-year-old actress plays a schoolteacher who helps lift the spirit of a young boy who is the target of bullying by classmates.
"[Director] Barnet Bain, guys like him, they don't come along every day, and people who understand the power of mythology at that level, you don't find them very often," Rodriguez said. "There are not a lot of people who understand the other side of things, the energetic side of things."
Like us on Facebook
Follow us on Twitter & Instagram