Michelle Rodriguez is not an easy woman to date: 'I'm a lone wolf'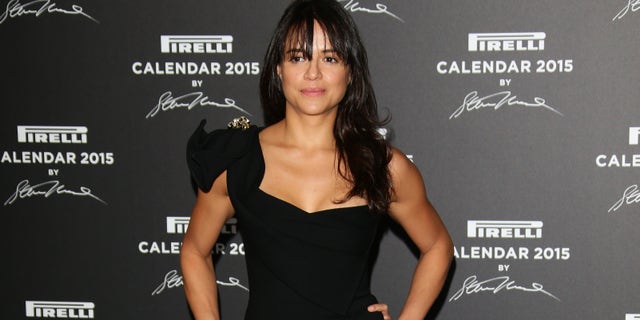 NEWYou can now listen to Fox News articles!
Michelle Rodriguez admitted that she has an inability to sustain a long-term relationship.
"I'm a lone wolf," the 36-year-old actress told Interview magazine. "I run by myself on most things. I've got lots of really great friends, but the thought of being in a long-lasting relationship? Psh, I couldn't last more than six months with somebody."
Rodriguez's love life has spread on the Internet like wildfire in the past – especially during her whirlwind relationships with supermodel Cara Delevingne and actor Zac Efron.
The "Fast & Furious" star, who identifies as bisexual, said that although she cannot sustain a long-term relationship, it doesn't mean a family down the line is out of the question. She said she will use a surrogate.
"I just want that unconditional love, the kind you get with a family member," Rodriguez said. "You might get lucky enough to find that unconditional love in a friend or a lover, but it's very rare. So if I ever have a kid, it'd be so that I could look in those eyes and know that this child is a piece of me and will love me the same way I love [him or her], but I think that's selfish of me."
The Dominican-American actress, who appears in the upcoming "Furious 7," revealed she does feel the pressure of being a Latina in Hollywood and what it means.
People don't like talking about it, but if you're Spanish, you feel a weight. I don't have much history—I've got Rosie Perez, Jennifer Lopez, Rita Moreno. That's it. That's the history of Latin women in Hollywood, really. I'm like, "Well, damn, that means that I have to carry a flag," she said.
"I don't have the freedom to just do anything, because I have the political weight of having this last name and my heritage. It's not like I've transcended, Will Smith-style. It takes a lot to pull that off, to cross over, and transcend."
Like us on Facebook
Follow us on Twitter & Instagram