Michelle Rodriguez, Zac Efron Call It Quits - Summer Fun Is Done For Odd Couple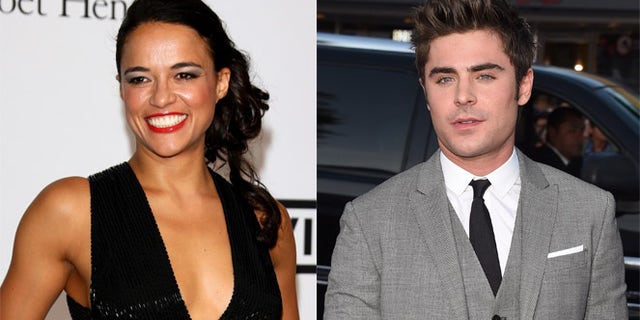 Summer loving – it happened so fast for actors Michelle Rodriguez and Zac Efron, who have reportedly ended their surprising relationship.
The couple, who spent much of their time kissing, dancing and basking in the sun in various exotic locations this summer, have parted ways. According to several reports, it was a mutual decision by the somewhat odd couple.
"It had been a casual hookup for Zac and Michelle. They were having fun," a source told E! News. "She is such a great person, and he naturally gravitated towards that. They saw comfort in each other and connected on their experiences in rehab and were really good for each other."
The 33-year-old "Fast and Furious" actress and Efron, 26, were first spotted kissing while over the Fourth of July holiday in Sardinia, Italy, with entrepreneur Gianluca Vacchi.
After that, Rodriguez and Efron returned to the U.S., where he was spotted leaving her Los Angeles home, according to Us Weekly.
They returned to Europe for a whirlwind romance in Ibiza, Spain, in early August, where they kept each other company during various parties that they attended.
But like all things summer, it had to come to an end.
Efron was sighted on multiple recent occasions in L.A., while Rodriguez was reportedly spotted with gal pal Cara Delevingne in New York.
The actress and the British model had a highly publicized romance earlier this year before Rodriguez had her fling with Efron.
"[Rodriguez and Delevingne] are clearly best friends, and they have never stopped talking to each other," a source told E! News. "Michelle is very mature. She wants everyone to be happy."
Follow us on twitter.com/foxnewslatino
Like us at facebook.com/foxnewslatino