Michelle Rodriguez Says Coming Out As Bisexual Did Not Really Change Her Life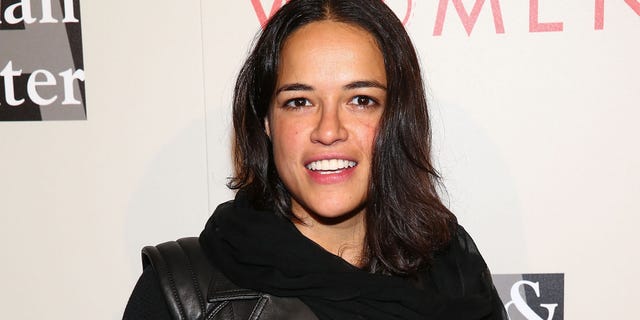 It's been more than seven months since actress Michelle Rodriguez addressed the rumors of her sexuality – coming out as bisexual in an interview.
While she has been spotted several times with gal-pal and rumored girlfriend model Cara Delevingne, the 35-year-old actress has kept mostly mum about coming out.
In a recent interview with Gay Star News at an event benefiting the Los Angeles Gay & Lesbian Center, the "Fast & Furious" actress said her life has not really changed since publicly – and quite casually – confirming that she is bisexual.
"It's cool man, I mean, whatever," she said. "I'm not big on people's opinions, you know? Unless it's somebody I really respect. I don't care what people out there have to say."
She added: "But I do realize the importance of having the bravery to live as who you are and I feel like a lot of people don't have that bravery. Maybe by me opening my big fat mouth like I usually do and stepping up and owning who I am, maybe it might inspire somebody else to do the same."
Rodriguez was the celebrity DJ at the after-party for the annual "An Evening With Women" event at the Beverly Hilton Hotel organized by fellow Latina rocker Linda Perry.
"Linda hit me up and told me what she's been doing for a whole bunch of years and I wanted to come check it out," she said.
Rodriguez came out as bisexual in a late September interview with Entertainment Weekly in which she said "I've gone both ways."
"I do as I please," she said. "I am too f*** curious to sit here and not try when I can. Men are intriguing. So are chicks."
Follow us on twitter.com/foxnewslatino
Like us at facebook.com/foxnewslatino