Miami Music Festival 'Soulfrito' Mixes Up Latin, Pop, Hip Hop Flavors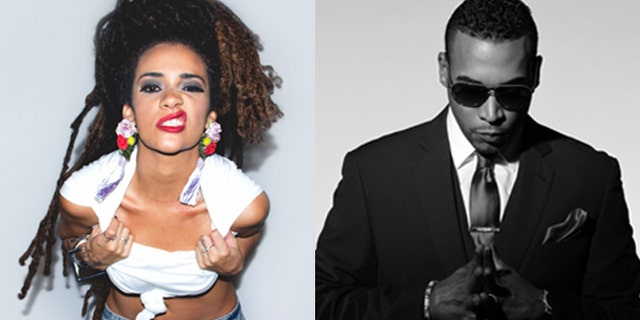 NEWYou can now listen to Fox News articles!
Miami, Fla. – It may sound like the seasoning that your abuela added to her arroz con pollo when you were a child, but Soulfrito (emphasis on the "soul") is the booming musical heartbeat of the 305—Miami's annual urban music festival that has helped launch the career of several South Florida artists, including one Cuban-American hip-hop artist in particular.
"In 2002, Soulfrito was the first to provide a music platform for artists like Pitbull," the festival's founder, Melissa Giles, said in a statement about the most famous Magic City music icon since Gloria Estefan.
Giles, who started the event at the ripe old age of 18, says it was an effort to showcase the diversity of music from her generation of Latinos—a big-tent-style event that presents everything from reggaeton to rap to Latin pop.
"What was going through my mind is that being an Americanized Latina in Miami, you don't live exclusively in a Latin world, " Giles said in an interview with the Miami New Times earlier this month. "You don't just listen to Spanish music all day. At the time, there was no platform for bridging the cultures. So I built one. But a lot of people said it would never work to put so-called 'urban' and 'Latin' music on the same stage."
Giles also pointed to the multicultural nature of the city as a crucial reason for the festival's success.
"Miami has become one of the fastest growing international markets in the world, and the popular American Latino movement it represents has migrated overseas into countries that are now exposed to [our] music and culture." Giles said. "Miami has allowed Soulfrito to become a truly international destination event."
The Feb. 22nd event will offer a mix of music from Latin, urban, hip-hop, pop and electronic dance music. The Saturday lineup at Sun Life Stadium includes rappers Nas and Busta Rhymes, and Don Omar, the Latin pop star who won Best Urban Music Album at the 2012 Latin Grammys.
"The root word of Soulfrito is sofrito," Giles told the Miami New Times, "which is how you spice and add seasoning to your food. It's a mixture of things that … make everything taste better."