Meryl Streep Becomes Margaret Thatcher for 'The Iron Lady': Most Amazing Celeb Biopic Transformation?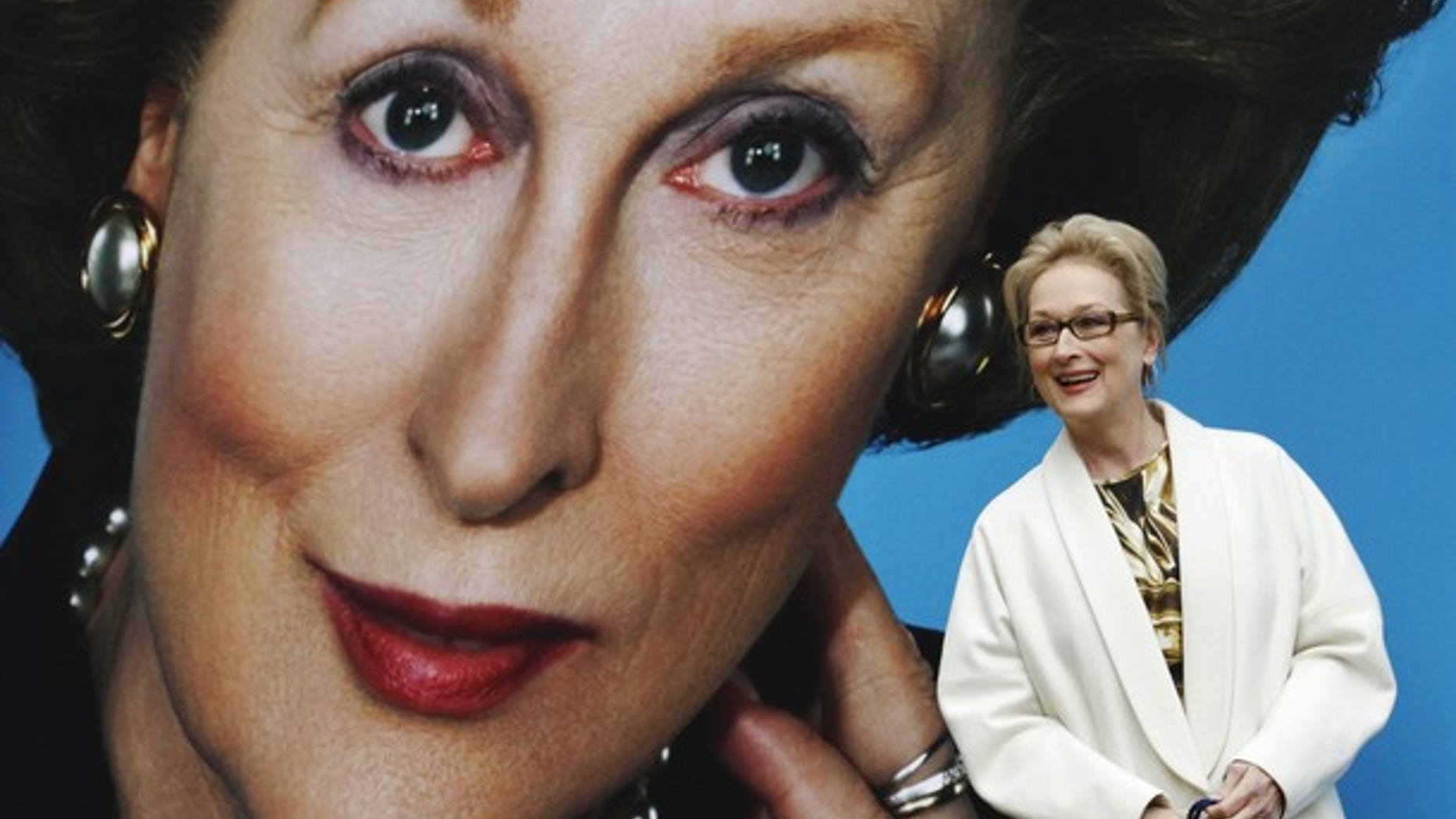 Meryl Streep pretty much gets an Oscar nomination just for waking up in the morning. And it looks like she's set to do it again playing Margaret Thatcher in "The Iron Lady."
In early reviews, U.K. critics are loving 62-year-old Streep's performance as the controversial former British prime minister. The Guardian's Xan Brooks said Streep's performance "is astonishing and all but flawless" -- but adds that Streep "is the one great weapon of this often silly and suspect picture." The U.S. release of the film was recently pushed back a couple of weeks to Dec. 30, which also got tongues wagging about how good it is.
SODAHEAD SLIDESHOW: See the best celebrity biopic transformations. 
Nevertheless, Streep should come away from awards season with her usual well-deserved Oscar nod. So should Michelle Williams, who has critics raving about her performance as Marilyn Monroe in "My Week with Marilyn." Leonardo DiCaprio is also earning praise for playing an aging, sexually repressed J. Edgar Hoover in "J. Edgar." 
PHOTOS: See the latest celebrity pictures to hit the Internet.
From Streep to Williams to such legends as Robert De Niro in "Raging Bull," let us know: Which celeb had the most amazing biopic transformation?