Melanie Griffin and Antonio Banderas reportedly drifting apart 'for years'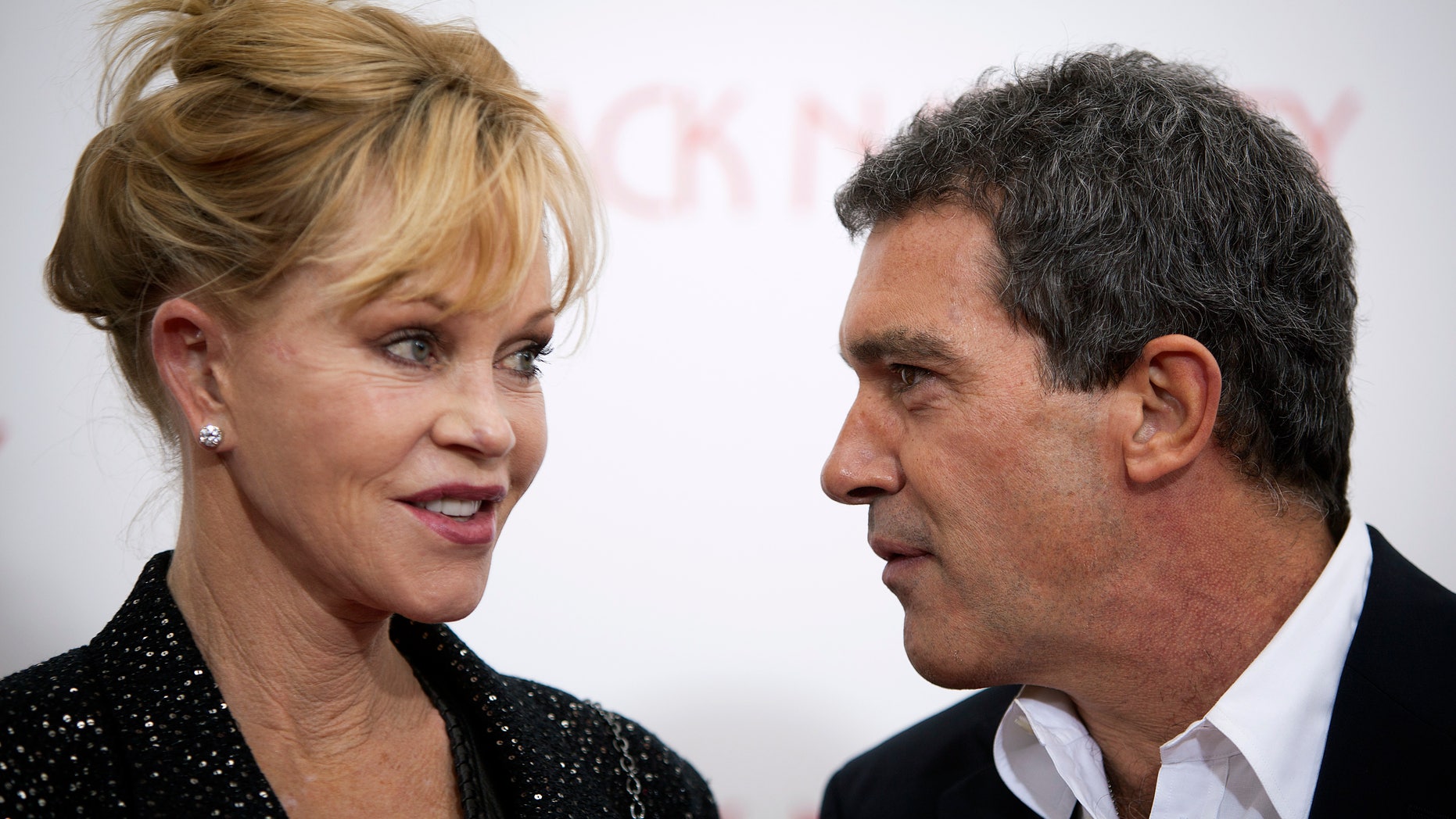 Melanie Griffith and Antonio Banderas are ending their 18-year marriage after drifting apart over the last few years, multiple sources tell The New York Post.
Griffith, 56, filed for divorce from Banderas, 53, on Friday in Los Angeles Superior Court, citing irreconcilable differences.
The couple said in a statement: "We have thoughtfully and consensually decided to finalize our almost-20-year marriage in a loving and friendly manner, honoring and respecting each other, our family and friends and the beautiful time we have spent together."
Griffith looked painfully thin attending a private American Film Institute tribute ceremony in Hollywood honoring Jane Fonda on Thursday. She is seeking spousal support from Banderas and physical custody of their 17-year-old daughter, Stella.

On Friday, there was a lot of speculation over the end of what was believed to be one of Hollywood's most successful and enduring marriages.
One source tells the newspaper, "Melanie and Antonio have had issues for a long time. They used to be so affectionate with each other, but more recently they've been drifting apart."

Another source added, "There's been an arrangement in their marriage, for some time, to stay together despite their problems, because of the children and his Catholic religious beliefs. They have worked hard to keep this split as amicable as possible."
The couple denied rumors of marital problems two years ago after Banderas was photographed dancing with Bollywood actress Mallika Sherawat at the Cannes Film Festival, and Griffith was seen shortly afterward without her wedding ring.
This was Griffin's fourth marriage. She was married twice to actor Don Johnson, with whom she has a 24-year-old daughter, Dakota, who will be seen this summer in the film adaption of "Fifty Shades of Grey." Banderas was married previously to Spanish actress Ana Leza.