Mel Gibson Files Restraining Order Against Baby Mama Oksana Grigorieva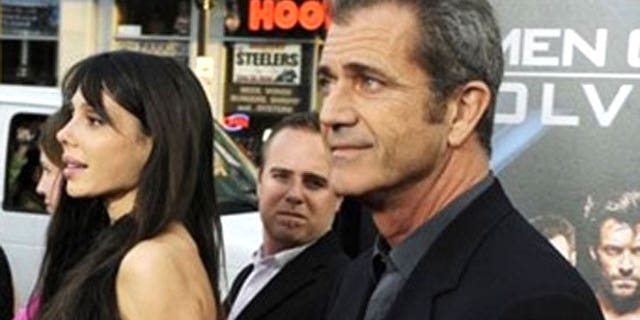 Oscar winner Mel Gibson has filed for a restraining order against his ex-girlfiriend and mother of his seven-month-old daughter, People magazine reported Friday.
The Australian actor, 54, broke up with Russian musician Oksana Grigorieva, 40, in April after the couple had been together about a year.
At the time of the split a friend of the couple told People they intended to raise their daughter, Lucia, together, but the relationship has become strained since then.
PHOTOS: Mel Gibson's Baby Mama Oksana Grioreiva.
Legal documents were filed Thursday in the Los Angeles Superior Court.
RadarOnline reported that the case is sealed, which means that documents cannot be released to the public, but that sources told the gossip website there are three key issues in the case, along with Gibson's access to his daughter.
Gibson filed a temporary restraining order, a notice about a forthcoming court hearing and a notice of visitation rights and child custody, RadarOnline reported.
In April of last year, Gibson's wife Robyn filed for divorce after 30 years of marriage.
Gibson, who is in Texas filming scenes for another movie tentatively titled "How I Spent My Summer Vacation" has seven children -- six sons and a daughter -- in addition to Lucia.