Meghan Markle: What you need to know about Prince Harry's fiancée
Kensington Palace announced on Nov. 27 that Prince Harry and actress Meghan Markle were engaged. The two are set to marry in spring of 2018.
Markle is an accomplished actress on the hit legal drama "Suits," but it wasn't until she started dating Prince Harry that she became one of the most famous women in the world. Here is the go-to-guide for what you need to know about the potential new royal princess.
Where's she from?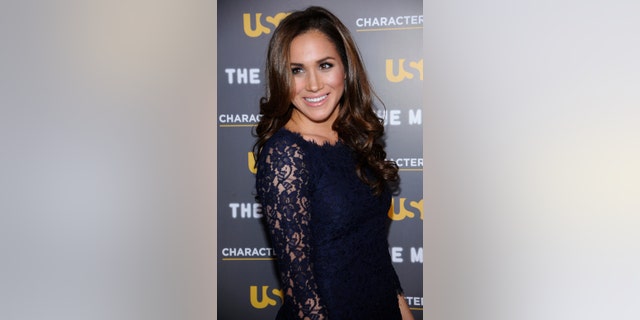 The 36-year-old was born in Los Angeles, California. Her father, Tom Markle, was a lighting director who worked on shows like "Married…with Children. Her mother, Doria Ragland, worked as a social worker. The "Suits" actress wrote an essay about growing up biracial for Elle Magazine in 2016.  "My dad is Caucasian and my mom is African American. I'm half black and half white…To describe something as being black and white means it is clearly defined. Yet when your ethnicity is black and white, the dichotomy is not that clear. In fact, it creates a grey area. Being biracial paints a blurred line that is equal parts staggering and illuminating."
What's her family like?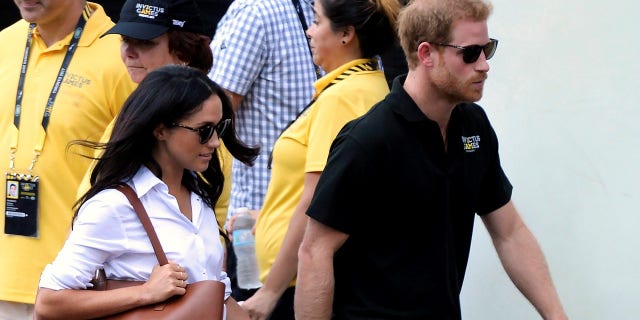 Her parents divorced when she was 6 years old. The former blogger has half-siblings, Thomas Markle, Jr, and an estranged sister, Samantha Grant, who is reportedly shopping around a tell-all memoir about growing up with Markle. The book proposal includes a scathing assessment of the Hollywood star. "Hollywood has changed her. I think her ambition is to become a princess… The truth would kill her relationship with Prince Harry," Grant wrote.
Who was her first husband?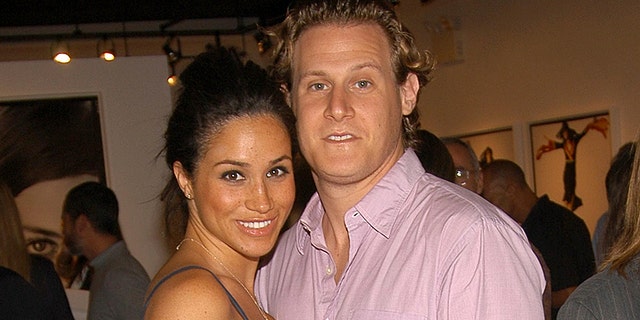 Prior to becoming the prince's main squeeze, Markle was married. Her ex-husband, Trevor Engelson, who she was married to for two years, is working on an untitled sitcom. The synopsis, according to Deadline.com is: "Divorce is hard. Sharing custody is harder. Sharing custody with the British Royal family when your wife marries a prince, in the unforgiving spotlight of London's tabloid media, is next level." Markle and Engelson did not have children together.
How has she hinted at the Royal relationship?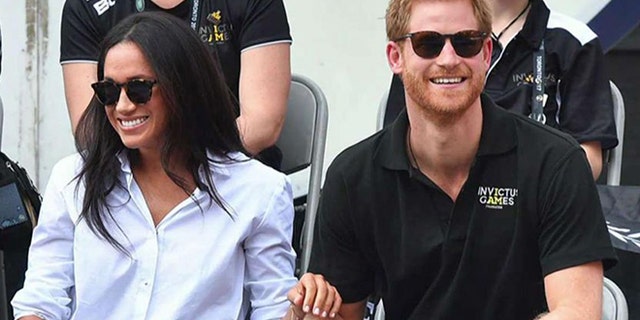 Markle became one of the world's most intriguing people when rumors swirled she was Prince Harry's latest girlfriend on October 31st, 2016.  The actress posted a picture on that day, showing two bananas sleeping side-by-side, which many believed was her way of confirming the rumors.
The Los Angeles native's life was turned upside down with the media frenzy, and the Royal Communications Secretary issued a statement on behalf of Prince Harry in November 2016 confirming the relationship and requesting the media respect Harry's girlfriend's privacy.
What has she said about Harry?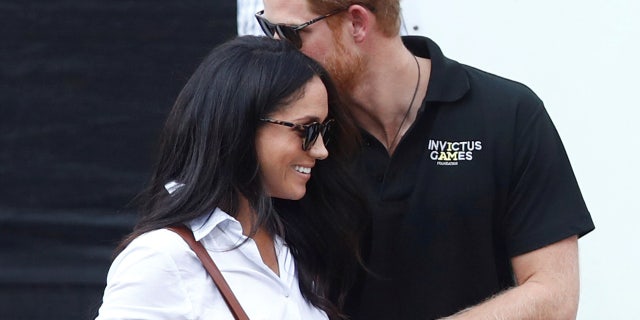 Markle spoke about the royal romance for the first time with a sit down interview in October 2017 with Vanity Fair titled, "Meghan Markle, Wild About Harry!"  In the piece, she declared, "We're a couple. We're in love. I'm sure there will be a time when we will have to come forward and present ourselves and have stories to tell, but I hope what people will understand is that this is our time. This is for us. It's part of what makes it so special, that it's just ours. But we're happy. Personally, I love a great love story."
The Vanity Fair cover story was met with criticism from fellow actress and pal Priyanka Chopra, who wasn't happy with the headline. She told Entertainment Tonight, "I mean, she's on the cover of Vanity Fair. It would have been nice to write about her not just her boyfriend. I'm just saying. I mean, she's an actor, she's an activist, she's a philanthropist. I mean, she does so much more. It's just a little sexist."
Last month, gossip mags reported that Prince Harry visited Markle on the set of her longtime USA series, "Suits," in Toronto. The couple made their first official public appearance together at the Invictus games in Toronto.  Prince Harry told a cycling competitor that his lady is "loving" the games.