Megadeth lead singer asks for help in finding missing mother-in-law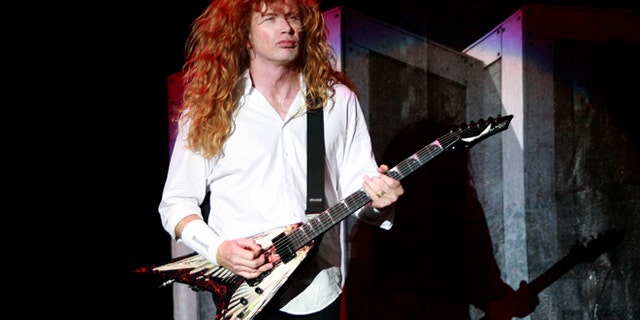 The lead singer of metal band Megadeth is asking the public for help in finding his mother-in-law, who has Alzheimer's disease and was last seen Oct. 4, The San Diego Union-Tribune reported.
Sally Estabrook, 75, was last seen Saturday at the Pinezanita RV Park and Campgrounds on Highway 79 in Julian, Calif., about 60 miles east of downtown San Diego.
Estabrook's husband took a shower on Oct. 4 and when he returned, Estabrook was gone, NBC San Diego reported, citing detectives.
[pullquote]
"We need your help," Megadeth frontman Dave Mustaine pleaded as he sat with his wife, Pam, at a news conference at the Sheriff's Department headquarters Friday.
Search-and-rescue teams from four counties and the U.S. Border Patrol fanned out Tuesday in an area near state Route 79 to look for Estabrook.
Sheriff's officials are asking nearby business owners to look through surveillance footage.
Pam Mustaine told the paper that her mother could be traveling with homeless people, and asked residents in surrounding areas to check their properties for any signs of her mother.
She said her mother could also be near freeway ramps, in fast food restaurants, hospitals or shelters.
"She may look like a homeless person at this point," Pam Mustaine said.
Estabrook, who lives in Fallbrook and has suffered from Alzheimer's for several years, is reportedly verbal but non-communicative.
In a post on his Twitter account last week, the metal singer and guitarist asked people to "please send good thoughts to Pam, and prayers from those of you who pray."
Anyone with information is asked to call 911.
The Associated Press contributed to this report.