Martha Stewart: More than 'small little houses' hit by Sandy -- 'expensive buildings,' too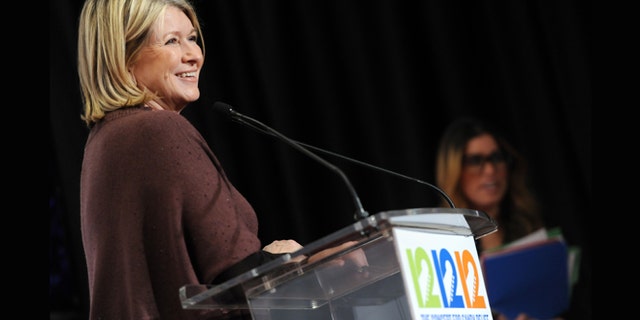 NEW YORK – Domestic diva Martha Stewart was at Madison Square Garden in New York City on Wednesday lending her help on the celebrity phone bank, taking calls from donors during the star-studded 121212 benefit concert for the victims of Hurricane Sandy. But she raised eyebrows backstage when she seemed to send a shout-out to her well-off friends affected by Sandy, as opposed to some of the lower income victims of the devastating November storm.
"I know many many people who suffered terribly from the storm and many people still have not even spoken out," Stewart explained to reporters. "I have lots of friends, including my daughter's building that was very badly damaged."
"People are out of their homes for six to eight months downtown in expensive buildings," she continued. "I'm not talking about, you know, just small little houses, these are expensive buildings."
"So it is very widespread, and what's happened out on Long Island, New Jersey, Staten Island is horrible, but its nature."
Stewart also said she was feeling better after a post-Thanksgiving bout of salmonella poisoning.