Marie Osmond Doesn't Regret Turning Down 'Grease,' Is Rooting for Donny on 'DWTS'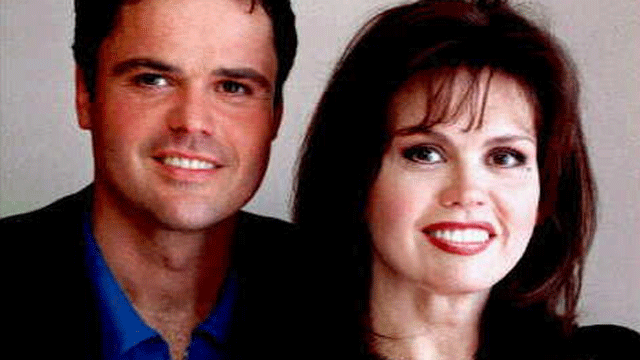 Did Marie Osmond make the biggest mistake of her life when she turned down the role of Sandy in the hit 1978 movie musical "Grease"?
"Initially the script came to me, and the script was much edgier then what Olivia (Newton-John) came up with. But I was at a place in my life where I wanted to have children and I didn't like the fact that the girl had to turn bad to get the guy. I think the guy has to work hard to get the girl, that's what I believe," Osmond told Tarts while launching her new lifestyle collection, which includes fabric bags, home décor, tabletop and jewelry.
"I don't think we're the ones that need to change," Osmond continued. I think women's hearts – that divine feminine within us – God gave us that to know what's right and wrong, to perceive the needs of a child, we know and so I learned to respect that or not dismiss it."
Osmond credits her strong morals and values for keeping her together despite the Hollywood temptations for a rising starlet.
"The biggest thing for me was that I had a great support system, my mother and father said that truth wins out in the long run," she said. "People change, truth doesn't. Hold on to what's truth. That has helped me a lot, and learn to laugh," she added.
"That's something I learned maybe more than my brothers. Being a woman you're going to go through things, you be honest and ethical and have a great time and that's made a huge difference for me."
Osmond does feel that Los Angeles has come along way in terms of gender equality since she kicked off her career.
"When I started in the 70's I don't think women were treated equally," Osmond said. "I grew up with eight brothers and I was the only girl, I grew up with great male role models. My problem is I just assumed every man was like my brothers and that's not the case."
On the note of brothers, Marie is certainly rooting for Donny Osmond to take home the coveted crown in the current season of DWTS.
"I know Donny would like to win, but this is what I told him," she said. "'Donny, I would really love you to win it. You're older than me, you're a grandpa, but the girls dance harder.' We do the splits, we put our legs up on the guy, we do fifteen spins into flying death drops… I hope he wins, he is so competitive. It would be good for him."