Mariah Carey reportedly shuts down settlement talks with ex-fiancé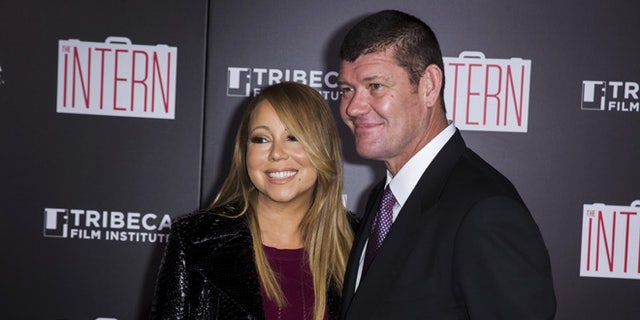 Mariah Carey didn't even tie the knot with billionaire James Packer, but their split is already messier than most divorces.
The diva has reportedly shut down settlement negotiations with her ex-fiancé, accusing Packer of being a "lying opportunist" and threatening him with a lawsuit, according to TMZ.
Carey is demanding $50 million from Packer, citing that he caused such distress that the singer had to cancel the South American leg of her current tour.
But the tour cancellation was due to poor ticket sales, a Packer source told TMZ.
Packer argues he doesn't owe Carey a dime, as they were never married.
The couple split in October after less than a year of dating, with Carey's forthcoming E! show "Mariah's World" and Packer's ties to Scientology cited as reasons. The feud reached new heights during their prenup negotiation, which Carey felt treated her like a "gold digger."
Click here to read more in the New York Post.