Madonna accepts damages from British publisher for article about twin daughters' adoption
Madonna accepted damages Thursday from a British publisher that posted an article about her adopted twin daughters, a story the pop superstar's lawyer called a "serious invasion of privacy."
Madonna sued Associated Newspapers over a January story giving details of her adoption of 4-year-old twins Stella and Estere from Malawi. The story ran in Mail Online, a media company owned by Associated Newspapers.
JOHN MELLENCAMP, MEG RYAN REPORTEDLY BACK TOGETHER
Jenny Afia, the "Vogue" singer's lawyer, told a judge in London that the article, which was published while the adoption was underway in January, could have "threatened the integrity and/or outcome of the adoption process which would have potentially life-changing implications for the girls."
"The Mail Online published it at a time when, as the journalist ought to have appreciated, Madonna would be powerless to protect the girls from harm," Afia said.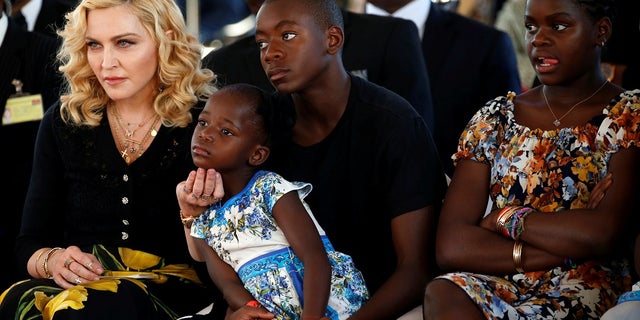 The article mentioned the girls' ages, names and race. It also included the name of the Malawi orphanage the girls lived.
The Mail Online argued Madonna had posted information about the children on social media.
A spokesperson for the publisher told Fox News in part, "Madonna had herself published photographs on her Instagram account of her family taking a particular interest in the girls, together with their names and location during the course of the adoption process. This information was thereby in the public domain... and it is surprising that she did not consider that this global publication to many millions of her followers was in any way objectionable or would place the girls in any jeopardy, by contrast to our publication."
FRAN DRESCHER RECALLS CANCER DIAGNOSIS: 'DON'T TRUST ANYBODY WITH YOUR LIFE'
Still, the publisher agreed to pay Madonna's legal costs and undisclosed damages. Afia said Madonna would donate the damages to a pediatric hospital in Malawi.
Madonna was not at London's High Court for the hearing.
"She is pleased that at least some good can come out of the situation," Afia said.
The Associated Press contributed to this report.