Luke Bryan photographed drinking and driving but he didn't break any laws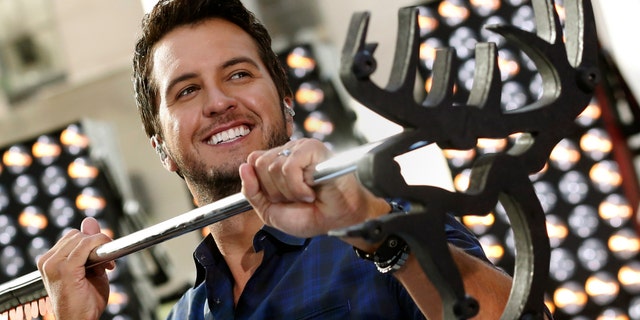 Photos have surfaced of Luke Bryan chugging a beer while driving his truck back in July but cops say that's fine. As seen on TMZ the 37-year-old country crooner is wearing a backwards baseball hat, shades, downing a cold one looking pretty relaxed. And the Knoxville Police Department confirm he didn't break any laws.
That's because the "That's My Kind of Night" singer was tooling around on his private ranch in Tennessee and it's perfectly legal to drink and drive on private property in The Volunteer State.
Ironically Bryan's latest single is "Drink a Beer." He told Radio.com, according to AceShowbiz.com that the song is "something that everybody can connect with, because so many people out there have lost somebody. And their connection with them was, they used to have a beer in a bar with them, or have a beer anywhere with them. Drinking a beer with a friend is a huge connection, and that song (brings) all those emotions together."
Click here to read more at TMZ.com