'Little House on the Prairie' cast recall working with Michael Landon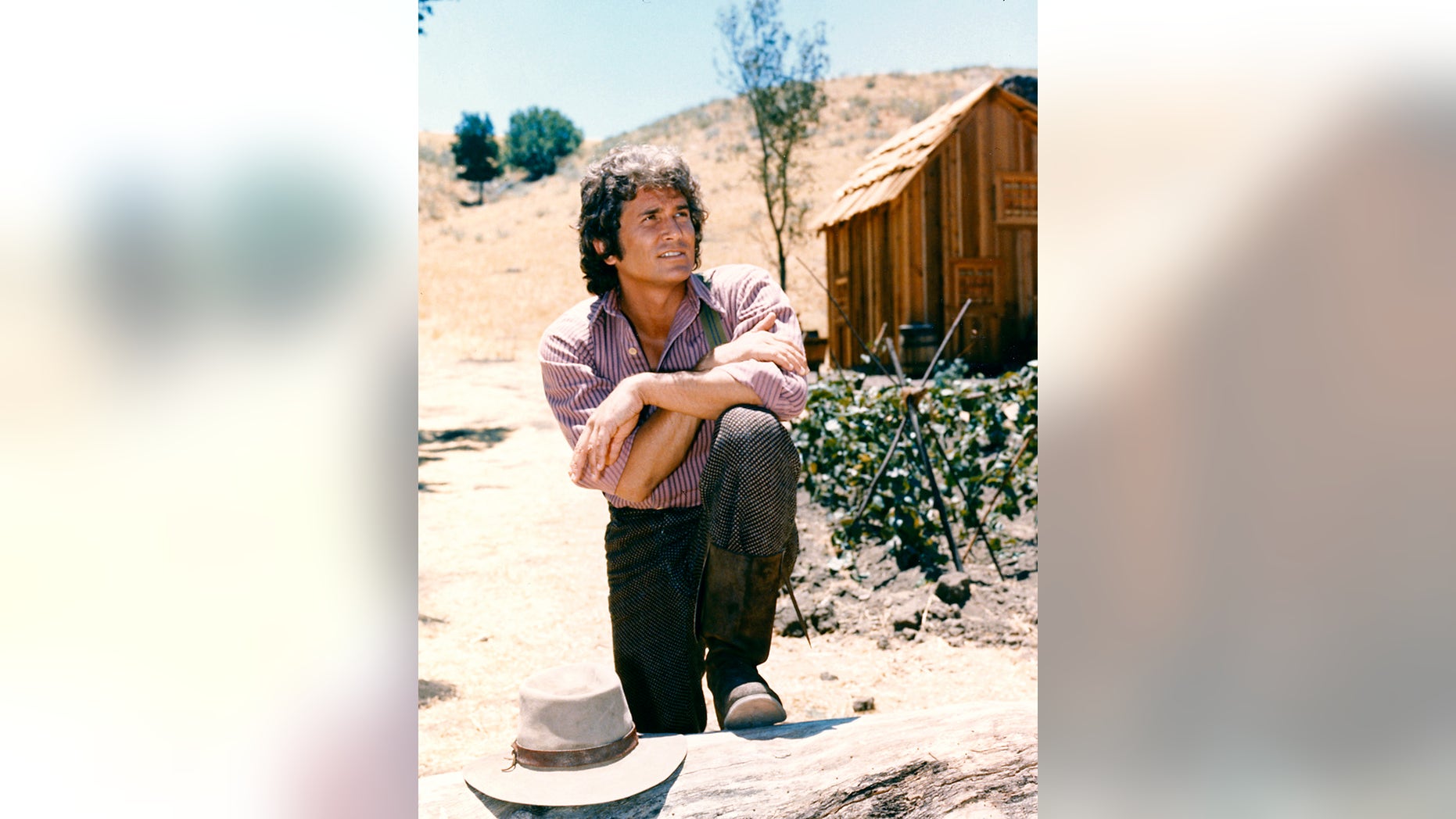 It's been 43 years since the Western drama "Little House on the Prairie" made its grand debut on television — and its stars still insist they're like family.
The series, which starred Michael Landon and Melissa Gilbert, among others, ran until 1983.
"There was no real cast drama because Michael [Landon] would not allow it," said Alison Arngrim, who played "nasty Nellie," to Closer Weekly Friday. "I think we are the only cast that never had any arrests!"
FLASHBACK: JIM CARREY TAKES ET TO LEGENDARY COMEDY CLUB
The 55-year-old also added, "[Michael] knew exactly what he wanted with every shot and every scene."
Landon's widow Cindy confirmed the claim.
"If you watch 'Little House,' truly it was like watching Michael," she said. "The love that he had for his family, the type of person he was – it was all apparent."
Rachel Greenbush, who starred as Carrie Ingalls alongside twin sister Sidney, also had fond memories of working with Landon.
"For all the kids' birthdays, he would have a cake made and throw a little party," she recalled. "When it was time to work, you had to be focused."
And while Landon expected hard work from everyone involved in the beloved show, he wasn't afraid to get out of character to many anyone smile. Greenbush revealed he "was a big practical joker."
"We used to go with Melissa [Gilbert] to catch frogs in the creek," she said. "We would bring them back to Michael, and then he would put them in his mouth and walk up to people, open his mouth and the frog would jump out! People would freak out!"
But that wasn't the only surprise the cast would encounter. The publication added that when production moved from Paramount Studios to MGM in the late '70s, they made an unlikely discovery.
"They were ripping up the floor of the set, and what Melissa [Gilbert] and I see, lying beneath, was the Yellow Brick Road [from the 1939 'Wizard of Oz' set]!" said Arngrim. "Melissa and I went nuts. We were dancing around, singing the song, pretending to be Dorothy!"
"Little House on the Prairie" would go on to stay in the top 30 ratings for nearly its entire nine-year run. But when it finally came to an end, Landon was eager to go out with a bang.
"He literally strapped dynamite on all those buildings and blew them to smithereens in one take," said Melissa Francis, who played Cassandra Cooper Ingalls.
Landon passed away in 1991 at age 54 from cancer of the liver and pancreas. Arngrim previously told Fox News that "Little House on the Prairie" is currently airing in 140 countries and has kept her busy traveling to make appearances, especially in France where the show has a cult following.
"When the show first stopped back in the '80s, I and a lot of the other actors thought people would stop talking about it… [but] it began rerunning in all the other countries," she explained. "It didn't go away, it only escalated.
"I get recognized more now than I did when the show was running… There was a time in my 20s when I would say I didn't want to be recognized as Nellie forever… but Nellie was a lot of fun to play… Indeed, I thought I'd be sick of it, but now, it just makes me smile."