Lindsay Lohan Facing Three Years in State Prison If Convicted in Jewelry Theft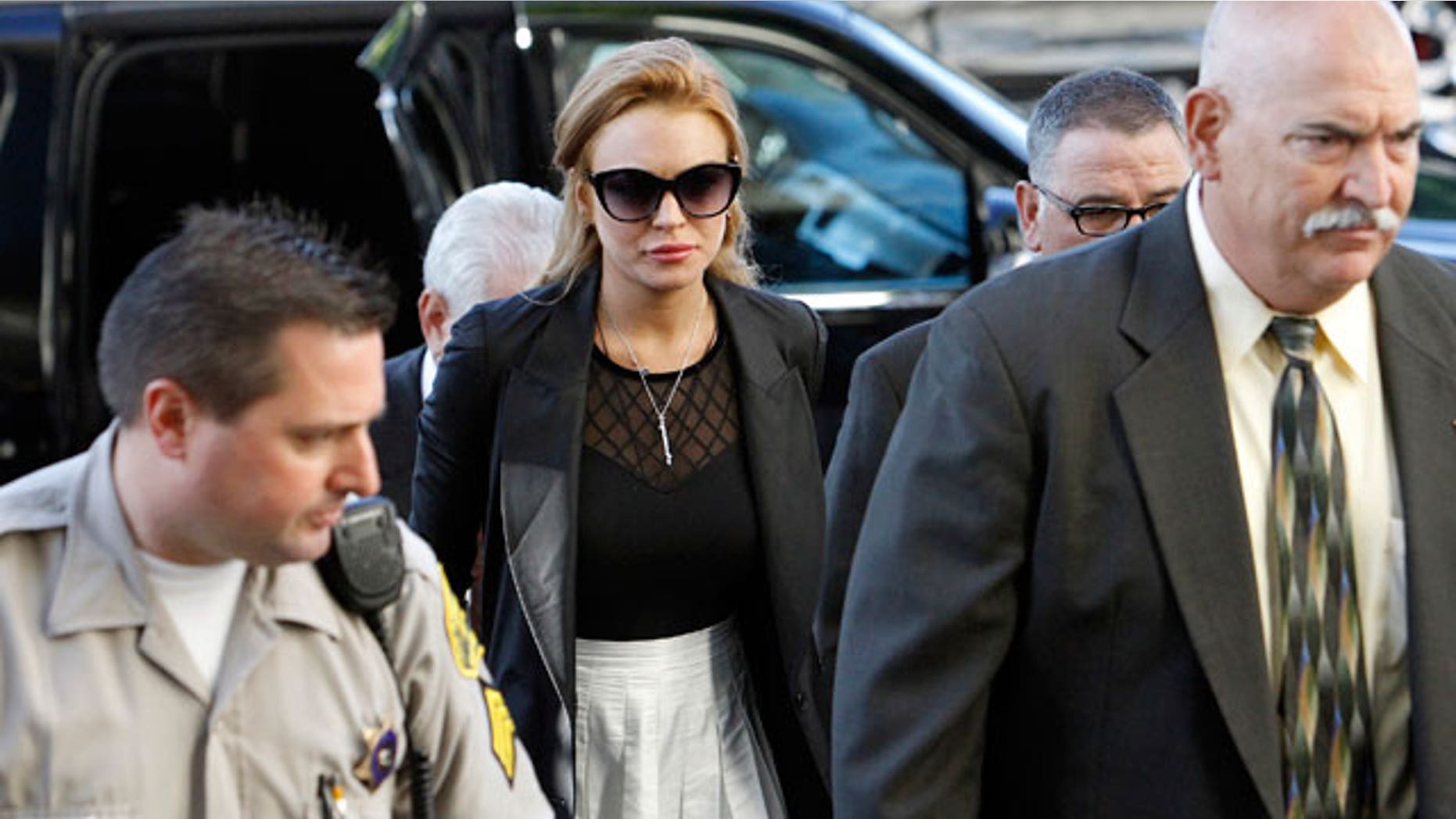 Lindsay Lohan hit headlines (again) last week when she was accused of stealing a $2500 necklace from a Venice boutique, which she claimed she simply borrowed and her stylist forgot to return, but the matter is turning into something much bigger than a mere miscommunication.
Lohan will be charged with felony grand theft as early as next week, according to TMZ, and faces a maximum three years in a state prison if convicted.
Los Angeles Criminal Defense Attorney, Steve Cron, told us she may very well be prosecuted over the incident - although it is hardly likely she would be sentenced to a full three years.
"There is a likelihood. It seems to me that she got caught stealing that necklace and it appears that somebody talked her into returning it a week later and had someone drop it off but it was too little too late. She had already stolen it, so I think she will get prosecuted," Cron surmised. "It's unlikely that she is going to get 3 years in state prison because although she's screwed up repeatedly on probation, but she certainly can get a lot more time in county jail. Judge Fox could give her 6 months for violating probation in Beverly Hills and another judge who hears the case on grand theft could decide to send her for more time in county jail or he could send her to state prison. It's more likely that she is going to go to an extended period in county jail. It wouldn't be 30 or 60 days, it's going to be a substantially longer sentence than that."

However, Lohan's camp is maintaining that she is absolutely innocent.
"We vehemently deny these allegations and, if charges are filed, we will fight them in court, not in the press," Lohan's attorney Shawn Chapman Holley told TMZ in a statement.
Furthermore, sources close to the troubled star told us she still isn't upset by the hoopla and is used to being "taken advantage of" by people and companies for the sake of PR.
"This whole story is crazy. $2500 is tip money to Lindsay, if she wanted the necklace that badly she would have bought it," said our insider. "She's going to get to the bottom of this - it wasn't stolen."
Deidre Behar contributed to this report