Lindsay Lohan Could Get Court Appointed Conservatorship, Experts Say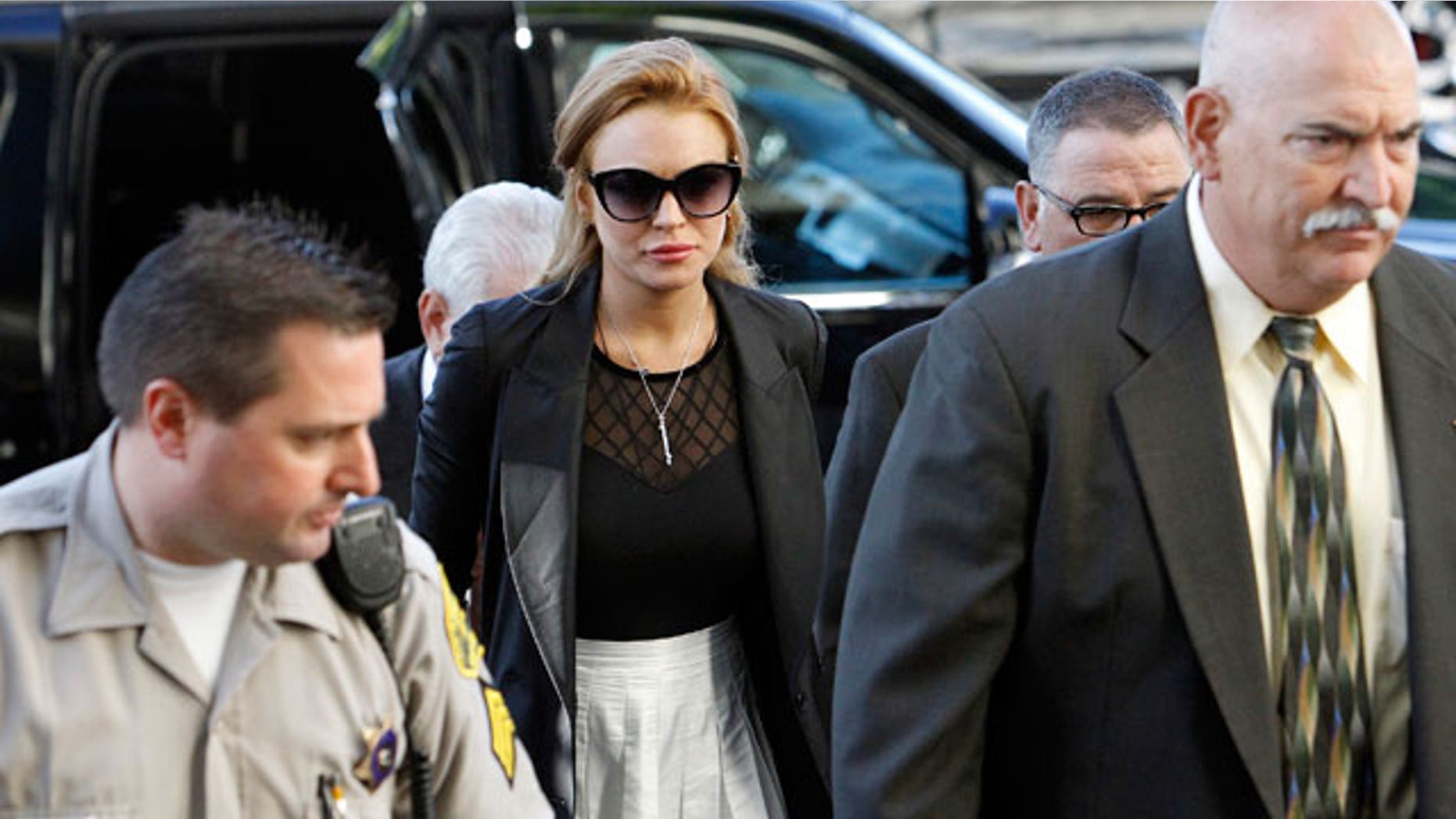 A Los Angeles Superior Court Judge reversed Judge Elden Fox's decision to keep Lindsay Lohan behind bars for a minimum of 30 days after failing two court-ordered drug tests.
But according to Santa Monica criminal defense attorney Steve Cron, being freed on $300,000 bail is simply just delaying the inevitable.
"I am, quite frankly, surprised by the reversed decision, but she will return to court on October 22 and Judge Fox will sentence her right back to jail again," he told Pop Tarts. "But of course, due to prison overcrowding, she will only have to serve a portion of that sentence."
In the meantime, the terms of Lohan's probation remain in place and she will have to continue reporting to her probation officer and undergoing mandatory drug testing. And although the troubled starlet is 24 years old, there is a chance the courts could appoint a third party to act as a legal guardian over her affairs, given her behavior and parenting situation.

According to multiple reports and experts, Lohan's divorced parents, Dina and Michael, may be part of her continual drug and alcohol-related problems. Lohan has on numerous occasions spoken out about her father's alleged abuse and the "hurt" he had caused over the years. And although she and her mom appear to have a close bond, Dina has been heavily criticized for denying that her daughter even has substance-abuse issues.

"Under the California Welfare and Institute Code for Mental Disorders and Chronic Alcoholism, the courts may determine Lindsay unfit to care for herself even though she is an adult," former California prosecutor, Robin Sax, told Pop Tarts. "This would be subject to another court hearing separate to the criminal case, and could be determined from a mental health evaluation made when and if she returns to rehab."

In 2007, Britney Spears was placed under the conservatorship of her father Jamie Spears to manage both her personal and business affairs following a long period of incredibly unruly behavior.

"Like Britney, Lindsay would have to exhibit signs that she is incapable of caring for herself, and I'm not sure if she has reached that point yet," Sax said. "With Britney, she really reached rock bottom – shaved her head, locked herself in a bathroom, and she was doing these types of things not under the influence of drugs and alcohol."

Los Angeles-based criminal defense lawyer and law professor, Jeffrey W. Steinberger, believes Lohan needs someone responsible to legally manage her personal affairs, although the process may take some time.

"What she needs is an emotional conservator, she needs somebody to run the balance in her life and they (the courts) can appoint people to supervise where she is going," he said. "They can probably do that after she does this one more stint in jail."
Steinberger said that Judge Fox, who is currently residing over Lohan's DUI case, is known to be "compassionate," and may begin to look for an appropriate conservator between now and Lohan's Oct. 22 hearing.

"Judge Fox might get all the paperwork together and have motions taken and have the hearings as to whether or not she has the capacity to run her own life. It is really a significant move by courts to take away a person's decision-making abilities, so they have to take this all very seriously. They have to get in psychiatric reports, they have to get probation reports, and they have to do a lot of work on it," he continued.

If Lohan is appointed a conservator, she would be required to report to that particular person instead of a probation officer. The conservator would also handle all her finances, issues regarding court supervision and employment opportunities.

"Lindsay just keeps going into contempt of court, which is a legal issue, and the judge can get irritated at that because she is violating his orders. The other issue is that she cannot control her own life. The first time we heard of this was three years ago with the Santa Monica arrest, and then it went to the Beverly Hills arrest, and she's been in six rehabs and she can't make it
happen," Steinberger added. "So the courts may just do this as a matter of fact because they don't want to waste the prison space, this girl doesn't need the prison space, she needs somebody to watch over her to keep her out of rehab and keep her on a straight line."

Deidre Behar contributed to this report.