Laurie Metcalf on filming the first day of 'The Conners' without Roseanne Barr: 'It was awkward but not'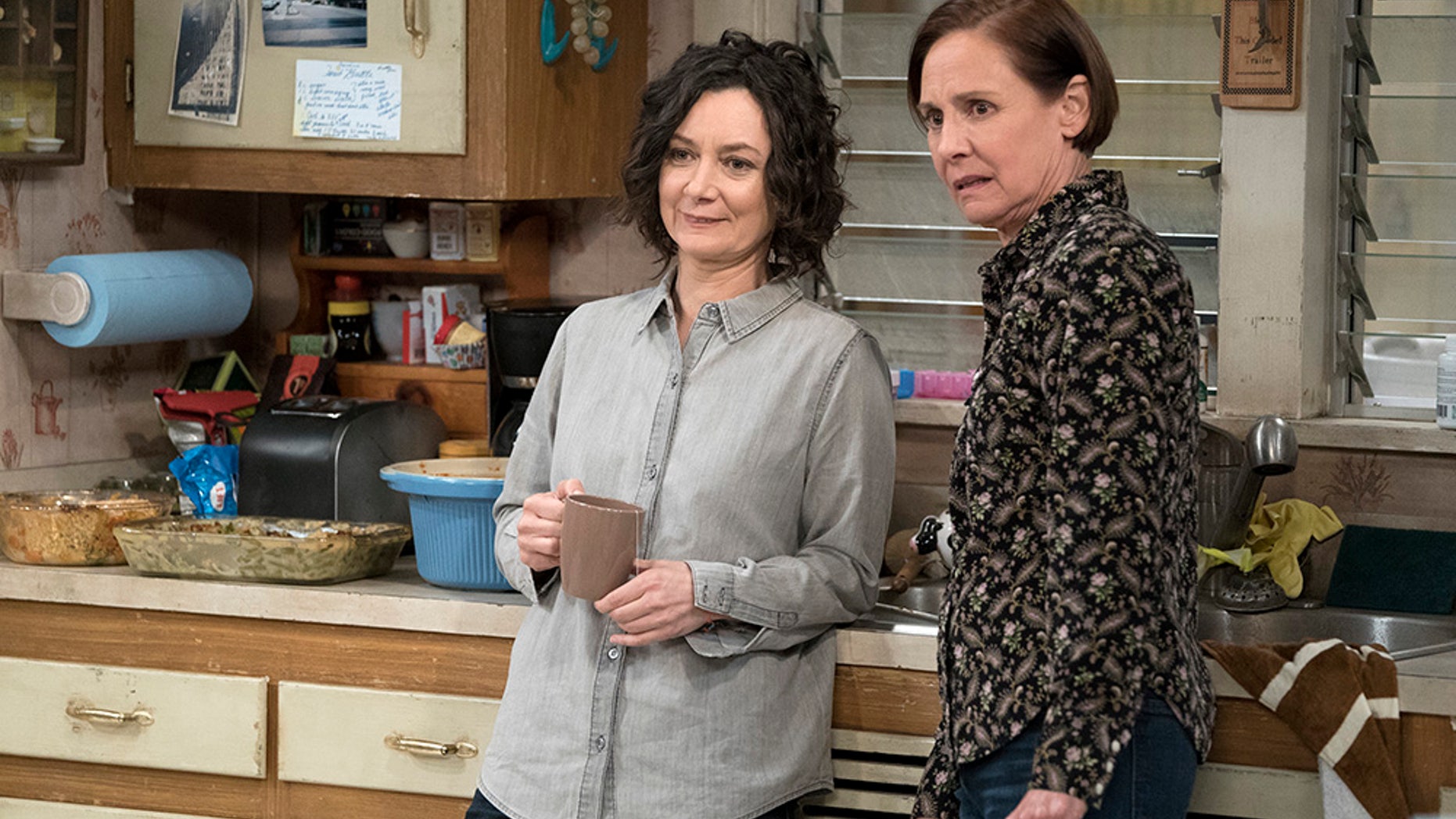 With "The Conners" premiere date just weeks away, stars Sara Gilbert, Laurie Metcalf and John Goodman are opening up about what it was like filming the "Roseanne" spinoff without Barr.
"We have to react to what's missing, but everything else is pretty much the same," Goodman told People magazine in a new interview published Wednesday.
"It was awkward but not awkward," Metcalf recalled of the cast's first day back on set. "It was right but not right, wrong but not wrong. We were sort of looking at each other like, 'How do you feel? How is everybody?' Checking in."
In May, Barr was fired from the ABC series for writing a racist tweet about former President Obama's aide Valerie Jarrett. It has been rumored that "The Conners" will address the 65-year-old comedian's absence by killing off her character.
"Sara and I had this scene in the first show where we addressed the grief," Metcalf, who stars as Jackie Harris on the series, shared.
"Sometimes when you're an actor and you have to go to that place, you substitute something, but in this case there was no need to do that, because it was there," she admitted. "And it was real. And still makes me choke up, because that part of it's been really hard."
Meanwhile, Gilbert, who plays Darlene Conner and serves as a producer on the comedy show, hopes "any sadness" that the cast feels, will be channeled in "an honest way into the show."
"And our show has always been able to deal with heavy topics, particularly for a sitcom," she explained. "It's been kind of built into the mix."
On Monday, ABC released a brief teaser for the show featuring Goodman, Gilbert, Metcalf and Michael Fishman.
In it, the audience is teased with the spinoff being "The one thing on everyone's mind… what's next for the Conners?"  However, the teaser stopped short of addressing Barr's character specifically.
"There was a lot of risk involved," Metcalf told People about moving forward with "The Conners."
"But we all decided as a group to take the risk, knowing that we could be judged by deciding to come back."
Fox News' Tyler McCarthy contributed to this report.