Latina Country Singer Jackie Arredondo is "Rockin' That Trailer"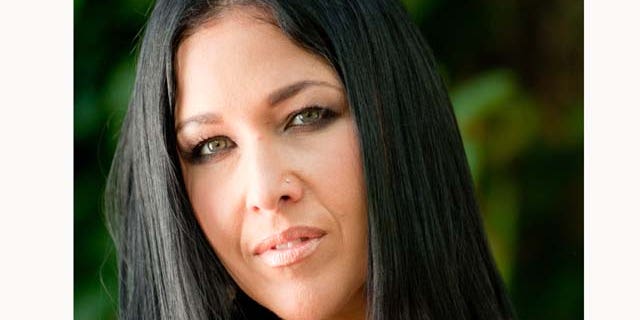 Jackie Arredondo, granddaughter of Cuban comedian actor Enrique Arredondo or Bernabé as he is more famously known, aims for U.S. country pop chart fame with her newly released single "Rockin' That Trailer," part of her latest album "Just call Me… Jackie."
The crooner says her goal is to change history and become a Latina country singer.
"I want to be the pioneer and pave the way," Arredondo said. "I want to create a new genre called Pop Country Latino."
Arredondo explains how she fell in love with country music when she took on a job driving an 18 wheeler.
"Times were bad, really tough and this job fell on my lap," said Arredondo. The job, she tells proved to be "a teaching experience" and "a great adventure."
"I had never been outside of Miami when I took this job," Arredondo said. "The radio turned into an audio book for me."
"I loved the melodies and the stories in country music," she added.
Arredondo then was presented with the opportunity to work as a vocal coach with veteran music executives.
"Sony Music Latin approached me to coach their talent for their groups," Arredondo said.
"I had to coach those who never sang before."
Arredondo recalls the hurdles she faced when coaching. These led her to develop
her own teaching method called Sing by Sensation.
"The talent was not learning by the traditional methods," said Arredondo.
Naturally, when Sony sponsored the search for the new Menudo show "Protagonistas de las Americas," which aired for Spanish networks, Arredondo was tapped to coach the talent.
This was the doorway to coaching other talent search shows. "I coached 72 people in 5 months."
After working with Los Hermanos Gaitán, she was approached by Grammy Award winning producer Emilio Estefan and former Sony President Tommy Mottola to help Thalía develop professionally.
"Thalía was more mature," said Arredondo. "She was a mother, she was a bit older."
"Mottola wanted me to create a texture that resembled that."
With all the acquired music experience, Arredondo says she is ready to come out from behind the scenes and "honor the [country] music, as it's supposed to be honored."
You can reach Sandra E. Garcia at: SandraEvangelinaGarcia@gmail.com or via Twitter: @S_Evangelina
Follow us on twitter.com/foxnewslatino
Like us at facebook.com/foxnewslatino