Larry King reportedly unsure whether to divorce wife Shawn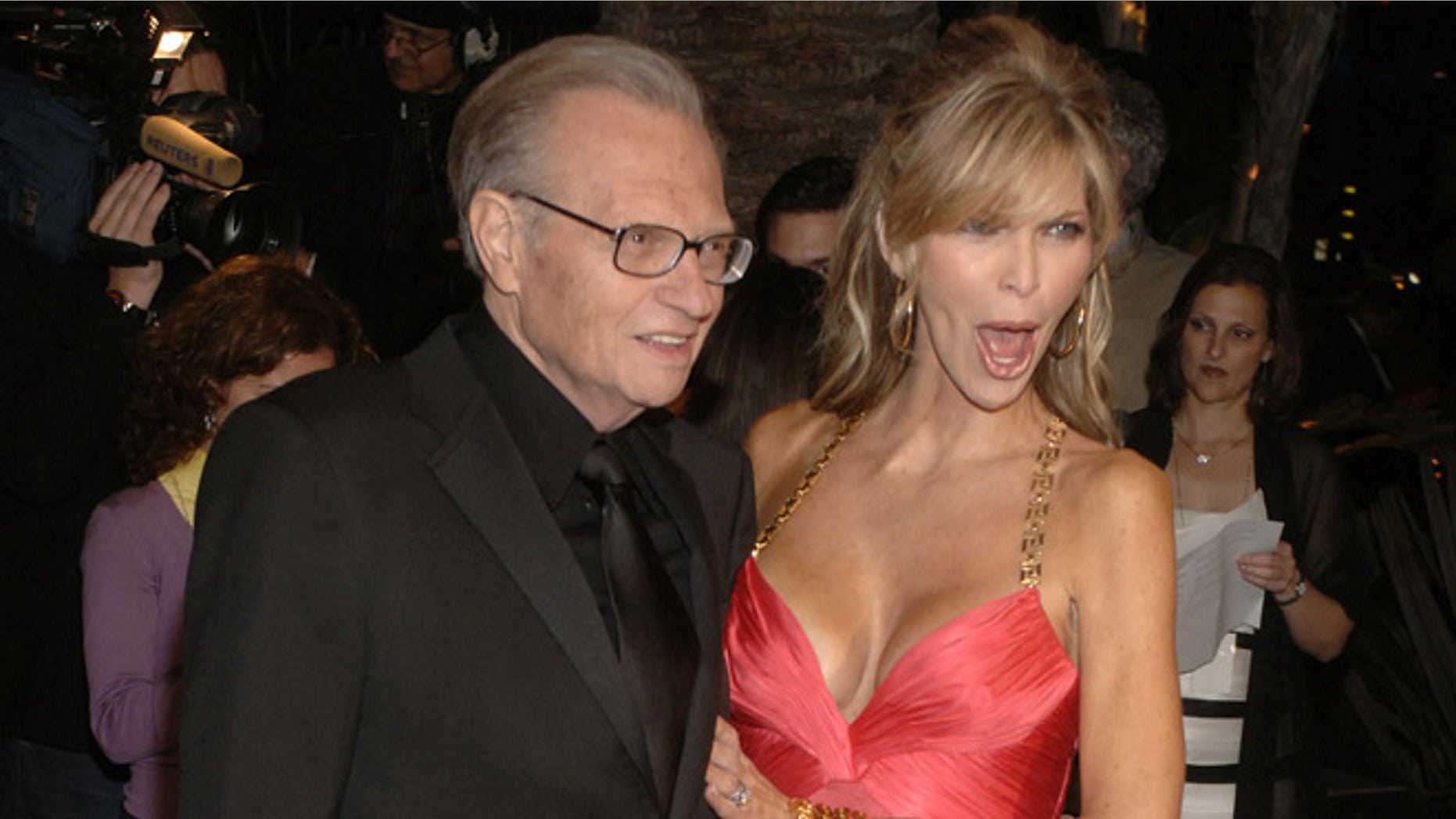 Larry King is still considering whether or not to divorce Shawn King after it emerged that she has been carrying on a yearlong affair.
Although the couple have put on a united front in public, insiders say that King, 82, "swings back and forth on whether to file papers," one minute seeming convinced it's the right move and backing off the next.
The New York Post reports that some people in his camp are rooting for him to cut his wife of 19 years loose, and have been disappointed that it has taken this long — but they say that Shawn has a powerful influence over her husband and wants to continue to be "Mrs. Larry King."
On Aug. 25, the paper reported that Larry's 56-year-old wife cheated on him with public-speaking guru Richard Greene, whom she met when he appeared on the podcast she produces with her husband, "Back and Forth With Shawn and Larry King." Apparently, there was a little too much back and forth, unbeknownst to Larry.
At the time, sources close to the legendary broadcaster — who has been married eight times to seven women — was "furious and embarrassed" about the betrayal and met with his divorce attorneys. Publicly, he brushed off the revelation as a "rumor" during an appearance with Shawn on the Hallmark Channel. The pair even appeared in public holding hands on Tuesday.
"He's very emotional, and depending on the time of day or how he's feeling, the answer changes," said an insider of King's decision whether to leave. The insider added, "Sometimes he's ready to pull the trigger, sometimes he wants to stick it out."