Lady Antebellum botches part of national anthem at NHL playoff game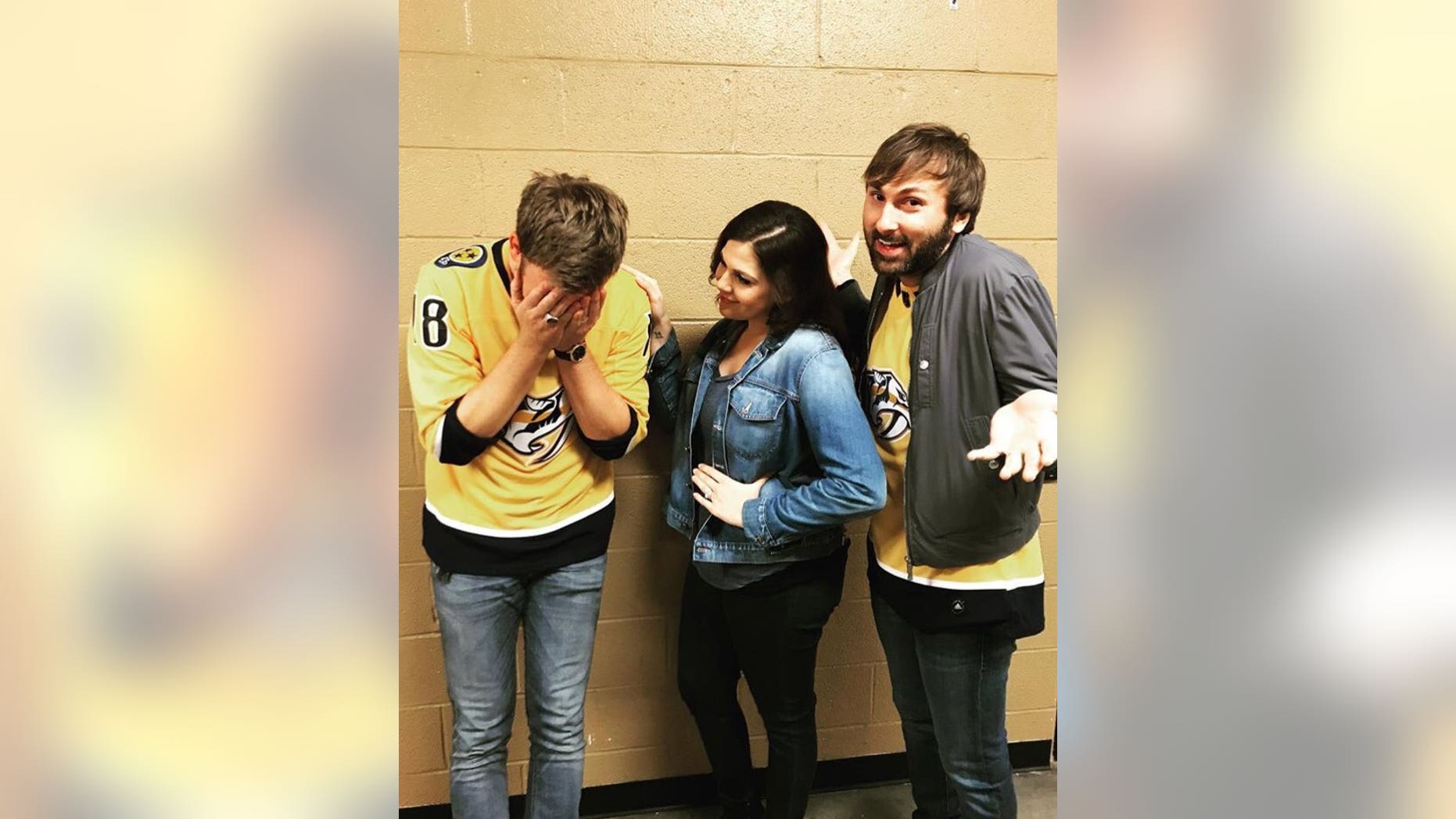 The Grammy Award-winning country trio Lady Antebellum got tripped up on Saturday during the national anthem before the NHL playoff game between the Nashville Predators and Winnipeg Jets in Nashville.
Charles Kelley, Hillary Scott and Dave Haywood made it to "through the perilous fight." Kelley jumped to "were so gallantly streaming" line – missing the first part of the lyric. Scott, who was singing with him, had the correct line.
The enthusiastic crowd promptly helped the trio with words, letting them recover smoothly and end the performance on a high note.
Social media users poked fun at the group, tweeting: "Lady Antebellum 'personalizing' the national anthem with a brief forgetting of the lyrics. Oops."
"Lady Antebellum just messed up the words to the American anthem in Nashville. Unbelievable," tweeted another person. "You had one job!" wrote Twitter user Kelvin Goertzen.
Lady Antebellum took to Twitter to express regret for the error, tweeting: "Welp. We're human too y'all. We're still rooting for ya Preds!!!"
Despite the good luck tweet, the Predators lost to the Jets 6-2 in Game 5.