'Knots Landing' star Donna Mills talks new comedy role, impressing Burt Reynolds and Clint Eastwood
Donna Mills, who once lured audiences across the country as scheming vixen Abby Cunningham on "Knots Landing," is returning to her comedic roots.
The 76-year-old television star is starring in the upcoming film "Best Mom" as Nana, a determined parent who seems to fail every time there is an opportunity to talk with her daughter. Some fans may see the movie as a far cry from the "Dallas" spinoff, which aired from 1979 until 1993, but Mills insisted the role was the right fit.
"I started out doing comedy," Mills told Fox News. "The first thing I did here in Los Angeles when I first came was a show called 'The Good Life' with Larry Hagman. It was a half-hour comedy. It was great. I loved Larry and we had a great time together.
"The show only ran one season, mainly because it was opposite of 'All in the Family.' That was getting all the ratings. But then I was offered every comedy series that came along, and I didn't want to get known as a comedy actress. So I turned everything down and waited for some drama. And I think people forget that I do comedy."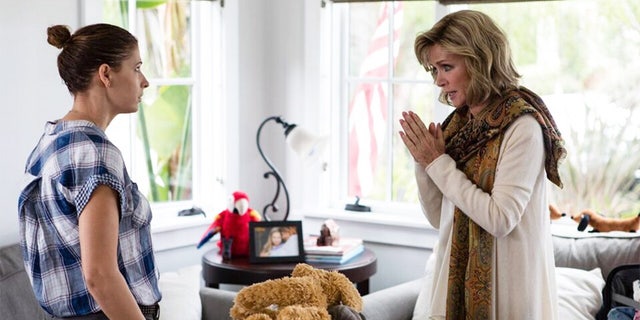 However, just before Mills embarked on comedy, the aspiring actress starred in a 1971 thriller titled "Play Misty for Me," which featured a first-time director, actor Clint Eastwood. Burt Reynolds, who previously worked with Mills in the 1970 series "Dan August," was so impressed by the guest star that he recommended her to Eastwood, who instantly hired Mills for his directorial debut.
"I got along great with Burt," recalled Mills. "We had a really good time. But I didn't think I was anything extraordinary to him… About a week later I got a call saying [I] got this movie with Clint Eastwood.
"[But] apparently, Burt and Clint ran into each other at a bar one night. Clint told him, 'I can't find a girl I really like for this movie that I'm going to direct.' And Burt was like, 'I just worked with this girl… Maybe you would like her… Clint hired me from that. I never met him, I never read for him, audition — nothing… I'm always grateful for Burt."
Mills revealed Eastwood easily impressed her with his determination to show off his directorial skills, despite already being celebrated as a Hollywood icon.
"He never directed before, so one would have thought he wouldn't [know] what he was doing," explained Mills. "But no, he knew exactly what he wanted… He was amazing. Absolutely amazing… He finished the movie under budget and under time… Over-budget is what you generally hear in Hollywood… I think he's a born director, I really do. I think it was bubbling in him all the time when he was doing all the Westerns. He was just taking it all in and learning. Once he started to direct, he just took off."
By the time "Knots Landing" came along, Mills was viewed by as "Miss Goody Two Shoes" and was eager to shed her innocent image. Even though Mills was friends with one of the show's producers, she wanted to audition for the role of Abby and prove she was capable of playing a bad girl. The move worked, but the character would quickly impact her life when cameras stopped rolling.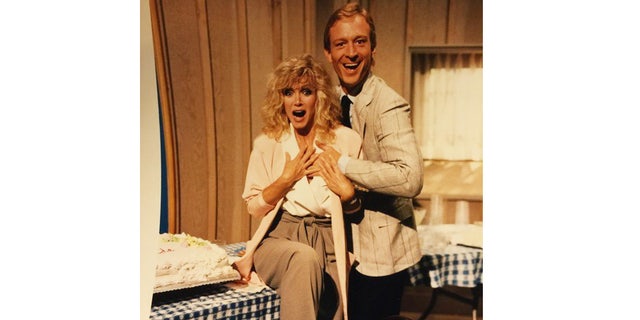 "It was funny, I didn't realize it at first," said Mills. "When I played Abby, whenever I would meet people, a lot of the times they were kind of standoffish to me. I thought, 'What did I do?' I'm friendly, I'm usually pretty nice. I [didn't] know why they were standoffish to me. So cold. And I learned — they thought I was like Abby. They thought I was Abby. So they were worried I was going to somehow do something bad to them. Steal their husbands, I don't know. And so, I really had to fight hard to overcome that in real life."
Still, Mills earned lasting success from the popular series. "Knots Landing" is still recognized as the second longest-running drama in TV history. She credited the show's 14-hour work days for giving the cast flexibility to share their finest performances for viewers.
"A normal day was 14 hours, sometimes it would be 16 and on a Friday it would be 18," said Mills. "[Quality] was the most important thing to everybody. And that had to be done right… That all takes time. The lighting, rehearsal, everything. And we never rushed it.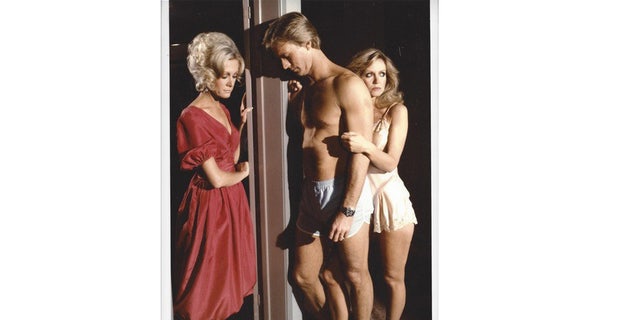 "We always took as much time as we needed to make it as good as we possibly could… We were happy to do it, but it was tough. It was grueling. It was exhausting… But it was a large cast, so not everyone worked every day. And that's good or it would've killed ya if you worked every day."
And the relationships Mills developed with her "Knots Landing" family endured. She still stays in touch with the cast and is even considering a secret project with two former cast mates. As for a possible "Knots Landing" reboot, Mills isn't sure if it will ever happen, but she would happily take on Abby again if asked.
"Absolutely," she said. "That was a once in a lifetime character… I would absolutely do it in a heartbeat. If it were up to me, I would say yes [to a reboot]. I think it would be fascinating to see where those characters are today and what they've experienced over the years. I think it would be fun to find out."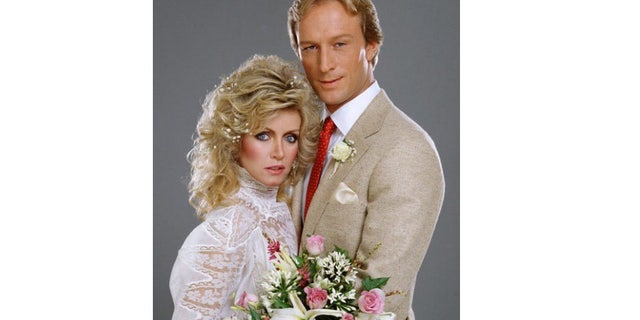 But Mills isn't sitting back and waiting. She has not slowed down since the show's finale and is eager to do comedy again with "Best Mom."
"I've always had a lot of energy and discipline, having been a dancer," said Mills. "But while I was raising my daughter, I didn't work a lot mainly because I would have had to go out of town… I wasn't going to leave her at any given amount of time to be somewhere. But once she went off to college, a bunch of stuff just fell on my lap… And I'm at a point right now where I love working. I really do. I have fallen in love with it again."