It's been said that Queen Elizabeth II developed a close-knit bond with her heir during the last decade of her life – but getting there wasn't easy.
British author Andrew Morton told Fox News Digital that at one point, Britain's longest-reigning monarch and the now King Charles III were at odds over his true love – Camilla Parker Bowles.
"There was considerable animus between the houses of the queen and Prince Charles over Camilla," he explained.
"[It was there] before [Princess] Diana died, and certainly after Diana died."
PRINCE WILLIAM, KATE MIDDLETON LEARN FROM KING CHARLES AND PRINCESS DIANA'S MARRIAGE MISTAKES: AUTHOR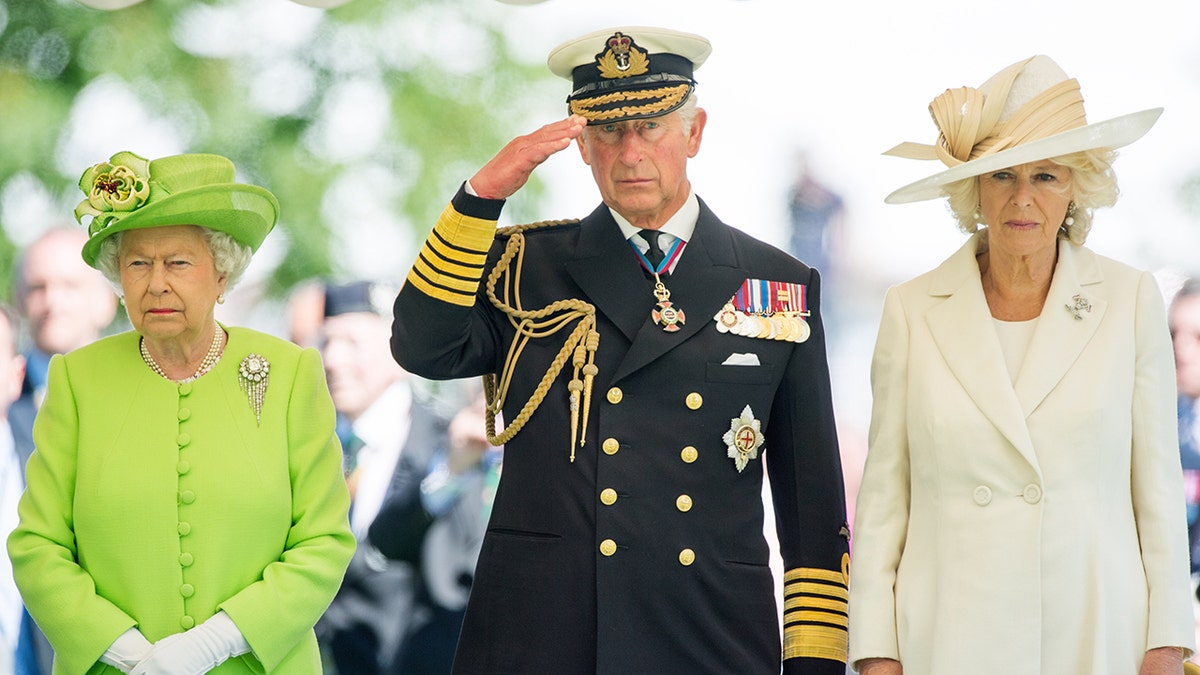 "The queen and her advisers, her courtiers, her private secretary – they all believed that Prince Charles should give up Camilla," he said. "He could love her, but he needed to leave her. And that's because they felt she was damaging to the monarchy, which she was. There's no question about that."
The paperback version of Morton's latest book, "The Queen: Her Life," was published on Sept. 5 with a new epilogue. It takes an in-depth look at the late queen's life and legacy.
The bestselling author, known for being Princess Diana's biographer, has previously written books on other members of the British royal family, including Meghan Markle and Princess Margaret.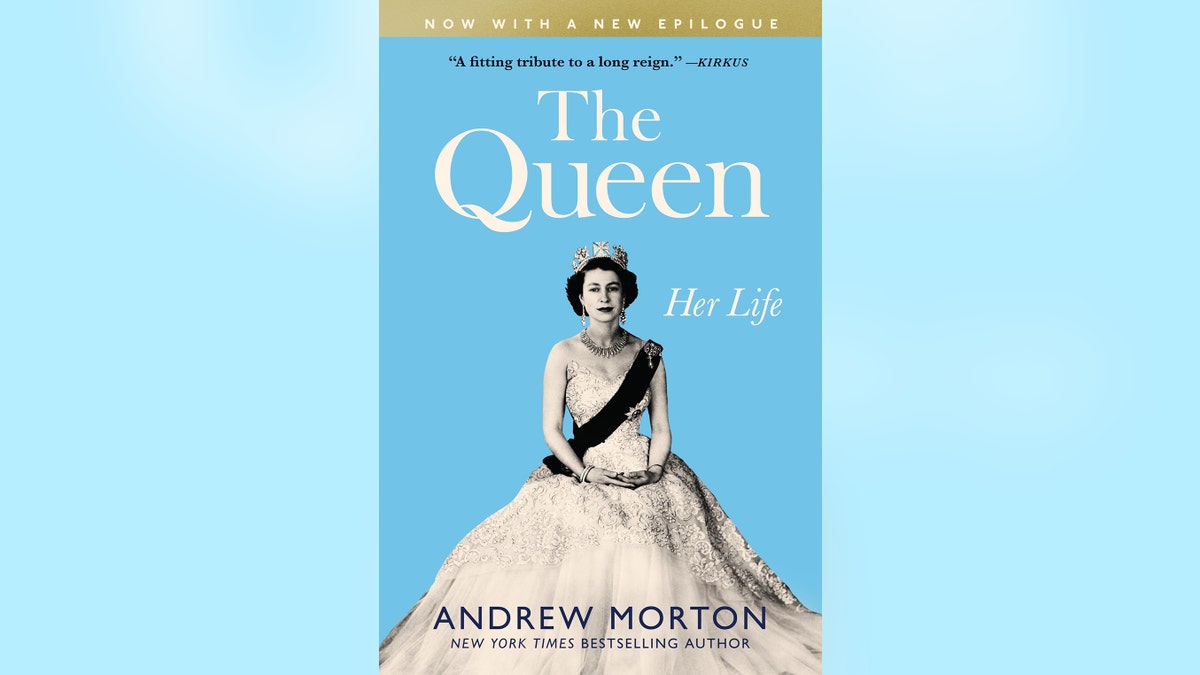 Morton claimed that the queen once had a strained relationship with her son over his mistress – which required someone to serve as mediator.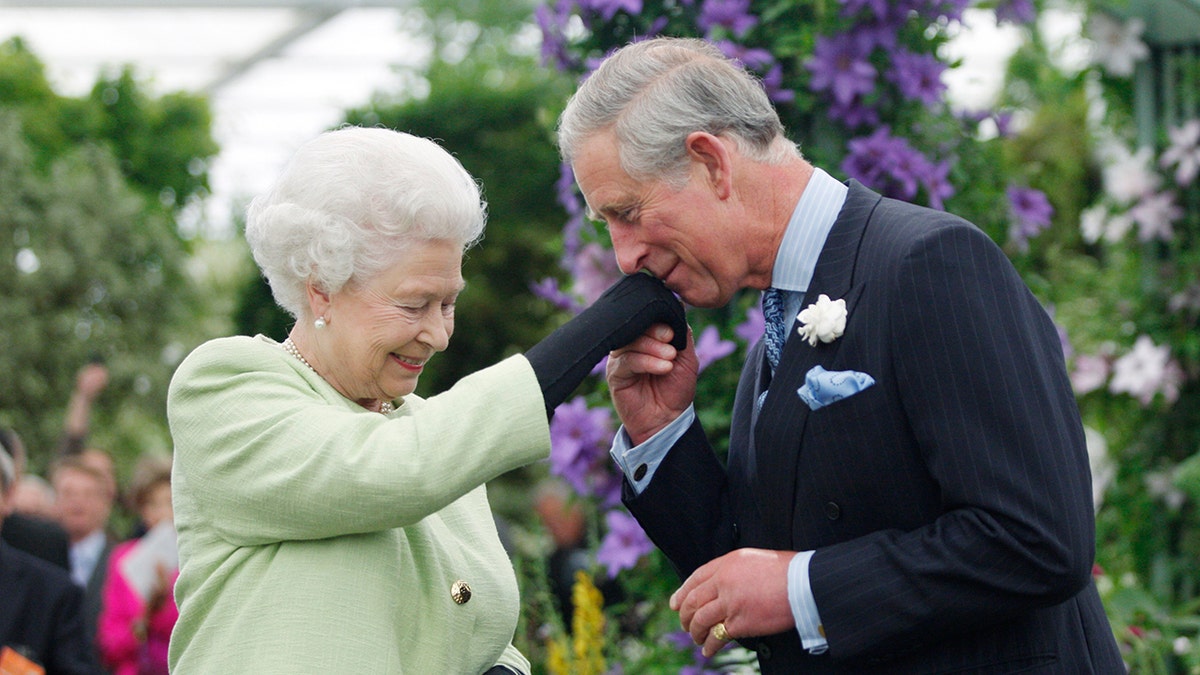 "The presence of Camilla in Charles' life did cause a rift between the queen and her eldest son, one which took several years to patch up," Morton explained. "And it wasn't until the Archbishop of Canterbury, George Carey, intervened and said, 'Look, I've spoken to Camilla on numerous occasions. She's dedicated and loving. And her feelings for Charles are not going away.'"
"And what's the queen's job? It is to preserve the monarchy," Morton continued. "She sees this woman who is damaging the monarchy remaining in place. So it took a long time for that to be resolved."
LIKE WHAT YOU'RE READING? CLICK HERE FOR MORE ENTERTAINMENT NEWS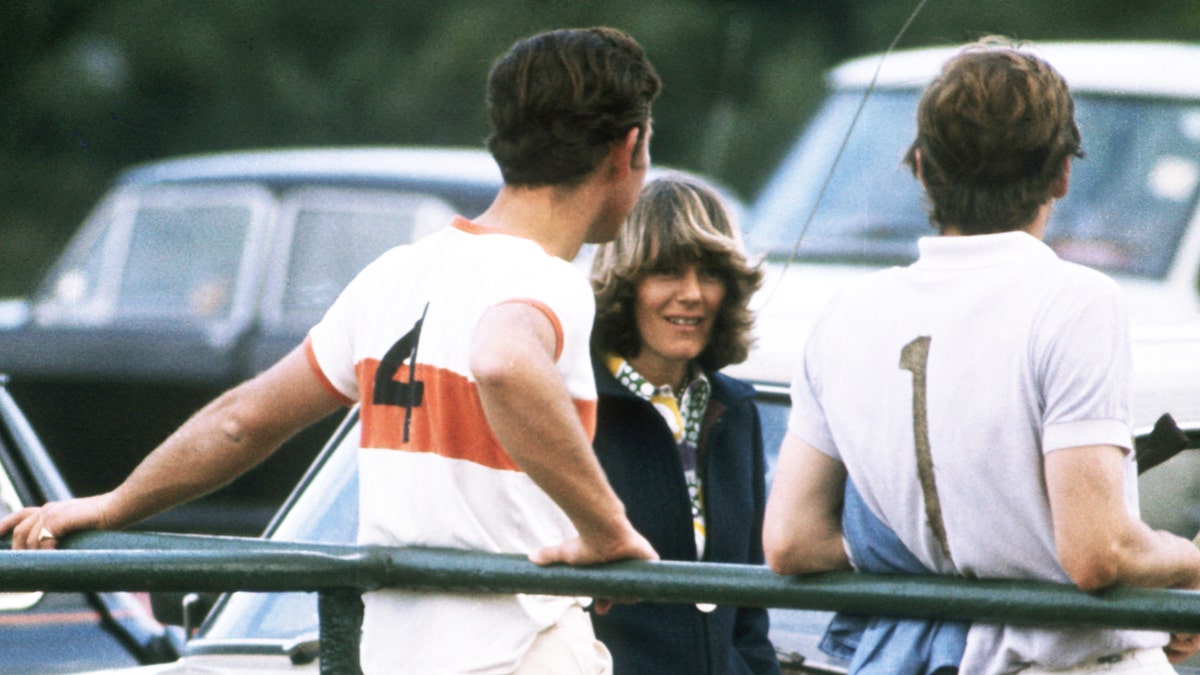 A spokesperson for Buckingham Palace didn't immediately respond to Fox News Digital's request for comment. A rep previously told Fox News Digital, "We don't comment on such books."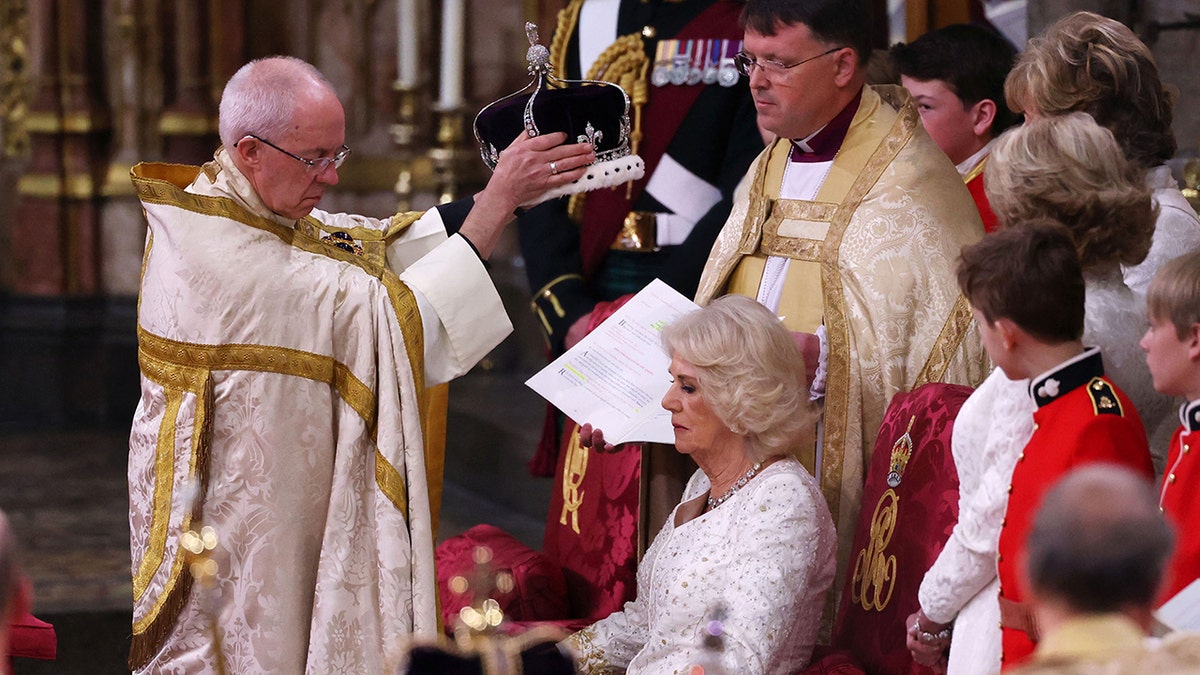 Charles met Camilla in 1970 through mutual friend Lucia Santa Cruz. According to reports, Charles was instantly smitten. Despite a blossoming romance, Charles joined the Navy in 1971. It's also noted that Camilla didn't meet royal prerequisites for marrying an heir to the throne. The couple likely believed they didn't have a future together.
While Charles was serving in the Navy, Camilla married Andrew Parker Bowles, an ex-boyfriend of Charles' younger sister Princess Anne, in 1973. According to reports, a devastated Charles tried to stop Camilla from marrying Parker Bowles, but the pair remained friends.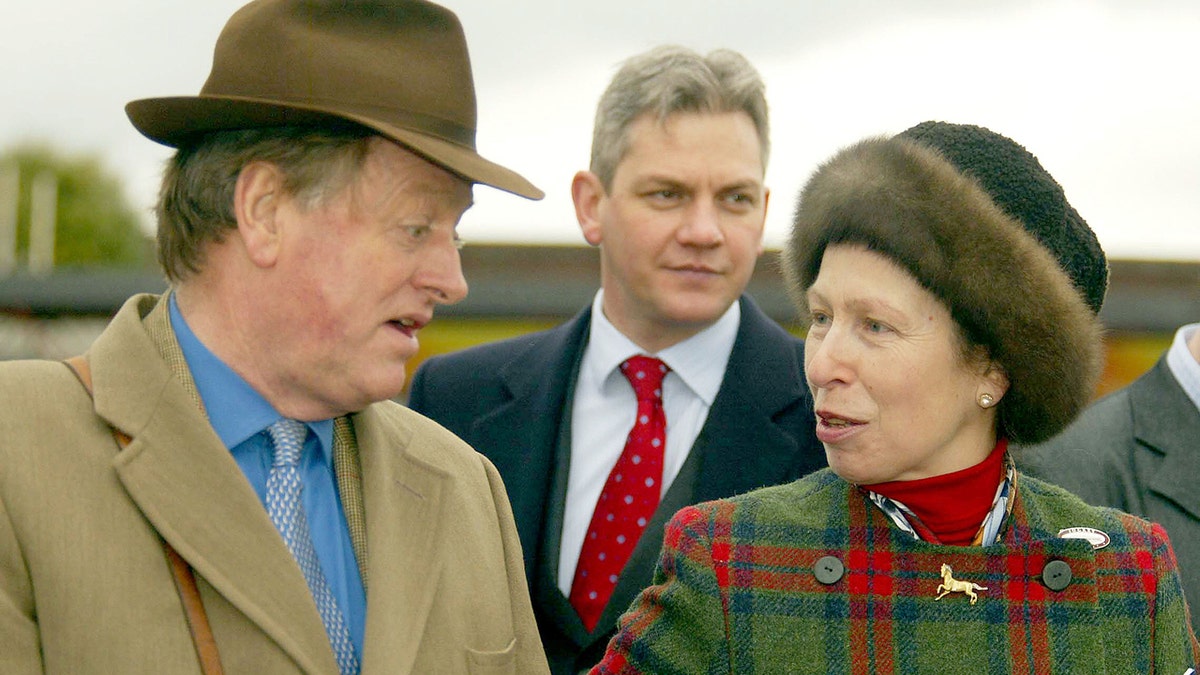 Author Penny Juror previously alleged in her book, "The Duchess: The Untold Story," that Charles and Camilla began an affair around 1978 or 1979 and Parker Bowles was allegedly aware. As the pair stayed close, Charles began courting Lady Diana Spencer in 1980. Charles and Diana married in 1981.
Charles and Camilla reportedly began having another affair in 1986. In 1992, Charles and Diana announced their separation. During an ITV interview in 1994, Charles admitted to cheating on Diana. A year later, Camilla and her spouse called it quits, announcing in a statement they had lived apart for years.
Charles and Diana's divorce was finalized in 1996. A year later, the Princess of Wales died in a car crash at age 36. While Charles and Camilla made their first public appearance in 1999, it would be a year later when the queen acknowledged the relationship.
Charles and Camilla married in 2005. The queen didn't attend the civil ceremony.
CLICK HERE TO SIGN UP FOR THE ENTERTAINMENT NEWSLETTER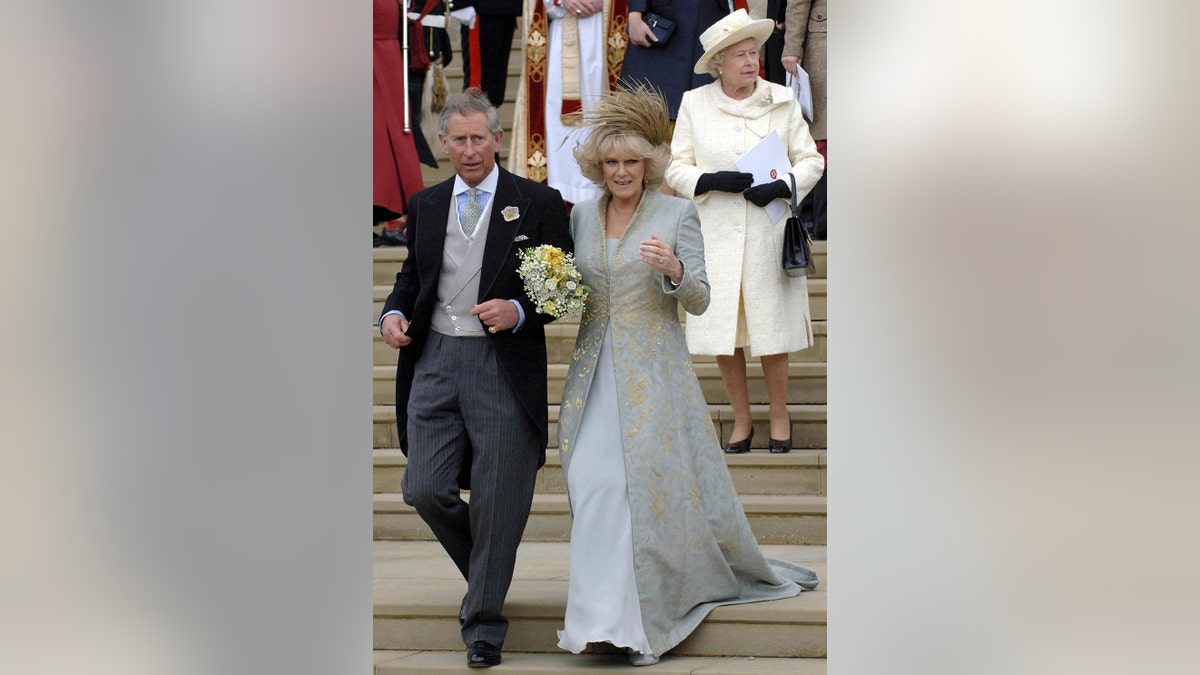 In February 2022, the queen said in a statement that Camilla's title would be queen consort when Charles became king.
"When, in the fullness of time, my son Charles becomes king, I know you will give him and his wife, Camilla, the same support that you have given me; and it is my sincere wish that, when that time comes, Camilla will be known as queen consort as she continues her own loyal service," said the queen when she marked the 70th anniversary of her rule.
Following the announcement, Charles said he and Camilla were "deeply conscious of the honor."
"As we have sought together to serve and support Her Majesty and the people of our communities, my darling wife has been my own steadfast support throughout," he said.
The queen died in September 2022 at age 96. Days before the couple's coronation in May of this year, Charles issued a royal warrant to change his wife's title to queen. She is now known as Queen Camilla.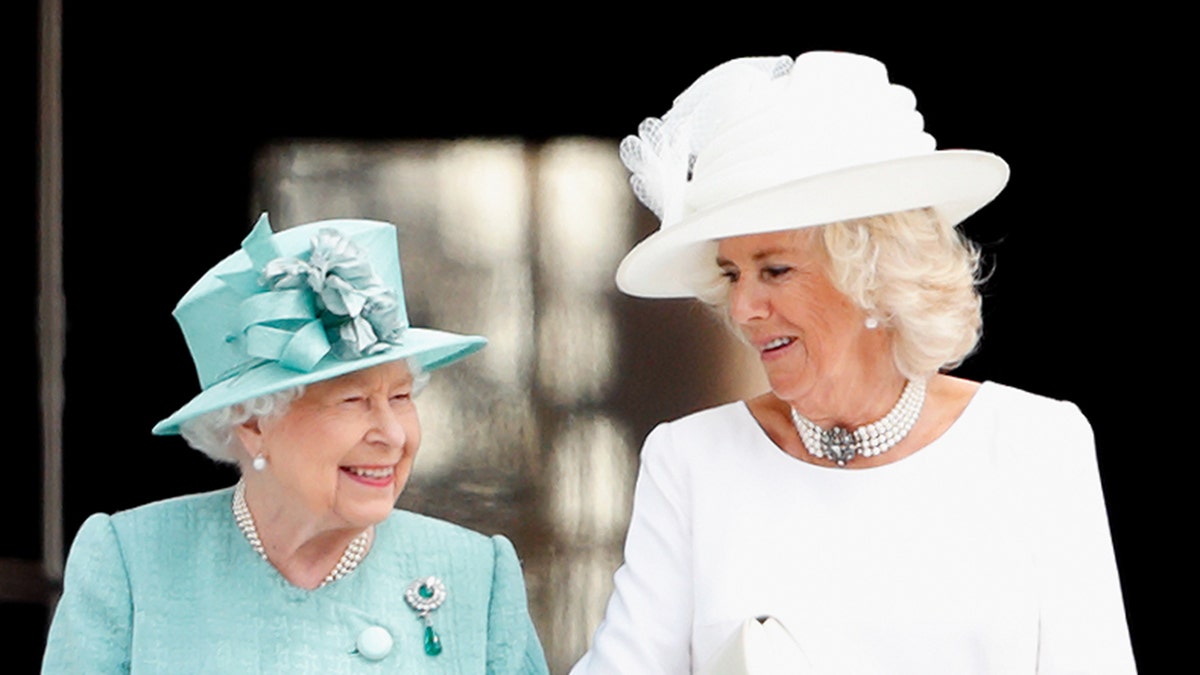 Morton said Diana "would have fainted" at the idea of Camilla becoming queen. She also didn't believe her ex was fit to be king.
"She was quite specific with me when I did her book," Morton explained. "She said that Prince Charles should go live in Tuscany, buy a farm there, paint, do all the things that he loves doing, and go there as she said to me, 'with his lady,' meaning Camilla, and for the crown to jump a generation."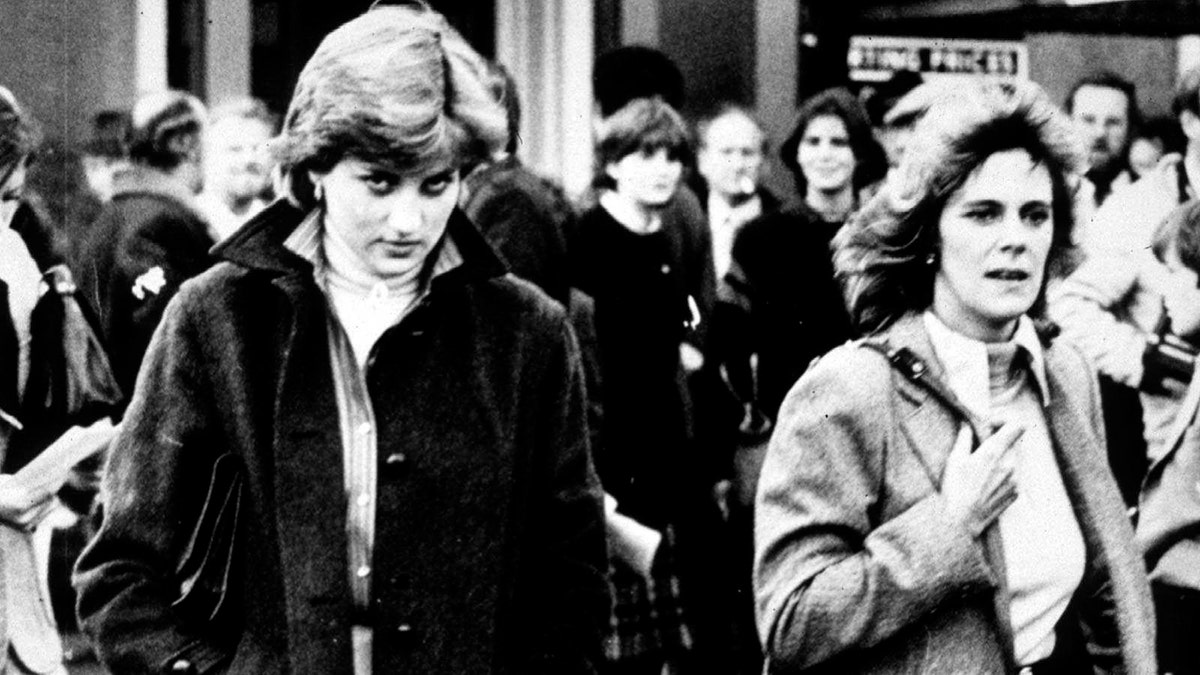 "[She wanted] William to take over at an earlier age and for her to guide him through this new position," Morton continued. "That was her ambition. And that ambition was thwarted both by her death, but also by circumstances. So her dream never remotely came true. It was quite the opposite."
Morton also said Diana was "shocked and hurt" by Charles' reaction to the birth of their second child, Prince Harry. According to Diana, Charles was disappointed that Harry wasn't the daughter he longed for and that his son had red hair. Diana recalled the comments in the secret tapes she recorded for Morton while he wrote her biography.
Morton said Charles expressed remorse for those comments "in his own way."
CLICK HERE TO GET THE FOX NEWS APP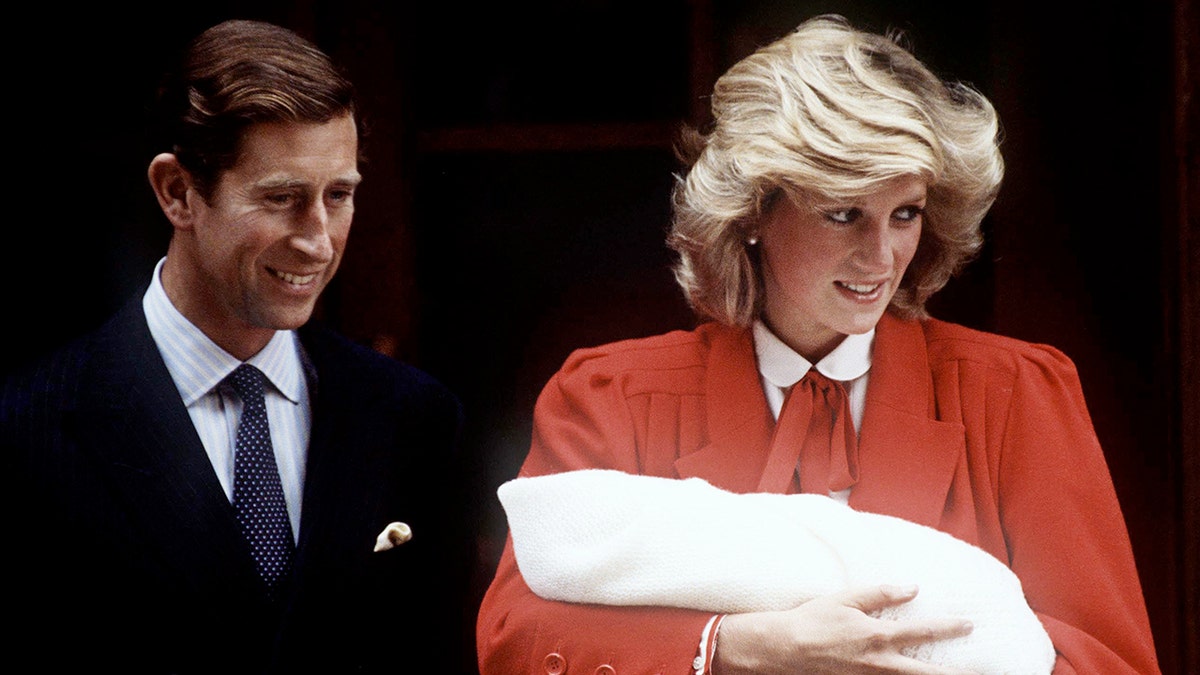 "He always used to talk about Harry as 'my darling boy,'" Morton explained. "He gave both boys tremendous latitude as a father. And he expected the courtiers to discipline his boys, who were both pretty boisterous. He was the kind of loving father who listened to the opera on his headphones and let somebody else say, 'You must do this, you must do that.' So he was kind of an indulgent father, a loving one, but also quite a distant one."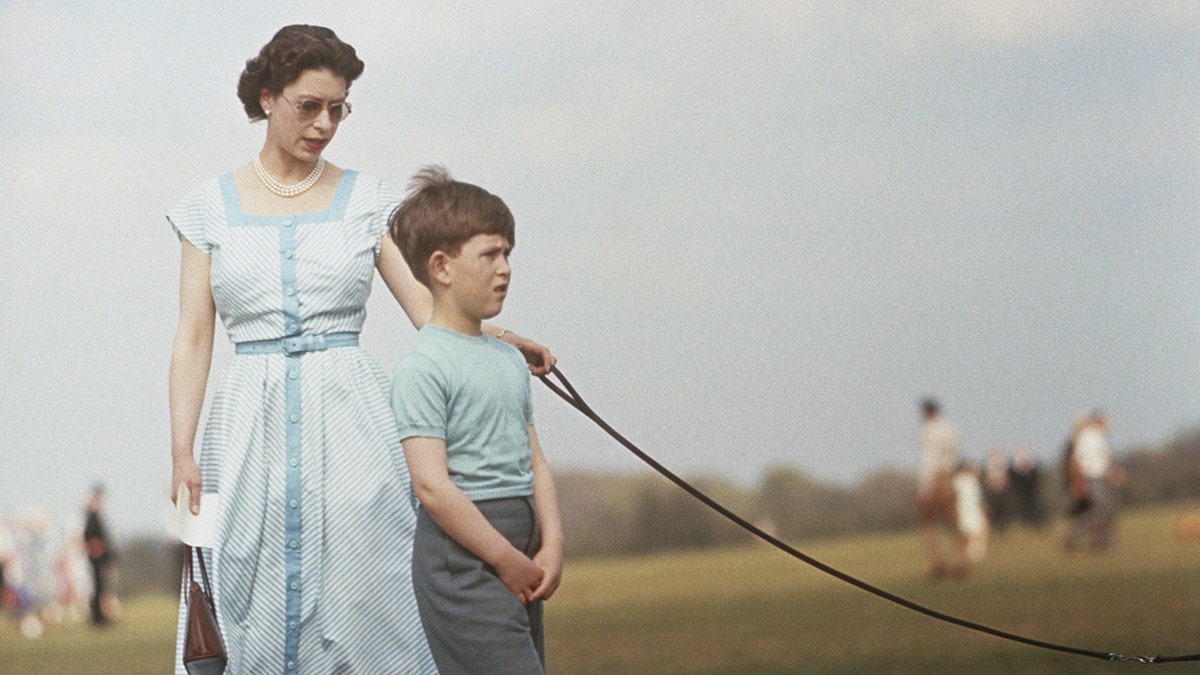 "Harry in his book 'Spare' talks about how when his father broke the news of his mother's death, there were no hugs or anything," Morton noted. "So he wasn't an especially touchy-feely modern-day father, but neither was the queen nor [his father] Prince Philip."
Harry wasn't the first royal in the House of Windsor to call out an emotionally cold parent.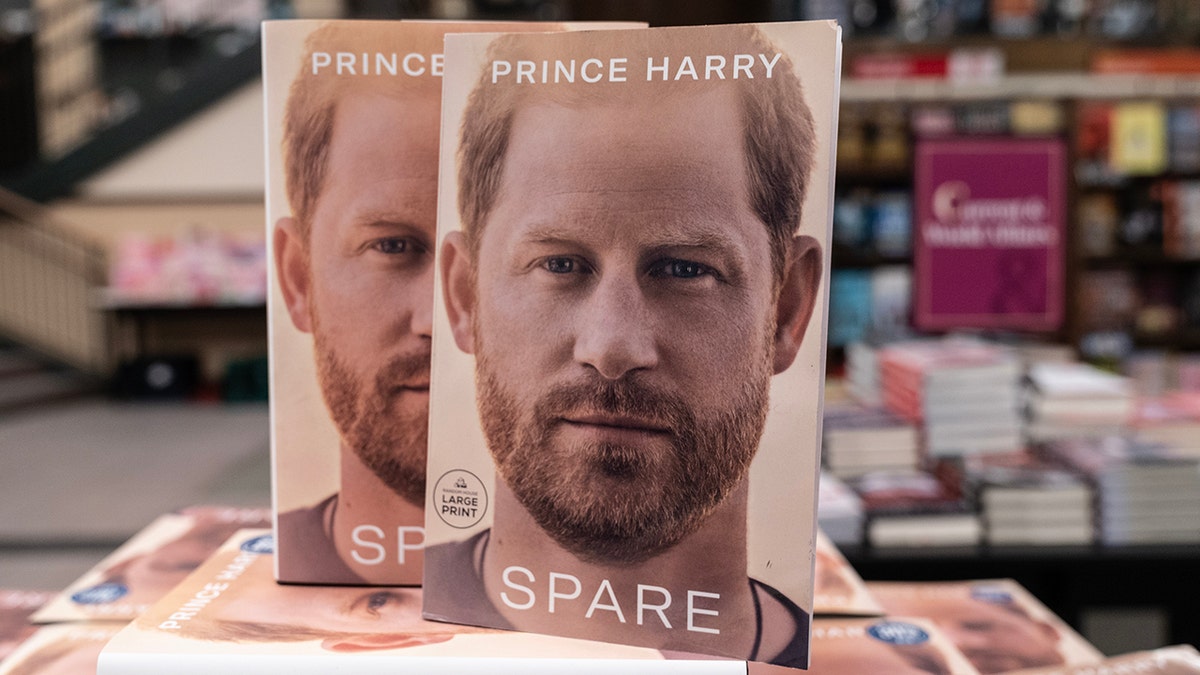 In 1994, Charles cooperated in a biography written by Jonathan Dimbleby, where he described his mother as a distant figure during his childhood. His father Prince Philip was depicted as harsh and domineering, even reducing his eldest son to tears at times.
The former Princess Elizabeth was crowned in 1953 at age 27. Charles was 4 years old at the time.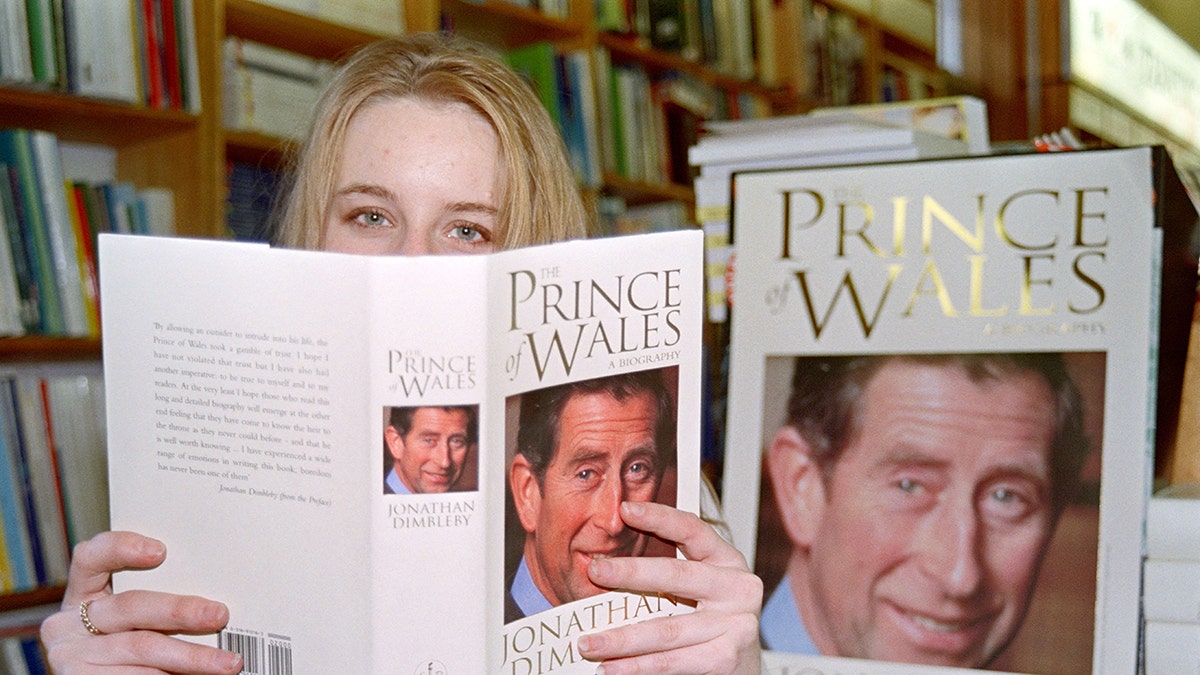 "Both the queen and Prince Philip were very disappointed in Charles for authorizing the book in the first place," Morton explained. "It was released when they were in Russia on their first-ever visit by a reigning sovereign to the communist country. So the release of the book overshadowed that, and that's the one thing you never do. You never overshadow somebody else's foreign tour because these tours take thousands of man-hours to organize. So they were upset about that."
"Philip was asked, 'Were you cold and distant parents?'" Morton shared. "And he said, 'We did our best.' And it's interesting that [Princess] Anne, [Prince] Andrew and [Prince] Edward as a triumvirate approached Charles and said, 'Your description of our mother and father is not our remembrance.'"
PRINCESS DIANA TAPES 'A HAUNTING REMINDER' KING CHARLES' REMARKS ABOUT PRINCE HARRY LEFT HER SHAKEN: AUTHOR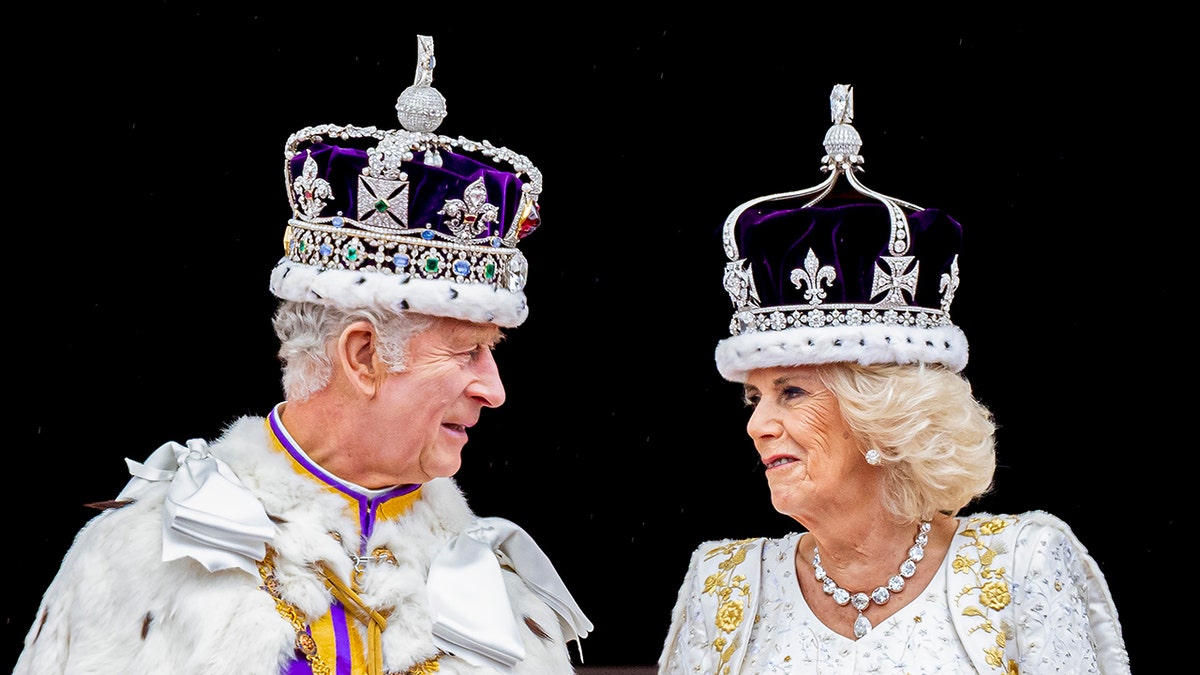 Philip, Britain's longest-reigning consort, passed away in 2021 at age 99. Charles ascended to the throne upon the queen's death with Camilla by his side.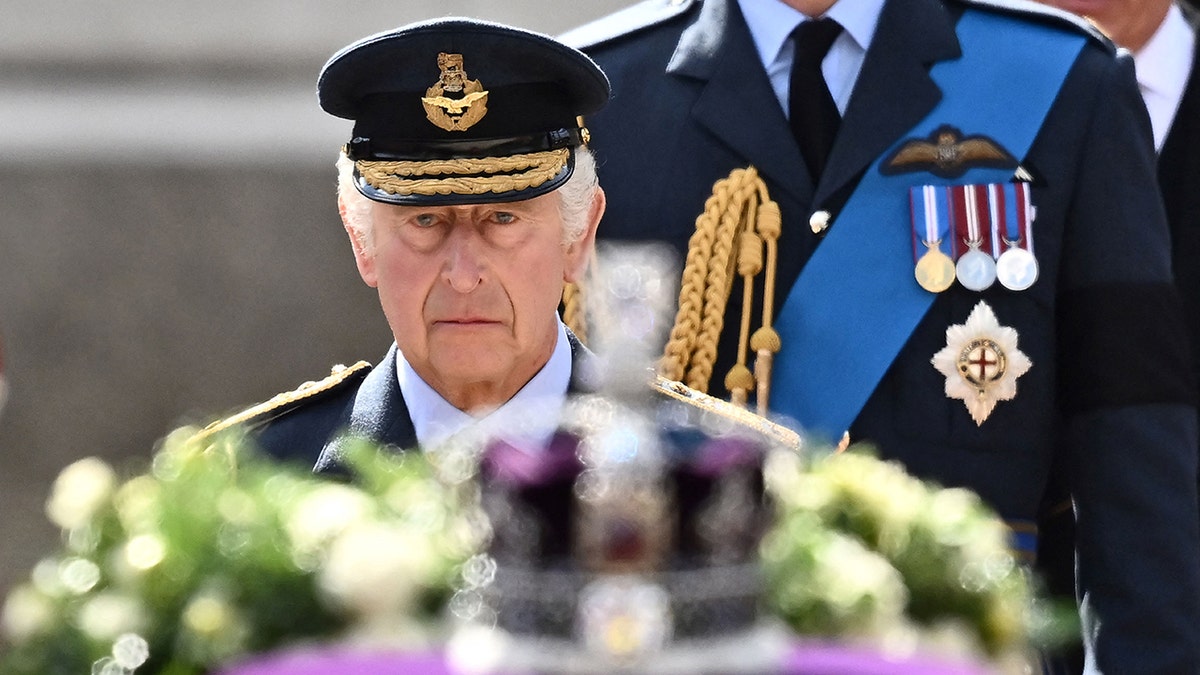 "When you look at the way Charles mourned his mother, it was deep, heartfelt and very loving," Morton reflected. "It's not like she was some distant royal matriarch. She was very much his mother. And he very much missed her."
The Associated Press contributed to this report.