Kim Kardashian blasts ex Ray J as a 'pathological liar' after he shared alleged details about their sex life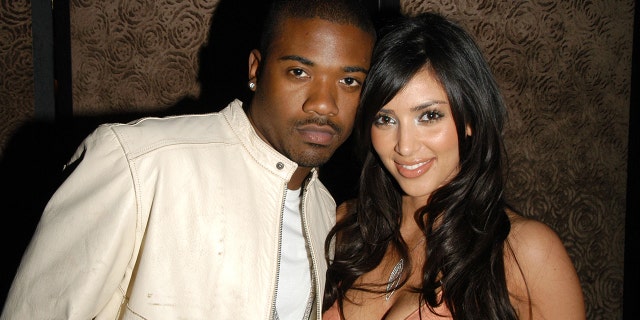 For the Love of Ray J!
Kim Kardashian is tired of her ex talking about their former love life. The 38-year-old reality star took to Twitter on Sunday to laugh off new tales from her ex, singer Ray J.
Kim Kardashian & Her Sisters Channel Victoria's Secret Models in Jaw-Dropping Lingerie Photos
After one fan called out Ray J for "constantly revealing all these intimate details" about his love life with Kim, saying the singer suffers from "low self-esteem," the mother of three replied, "Or shows he's a pathological liar. You actually believe this story? It's too funny to me!"
Pamela Anderson Responds to Kim Kardashian Dressing Up as Her for Halloween
This comes after The Sun reported that Ray J was making new claims about their love life during a night out in London last week. Ray J allegedly claimed that he would have "marathon sessions" with Kim in the bedroom, noting that she didn't like getting sweaty and would "stop to do her make-up if she did."
He also claimed that the Selfish author required the proper lighting, would take phone calls from momager Kris Jenner during sex, and claimed she had a red Louis Vuitton trunk of sex toys.
Kim Kardashian Apologizes for Using the R-Word: 'It Was a Mistake'
Kim appeared with Ray J in a 2003 sex tape, which initially put her on the map. The video was leaked in 2006, and in 2017, Kris Jenner referred to it as "one of the most horrific things that we, as a family, went through."