Khloe Kardashian seen supporting Tristan Thompson despite displeasure from family, sources say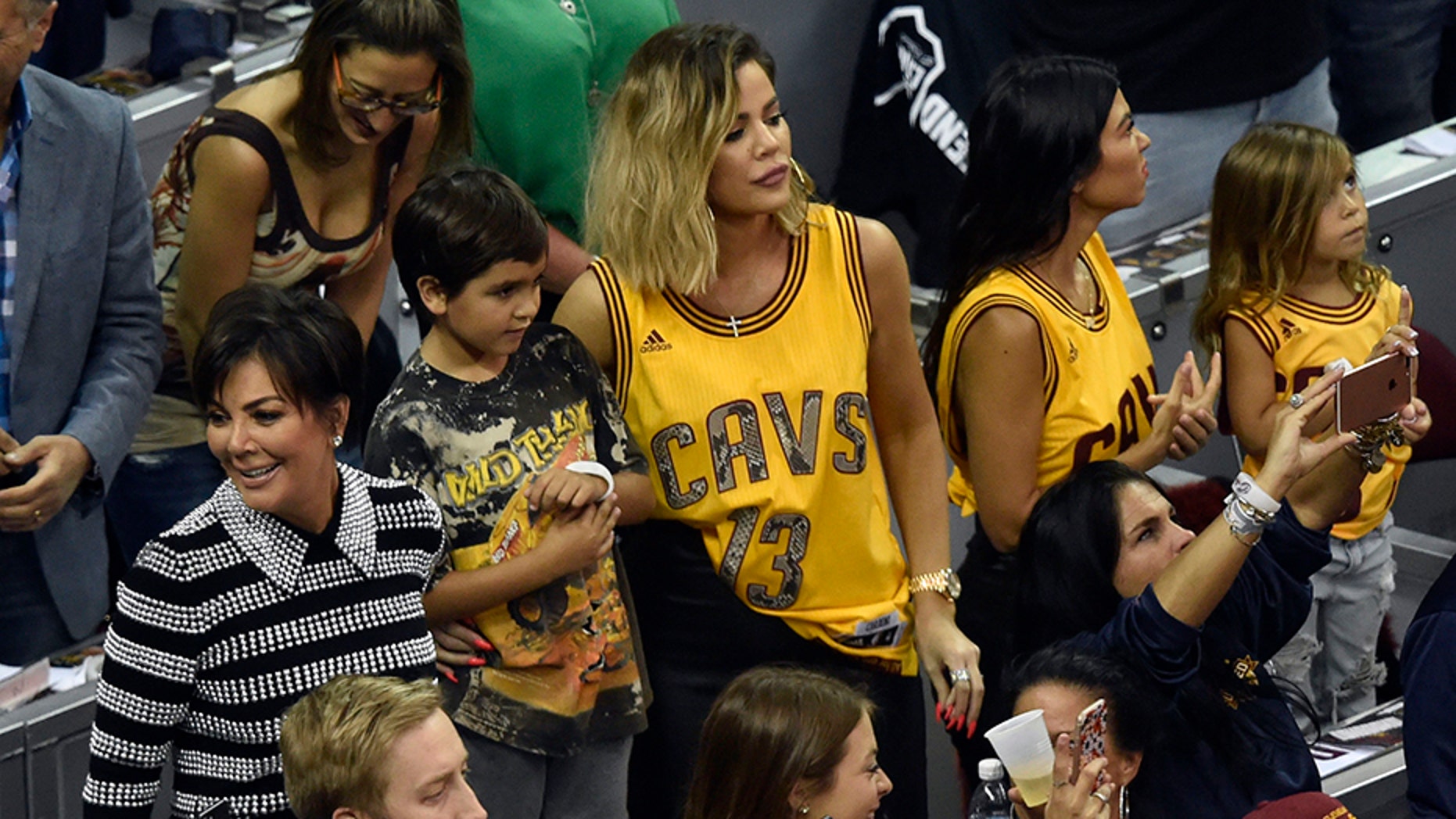 Khloe Kardashian stirred headlines when she was spotted stepping out to support her boyfriend Tristan Thompson, 27, who has been under scrutiny since news of his cheating broke days before Kardashian gave birth to their daughter.
Kardashian turned up at Wednesday's Cleveland Cavaliers game to support her NBA boyfriend, stepping out for only the third time since giving birth to her daughter True two months ago.
Since the scandal, Kardashian's family has urged her to leave the basketball star, sources say, but those pleas have been ignored.
"Khloe has always been seen as a strong, independent thinker," a source close to the 33-year-old mom told Fox News. "So, to see her support Tristan at his games isn't too shocking. She doesn't care about what the outside reaction is."
So far, Kardashian has been keeping a low profile while caring for baby True, and although she's away from her family, her older sister Kim has been especially vocal in expressing her disdain for the first-time mom's decision to stand by her man, the source said.
"Kim has been particularly against it," the source added. "[And] is always probing Khloe for information about Tristan's behavior and what he's doing for her to help her with parenting duties."
A second source with knowledge of the situation told Fox News Khloe's morther Kris Jenner did not expect her daughter to stick by Thompson.
"Kris was floored when Khloe told her she wanted to stick by Tristan's side," the source said.

The close-knit family won't have to wait long to reunite with Khloe. Kris Jenner told Us Weekly her daughter will be back in Los Angeles sooner rather than later.
"She'll be home soon," the 62-year-old momager told the magazine. "So, it's really great."
Our source continued, "Kris wants them to stay close by in order to keep tabs on them and on Khloe when Tristan isn't around, which will be rare because Kris has told Tristan she expects him to be with Khloe and True nearly full-time during the summer aside from when he visits his son, Prince Oliver."
According to the source, Thompson has been deeply apologetic to the entire family, "but especially to Kris."
The source said the momager "has remained stern with him and is making him work from the ground up to rebuild her trust in him."