'Kevin Can Wait' executive producer defends decision to kill off character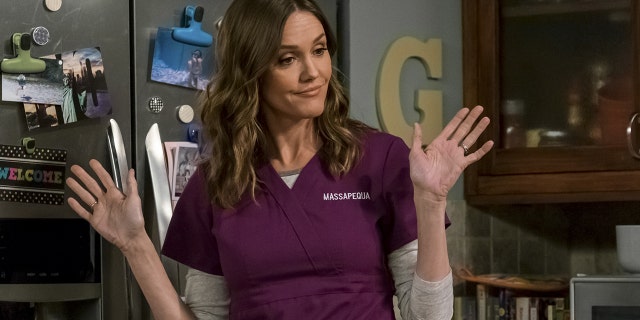 CBS' "Kevin Can Wait" will return for Season 2 in September, but it will look drastically different when it does. It was previously announced that one key character would be getting killed off the sitcom, a decision that a producer is now defending as respectful to the actress in question.
It was previously reported that Erinn Hayes' character, Donna, will have passed away when the show returns. When things pick back up, several months will have gone by and Kevin James' character will now be dealing with both his career and the trials and tribulations of being a single father.
"The goal was to give Kevin's character a real drive and a real predicament [involving] how a family comes back together [after tragedy]," executive producer Rob Long told TV Line. "Also, out of respect or the character of Donna - and certainly the way that Erinn Hayes portrayed her - it seemed like the only right and fair way to treat her character."
Long failed to elaborate on how killing off the character was respectful to the actress, who seemed stunned by the news on Twitter when it was confirmed she wouldn't be returning at the 2017 Television Critics Association press tour. However, he did explain that keeping Donna around as an off-camera presence was never in the cards.
Some were quick to note that Hayes' exit from the show comes just after it was confirmed that James' former on-screen wife, Leah Remini, would join the show as a series regular after a brief guest role on Season 1. The two spent nine years together on the CBS sitcom "King of Queens," but no one has confirmed whether or not Remini's expanded appearance has anything to do with the decision to get rid of Hayes' character.