Kelly Ripa's bedroom confession: Husband Mark Consuelos is 'mean' after doing the deed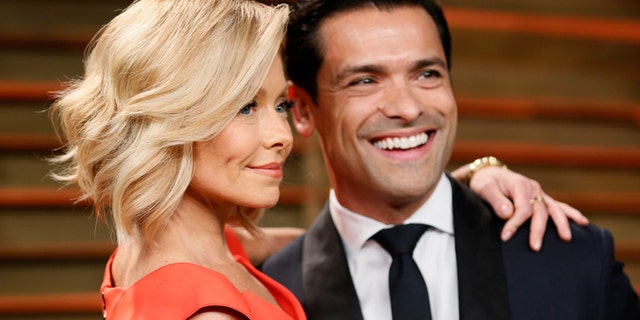 Kelly Ripa spoke candidly about her sex life with husband Mark Consuelos.
The "Live!" host said on her show that her husband is "mean" after they do the deed.
"He's immediately mean to me afterwards and I don't like that," Ripa said as she sat next to Consuelos who was her guest co-host for Wednesday's show. "I think it's bizarre. He becomes short with me, like irritated."
Consuelos didn't seem bothered by Ripa's confession which she later said was a joke.
"I'm like, 'Oh, now you're irritated?'" Ripa continued. "You were so loving three minutes ago!"
The pair have been married for 20 years and are parents to Michael, 19, Lola, 15, and Joaquin, 13.