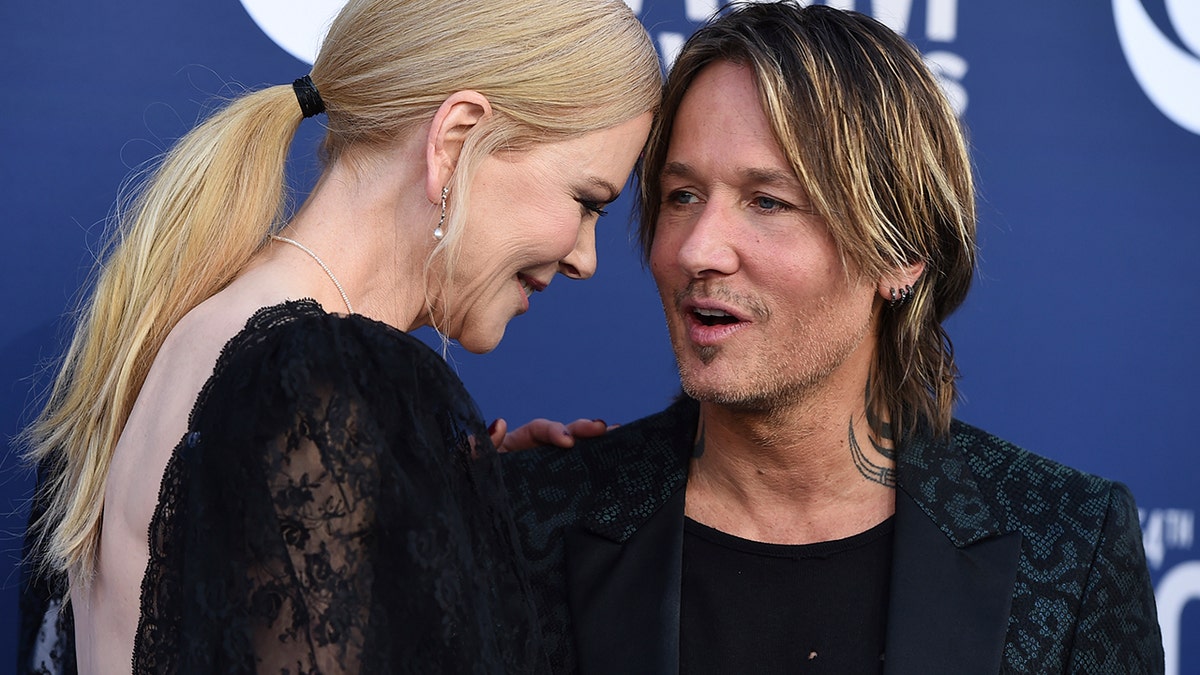 Keith Urban and wife Nicole Kidman were in rare form when it came to PDA at the 2019 ACM Awards.
Kidman attended the event to support her husband, who took home the coveted entertainer of the year accolade. The couple is rarely shy about showing their affection for one another in public, but fans were quick to notice that they seemed particularly into each other as early as the red carpet.
CARRIE UNDERWOOD REVEALS IN GLAM SELFIE THAT SHE WAS PUMPING BEFORE ACM AWARDS PERFORMANCE
The stars posed for a slew of snaps for photographers, often stopping to stare longingly in each other's eyes and embrace. According to reports, they held hands almost the entire way down the red carpet.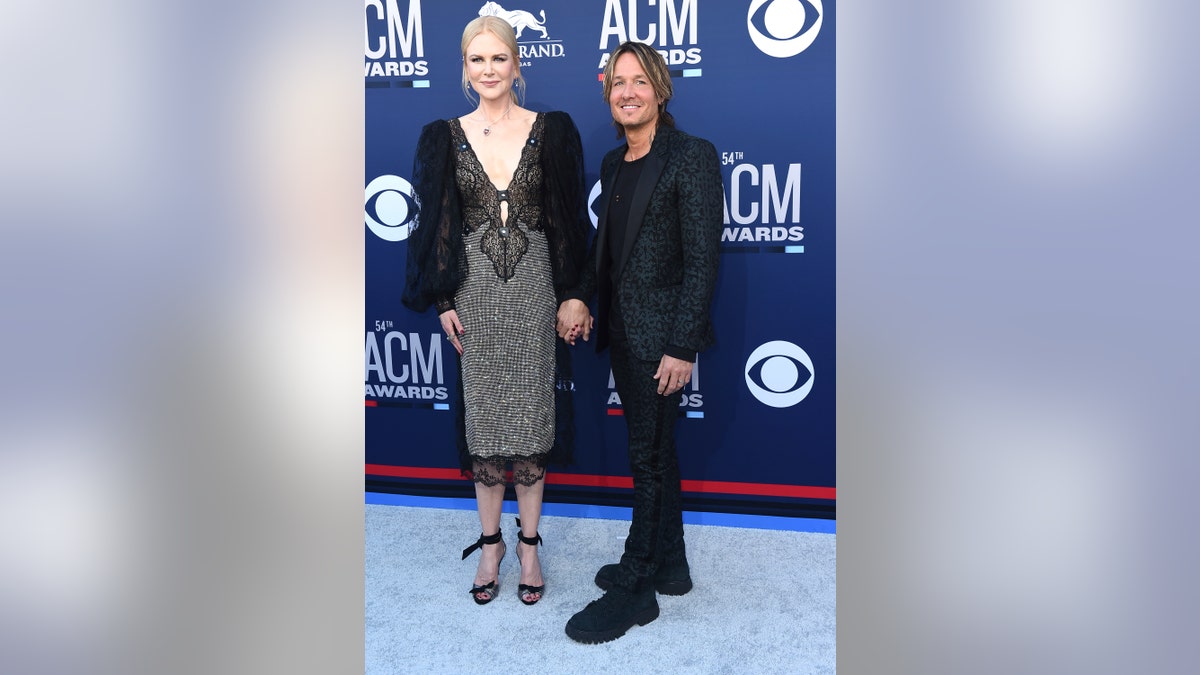 Urban opted for a black T-shirt over an intricately designed black blazer and pants. Meanwhile, Kidman kept thing chic in a silver-and-black dress that plunged deep down.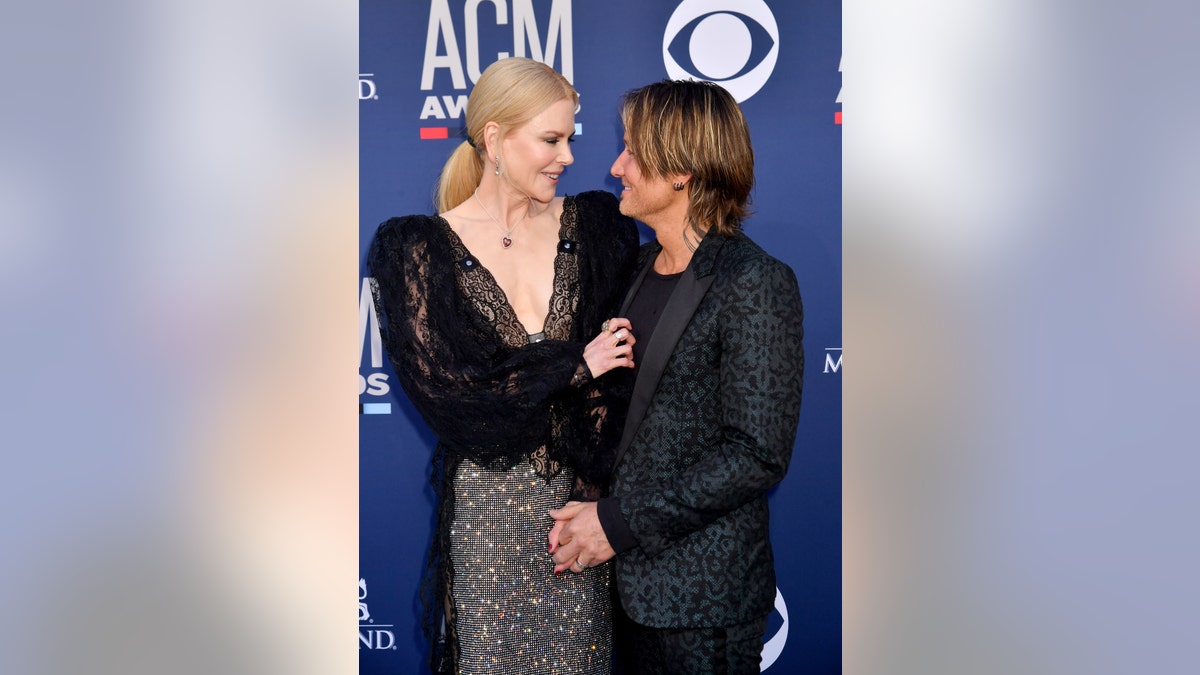 ACM AWARDS 2019: CHRISSY METZ STEALS THE SHOW WITH PERFORMANCE ALONGSIDE CARRIE UNDERWOOD, MORE
Their PDA extended into the show as Kidman was the first to congratulate her husband as he took the stage to accept his award. She grabbed his face and they shared a brief moment with each other before he gave his acceptance speech.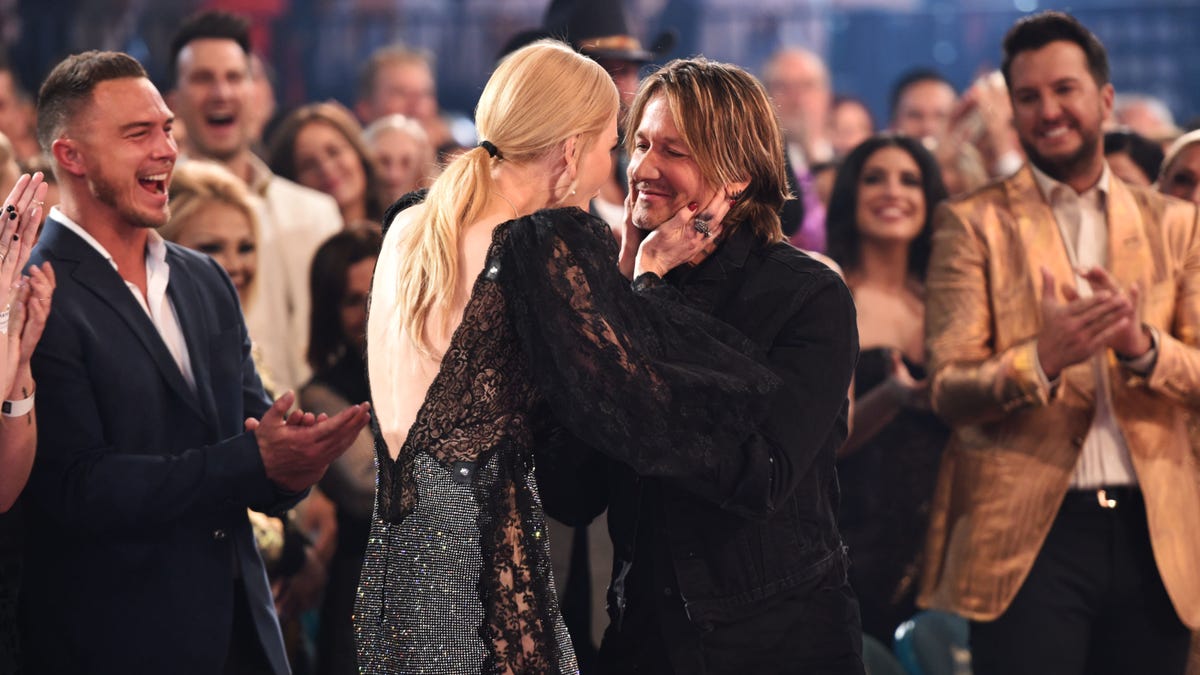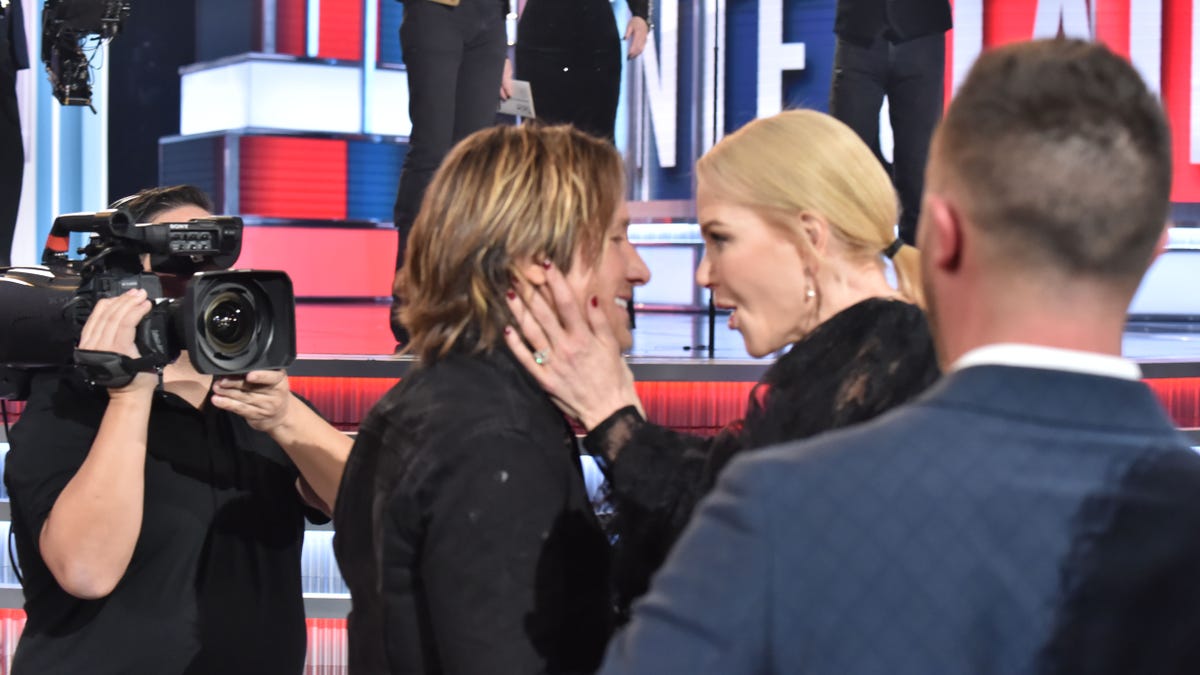 "Baby girl, I love you so much," Urban said of Kidman. "To the fans out there, you are amazing. You have no idea what you mean to me."