Kathie Lee Gifford sticks foot in mouth big time in Martin Short interview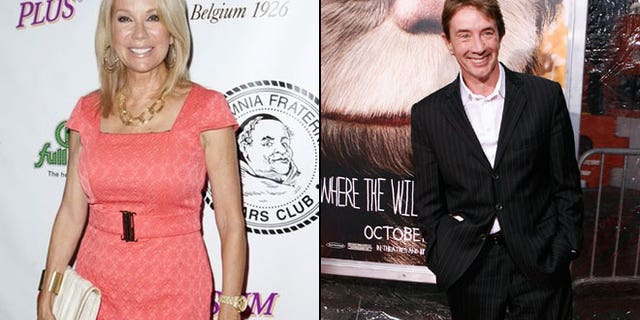 Kathie Lee Gifford took to Twitter to apologize for a terrible mistake she made during her interview with Martin Short on the Today Show on Wednesday.
Short was on the show promoting "Madagascar 3" when Gifford praised his marriage, calling it "one of the greatest marriages in show business."
She then asked how many years Short and his wife have been married, and how they managed to stay in love.
Martin Short's wife Nancy Dolman died two years ago of ovarian cancer.
Short gamely tried to parry her questions, and did not mention on the show that his wife had died.
After the show, Gifford tweeted her sincere regret for the gaffe and her admiration for Short's handling of the situation.
"I send my sincerest apologies to Martin Short and his family," she wrote. "He handled situation w/enormous grace and kindness and I'm so grateful."