Katherine Schwarzenegger Looks to Move From Parents' Shadow With New Book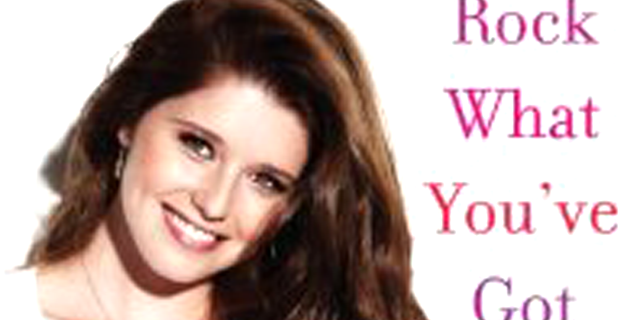 Katherine Schwarzenegger, the daughter of California's Governor Arnold Schwarzenegger and broadcast journalist-turned-First Lady Maria Shriver, has managed to live her life well away from the limelight.
Until now.
The 20-year-old USC Communications student has decided to use her famous name to promote the development of healthy body images in young women by writing her first book, "Rock What You've Got." At the same time, she also wants to prove to the world that she's her own person, independent of her parents success.
"It's definitely cool to be able to speak about something that I'm passionate about and to let people know who I am, not just 'the daughter of...'" Schwarzenegger told Pop Tarts.
She said her famous folks instilled some very sound advice in Katherine throughout her teen days.
"The best piece of advice my parents gave me is always to be who I am and to stay true to who I am," Schwarzenegger said. "Young girls get so lost in society today with the amount of peer pressure, pressure from the media, pressure to be something they are not. My parents always made sure to reinforce to me how important it is to stay true to your values, beliefs, and who you are, because being who you're not is where you can get in a lot of trouble."
In the book, Katherine recalls a videotape her father took of her and younger sister Christina sitting in their high chairs saying aloud, "I'm beautiful, smart, nice, and kind . . ." over and over. While she admitted the tape is "a little embarrassing to look a now," she acknowledged it was one of the building blocks to their "self-confidence and self-esteem."
According to the National Eating Disorders Organization, as many as 10 million females and 1 million males in the U.S are battling a life-threatening eating disorder. Schwarzenegger wants to help help stem the tide of the growing epidemic.
"One of my huge goals is to make women, mothers, and daughters really aware of this issue. My second goal is for girls to stay true to who they are and be who they are and to always remember that," she said. "I talk about my struggles and the way I dealt with them and my mistakes, and I want young girls to read all that and learn from that and learn about what to expect, how to deal with these pressures, how to deal with your parents, how to deal with your friends and boyfriend."
So after watching Bristol Palin on this season's "Dancing With the Stars," might miss Schwarzenegger be the next governor's daughter to rumba on the hi show?
"I'm an awful dancer so I would definitely need coaching with that, but it looks fun," she said. "I think Bristol is doing a great job, so we'll see!"
-- Deidre Behar contributed to this report.