Kate Winslet says she has 'bitter regrets' working with Hollywood figures amid sex scandal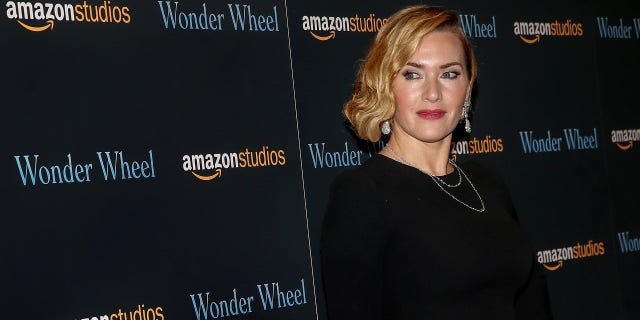 NEWYou can now listen to Fox News articles!
Kate Winslet revealed on Sunday she has "bitter regrets" working with powerful figures in Hollywood following allegations of sexual misconduct against producers and directors in recent months.
During her acceptance speech at the London Critics' Circle Film Awards, Winslet said she "almost feels uncomfortable" receiving the Dilys Powell Award for Excellence knowing she has made "poor decisions" to work with people she later regretted collaborating with, Sky News reported.
"It almost feels uncomfortable to receive an award at such a time, but being up here does give me the opportunity to say some things that matter to me," the 42-year-old actress said. "As women around the world and from all walks of life marched last weekend, I realized that I wouldn't be able to stand here this evening and keep to myself some bitter regrets that I have about poor decisions to work with individuals with whom I wish I had not."
TIMOTHEE CHALAMET'S SALARY FROM WOODY ALLEN FILM TO BE DONATED TO TIME'S UP MOVEMENT, OTHER CHARITIES
Winslet did not specifically name anyone, but said there were "directors, producers and men of power" who have been celebrated for decades and "applauded for their highly regarded work, both within this industry and by movie-goers alike."
"It has become clear to me that by not saying anything, I might be adding to the anguish of many courageous women and men," Winslet added.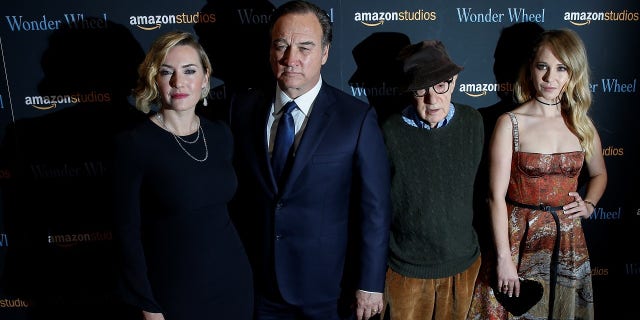 Winslet may have been referring to Woody Allen, who she recently worked with in the new film "Wonder Wheel." The actress received backlash after she reportedly came to Allen's defense during the press tour for the film, according to Sky News.
Several actors, including Greta Gerwig and Mira Sorvino, recently spoke out against Allen, who is accused of sexually abusing his daughter Dylan Farrow in 1993. Allen has denied these allegations, but Farrow has stood by her claim.
WOODY ALLEN ACCUSATIONS HAVE ACTRESS REGRETTING ROLE IN HIS NEW FILM
On Sunday, Winslet said she hopes the #MeToo and "Time's Up" movements will focus on the victims of sexual assault and harassment rather than the alleged abusers.
"Let us please not make this about which people express public regret and those who chose not to, but instead keep the focus on the terrible, secret crimes of abuse against vulnerable children, girls, women, and indeed boys and men too," she said.
She also said she hopes the movement will change generations to come for the better.
"Years ago, those women [speaking out at the Women's March] would likely have been locked away. How times have changed - let's keep them changing."