Justin Timberlake asked to keep Super Bowl show 'friendly' by Parents Television Council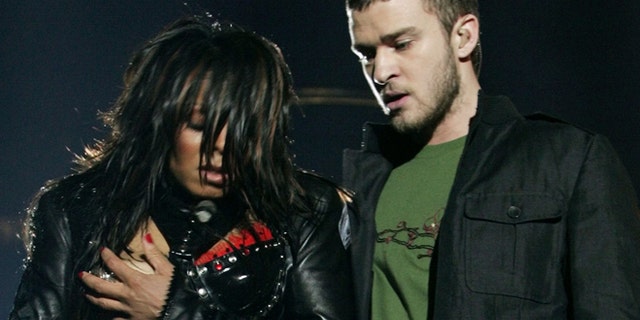 Fourteen years after Justin Timberlake famously exposed Janet Jackson's nipple during their Super Bowl Halftime Show performance, the Parents Television Council is gearing up for Timberlake's grand return.
The vocal advocacy group published an open letter to Timberlake ahead of his performance this weekend, kindly requesting he not have a Nipplegate moment again.
"The fallout of your performance during Super Bowl XXXVIII has left an indelible mark. You really threw us – and millions of parents who were watching with their kids," the group wrote. "The now-infamous wardrobe malfunction was the biggest news story for weeks, even at a time when the nation had launched into war in Iraq."
The letter continued, "We ask you to keep the halftime show friendly and safe for the children watching, and who may be hoping to emulate you one day."
Earlier this month, Timberlake addressed the "wardrobe malfunction."
"To be honest, it wasn't too much of a conversation," he said at the Beats One studio. "It's just one of those things where you go like, 'Yeah what do you want me to say? We're not going to do that again.'"
This article originally appeared in the New York Post.